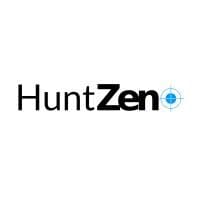 It's September 2021, Mr. Leonel Da Silva and his team have been working on HuntZen for months now. And they're yet to launch their recruitment platform!
HuntZen is an international recruitment agency that is primarily invested in the European market. With headquarters in Lisbon, Portugal, and Paris, France, HuntZen carries the ambition to become one of the pioneering recruitment platforms in Europe and the world.
This, undoubtedly, costs a lot of hard work, dedication, sacrifices, and, above all, collaborating with the right individuals.
The Dawn of The Collaboration
Lisa Mendes, a business developer at HuntZen, contacted me, Hamid Nouasria, the CEO and founder of Overmentality, in the last week of September 2021. Lisa explained that they are currently looking for a content writer who can help them produce their website's copies, blogs & LinkedIn posts for their platform's LinkedIn account.
We scheduled an interview with Mr. Leonel Da Silva , and it went smoother than a hot knife on butter!
Leo and I have recognized that we're a good fit to work with each other on this project! The rest is history.
The Collaboration
Over the course of the next few weeks, we'll discuss the content strategy, voice, tone, content quantity, target audience(s), funnels, and anything in between…
The Challenge
HuntZen foresaw working slowly but consistently on their platform's blog as the best approach for their goals and budget. With only one short to mid-long blog per week, retaining good SEO results for the platform was quite a hard task. Especially, HuntZen is an unknown and yet-to-be-born platform!
With competition of pages from the likes of Indeed, LinkedIn, and Zippia… getting organic traffic seemed like an impossible reach!
The Strategy
The Website
Leo and I tried to focus on extremely niche topics and to produce direct, to-the-point, and simultaneously engaging blogs. Of course, this while respecting essential SEO requirements such as picking relevant keywords, doing user intent research, linking strategically… etc.
The results, though slow, were great: low bounce rates, more and more sign-ups to the platform through the blog's CTAs, and, most importantly, more paying clients and leads!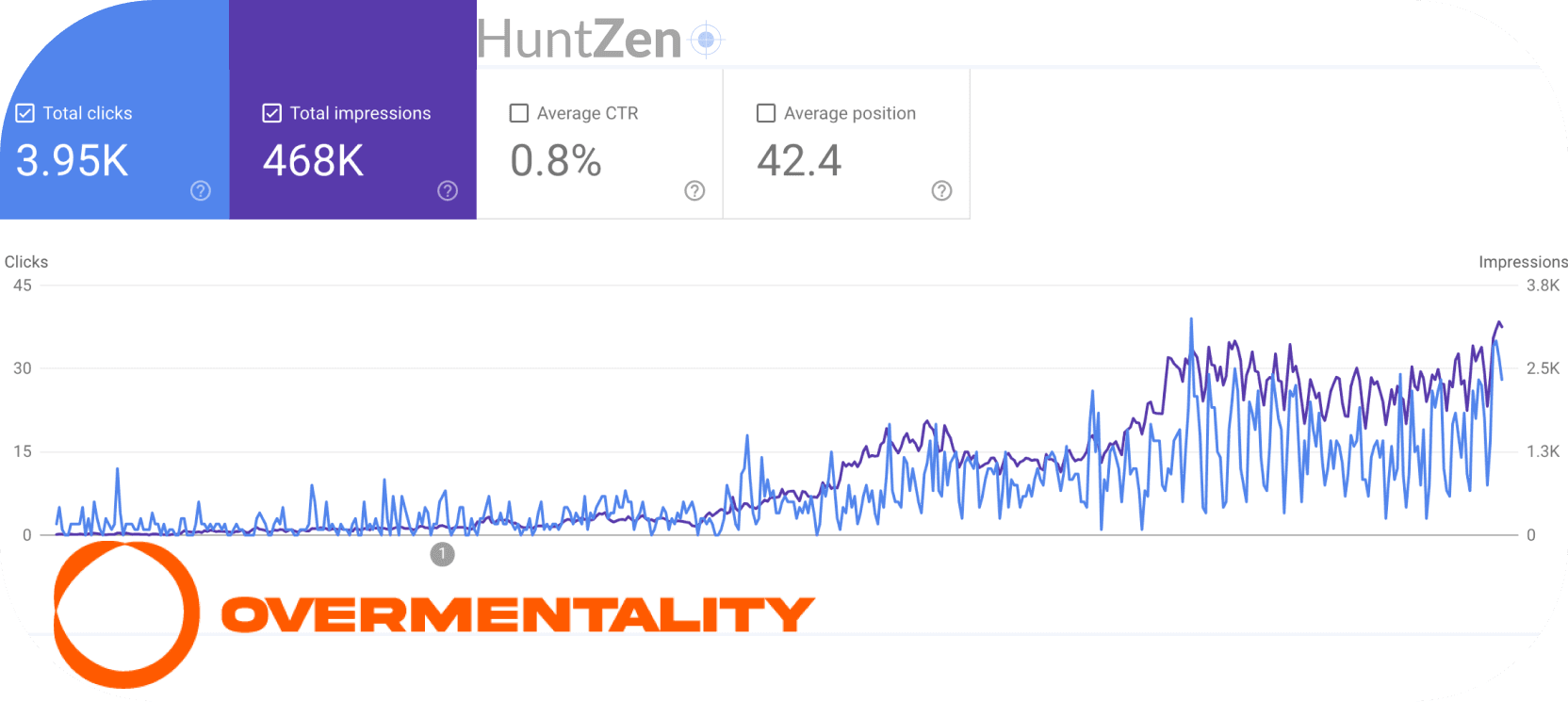 The platform now ranks on the first or second page on Google for over 300 keywords and is ranking for thousands of other keywords… A boost for its domain with press releases and quality backlinks would eventually translate into higher domain authority and massive traffic share!
The platform also has an average of 3,000 impressions per day, which is not so easy in such a competitive niche & with a brand-new website with no off-site SEO!
The LinkedIn Page
On LinkedIn, we primarily focused on entertaining information in the business and recruitment niche. From topics like job research, applications, and communication tips, we managed to generate over 7,000 followers with a sum of $0 paid ads!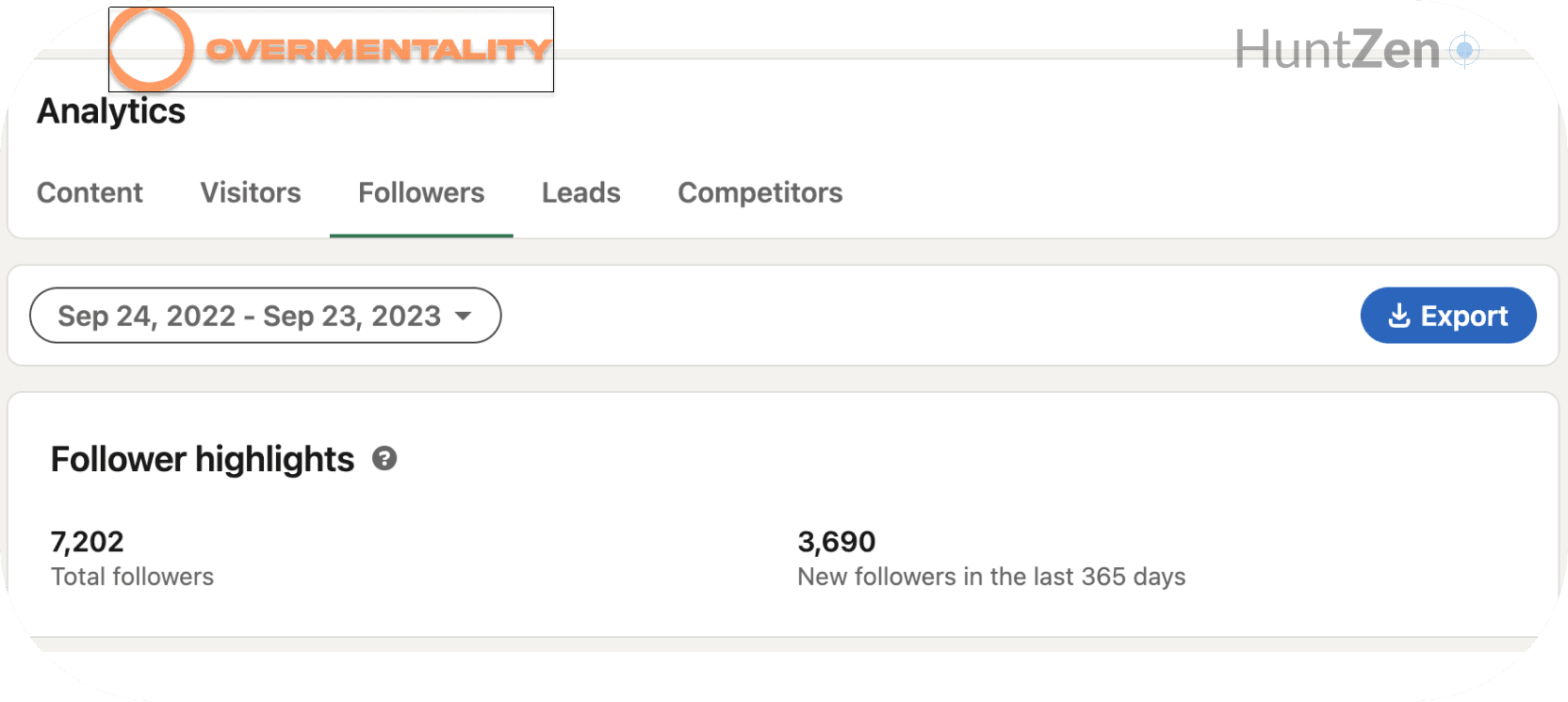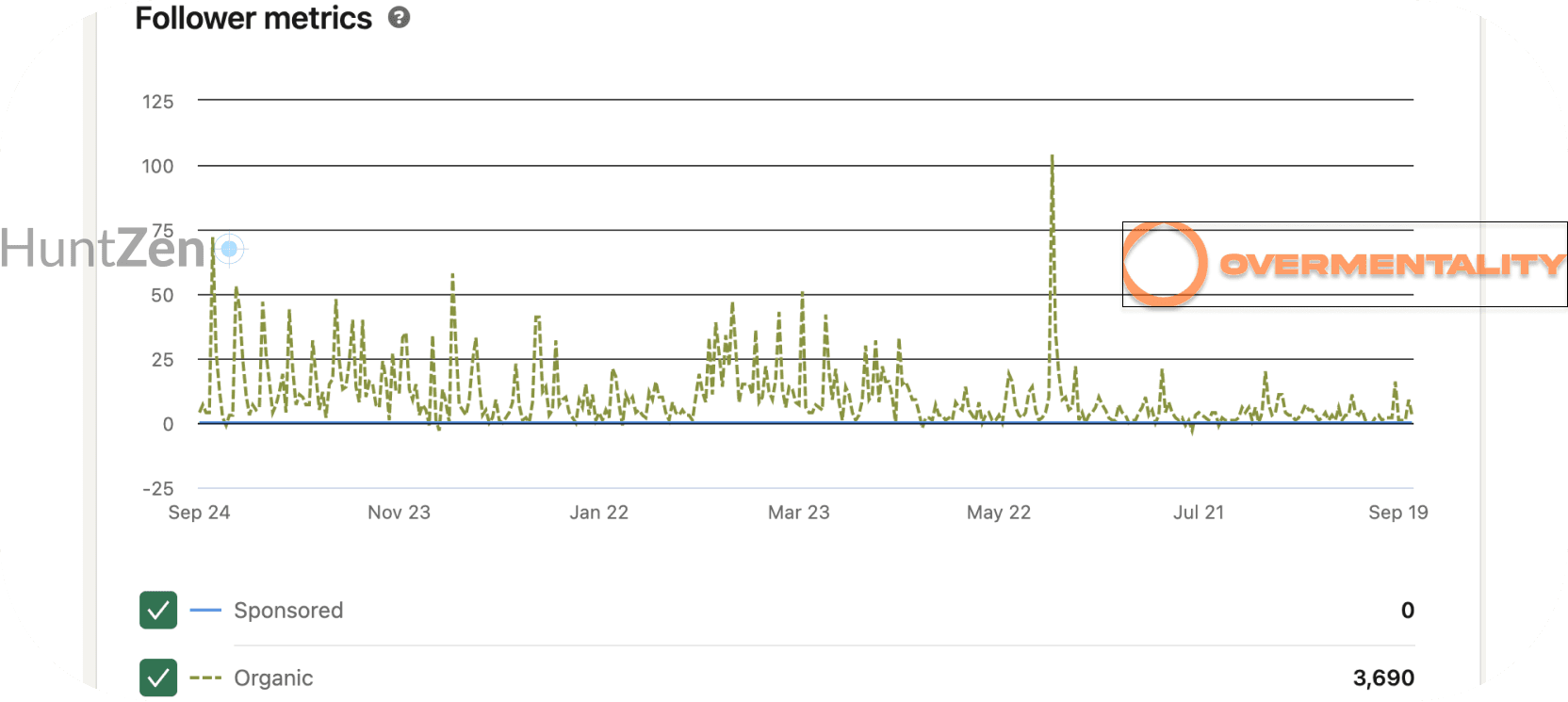 The best part is that those followers are all either high-ticket paying clients or really promising talent!
Note: A great deal of HuntZen's success on LinkedIn and as a web platform is attributed to the great ideas and well-roundedness of Mr. Leonel Da Silva and his suggestions and powerful insights.
The testimonial of Mr. Leonel Da Silva, HuntZen's CEO:
Leo explained that I managed to help him double his leads for consecutive months over our two years of collaboration. You can review his video testimonial here.
Now!
Leo and I are no longer a client and a freelancer/agency. We are friends! We did and do talk about our business life and goals, challenges, and personal life, and most importantly, we encourage and challenge one another to progress and hit goals!