Whether it's for blogging or business purposes, having a website gives you an edge over your competitors in your niche or industry. That's why websites have become an essential part of businesses today. They're a major tool to target customers, drive traffic, and promote your brand.
The emergence of website builders simplified the complex process of creating websites. Fortunately! Nowadays, You don't need to be a coder or an expert in web design to create a website. Thanks to website builders, building a personalized site for your business & brand has never been easier.
Moreover, Website builders or CMSs give you the ability to tailor your site based on your preferences, needs, and brand identity.
There are various website builders out there, and picking your choice can be confusing. So, in this article, we will provide a list of 10 of the best website builders. Also, we'll highlight their features as well as their pros and cons.
Let's dig in.
The top 15 website builders in 2022
It wouldn't be wise not to include a headless content management system (CMS) in the list... Especially as Headless content management systems have been gaining popularity in the last few years.
At the moment, Sanity.io is the leading headless CMS, and that's what we will look into!
But before that, let's look at what is a headless CMS in the first place:
You can think of a headless CMS as a platform that acts as a content repository and only consists of the back-end management system. And unlike the majority of traditional CMSs, a headless CMS doesn't contain any front-end portion.
Using a headless CMS, a user can edit & store content and then publish it on a variety of media, such as websites, social networks, etc.
For teams, a headless CMS offers a high degree of flexibility for creating and publishing content across a variety of platforms. And the best part is that any content produced on such a CMS is secure as it is pulled from the cloud!
Features
Now, let's take a quick look at some of the key features of Sanity.io:
Highly Flexible - Sanity makes it easy to render your content on the web, mobile, smartwatch, or any device.
Cloud Storage - You can say goodbye to losing content or your editing progress, as all the content is backed up on the cloud.
More Secure - Sanity CMS is API-driven and thus significantly lowers the chance of attacks such as DDOS.
Tons of tools - You can't find better content creation and editing tools than Sanity! And the user-friendly design makes it an excellent choice for everyone (developers & non-developers).
Pricing
For those getting started, the free plan of Sanity can be a great choice to test the waters. And if you want more features, you can use their pay-as-you-go plan along the way. For teams, the pricing of Sanity is $99/month per project. Still, you can always start with the free plan, and it's quite suitable for small and mid-sized businesses.
Pros of Sanity.io
The content editing and collaboration features offered by Sanity.io are unmatched by any other traditional CMS on the market.
You can manage your content (text, image, video, etc.) with APIs.
You can use a front-end framework of your choice to display content.
Publish content on multiple platforms with ease.
In my opinion, any online business that focuses on functionality can benefit from using Sanity. And if you need more inspiration, it is trusted by various big names such as Figma, PUMA, and Skims, and Overmentality.
Cons of Sanity.io
Doesn't allow self-hosting of the database.
Doesn't allow self-hosting of the media server.
Requires higher skill to customize.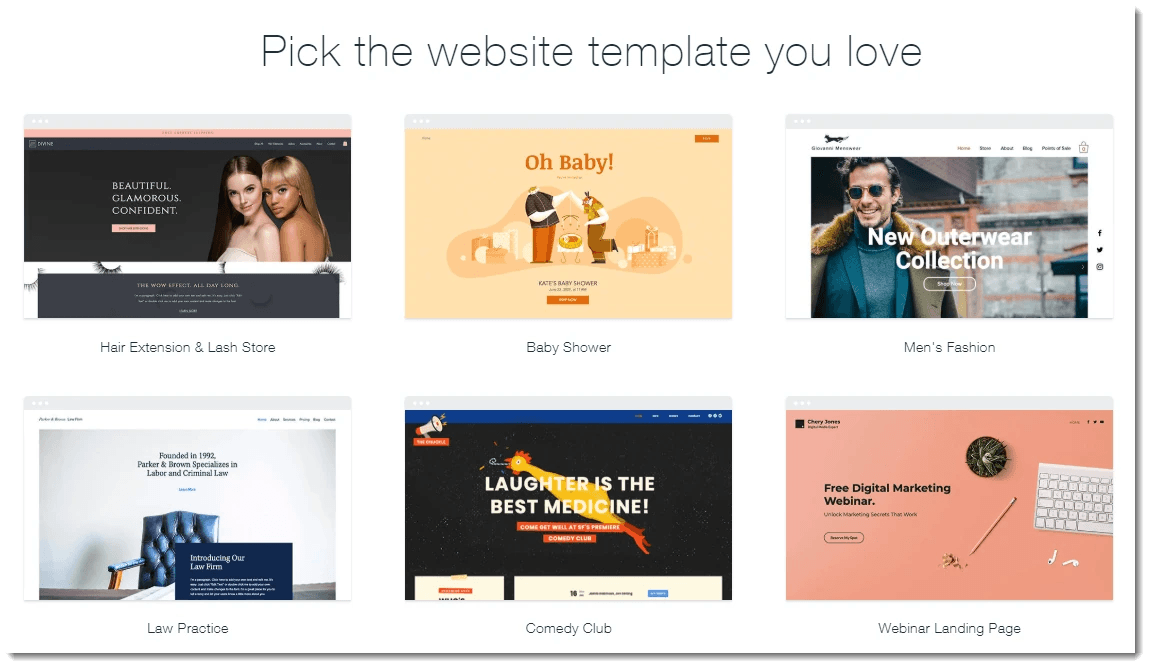 With more than 100 million users Wix has established itself as one of the most efficient and popular website builders.
To build your website on the platform, you'll need to answer a few questions regarding the site you want to build. This helps Wix to understand your band & industry. Then it creates pre-made templates & landing pages based on the information you provided. Thanks to its AI technology, Wix designs your website automatically.
Wix is continually adding new features like booking systems and forums to help you improve your site.
Features
Wix has Artificial Design Intelligence technology.
It features over 500 mobile-friendly templates.
You can upload your own fonts or choose from a library of 100 fonts.
Pricing
Wix's two main plans are the Website Plan and the Business & eCommerce Plan. Each plan is subdivided further into simpler plans. The Website Plan costs $4.50 to $24.50 per month, while the Business & E-commerce Plan costs $17 to $35 per month.
Pros
Provides some of the latest templates.
Simple to personalize
Pages are designed using artificial intelligence.
Cons
It can be pricey.
can be overwhelming for newbies.
It is difficult to change templates.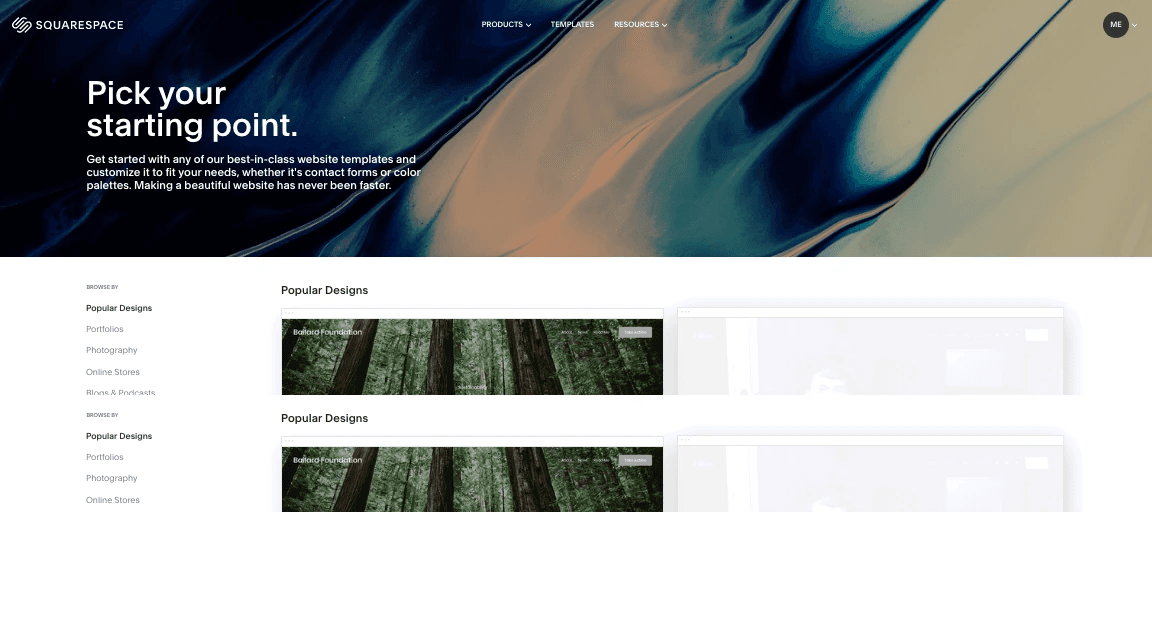 Squarespace is well-known for its stunning themes. It primarily appeals to people who want to start blogging or create an online portfolio.
Squarespace has a strong and user-friendly UI. All you have to do with Squarespace is choose from their 100+ templates and edit them. You can add text and images to your website by dragging and dropping components. You may also easily modify colors, fonts, and other aspects.
Features
It has eCommerce functionalities.
It has marketing and analytics features.
You can modify meta titles and descriptions
Pricing
Squarespace offers four different plans. They range from $16/month to $46/month.
Pros
This platform offers over 100 templates.
It has blogging features.
You get excellent customer service 24/7
Pages can be edited using mobile apps.
Cons
It is more expensive than the other website builders.
There is only one sub-navigation.
Its SEO capabilities are inadequate.
The page speed isn't that great.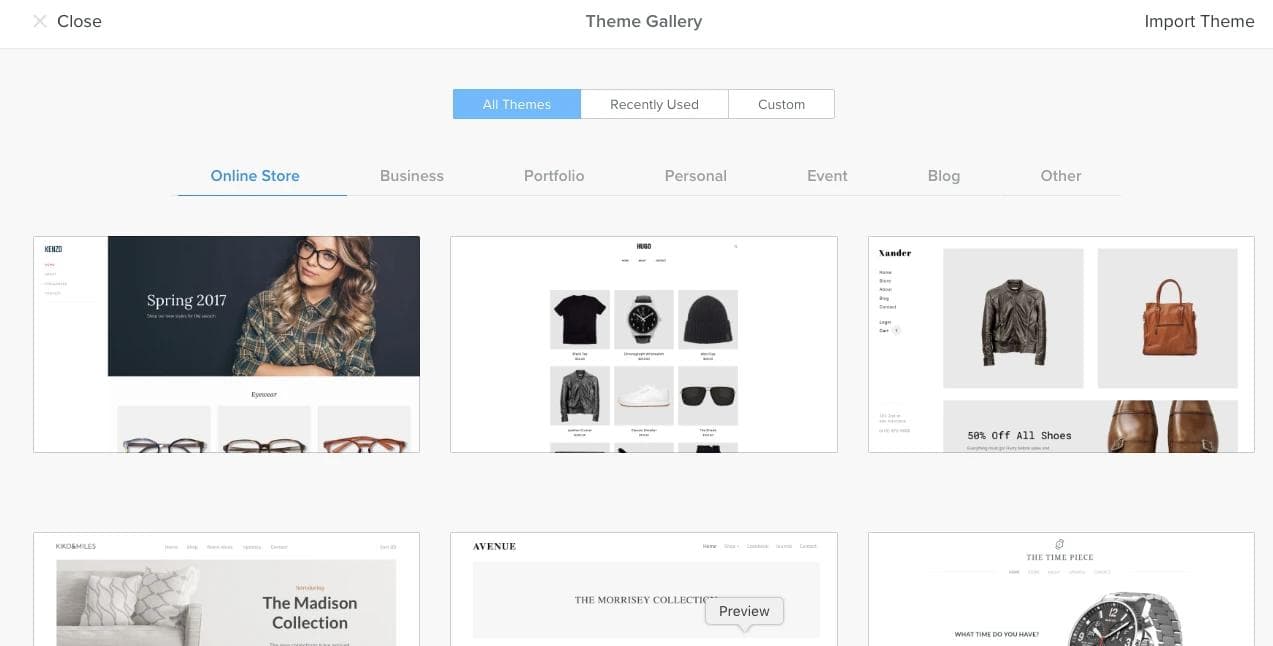 Weebly is an extremely easy-to-use website builder. It's best suited for folks who plan on building their first website.
Weebly provides users with a visual interface via which they can design their websites. You require no coding skills; you just have to drag and drop items, resize, and add text and images.
When you create your website, you'll be asked if you'll be selling online or not. Next, you'll fill in your website information. Then you can select a template of choice for your website.
Features
eCommerce integration.
Unlimited storage
email and chat support
Pricing
Weebly offers a free version. There are also four other pricing options. The Connect plan is $5/month (paid annually). The Pro plan is $12/month. The business plan is $25/month, while Business Plus is $38/month.
Pros
It is perfect for inventory management and order tracking.
Smooth user interface
SEO tutorials
Cons
Issues with images and photo editing
The SEO functionality is limited.
The plug-ins are limited.

WordPress has become a household name among bloggers. It is the platform of choice for people wishing to start a blog. It makes it incredibly simple to create a completely new website.
A WordPress site can be set up in two ways. The first step will be to find a web host and install WordPress using the Panel.
The other is to use WordPress hosting and website builder to construct and publish your blog.
Features
You can install third-party plugins to add more features to your website.
Pricing
There is a free trial plan available before upgrading to a premium subscription. You can select one of the following plans: Personal ($4/month), Premium ($8/month), Business ($25/month), and eCommerce ($45/month).
Pros
It does not require any maintenance or installation.
It comes with customer support
Excellent for e-commerce sites
Cons
It's not very user-friendly.
There aren't many features.
The free version does not support e-commerce.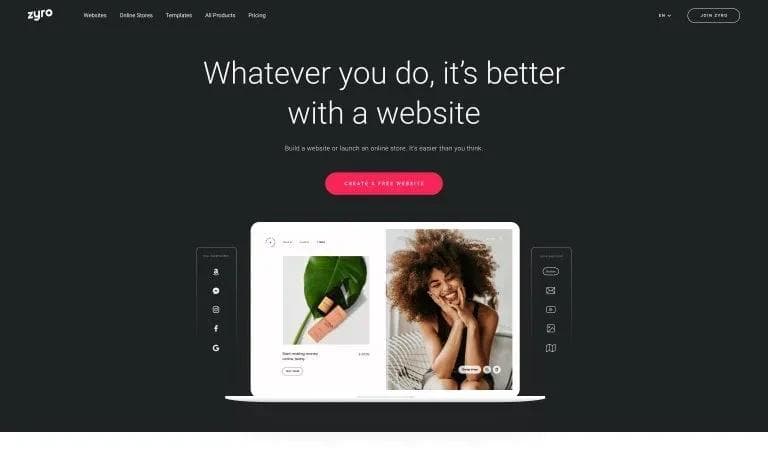 Zyro is one of the newest website builders. Fresh on the market, it is touted as the new kid on the block. It includes a slew of unique website-building features.
It allows you to quickly create a website with all of the features and sections you choose.
Like many other popular website builders, Zyro has several templates. It includes placeholder information and media that you can easily change to fit your style.
Features
It includes an AI writer that creates unique and relevant website content.
An AI heatmap that indicates what people are looking at on your website.
A grid editor that allows you to position elements exactly where you want them.
Pricing
Zyro does not offer a free plan. However, it does offer four paid plans. The Website Plan ($2.69/month), Business Plan ($3.59/month), Online Store Plan ($/month), and Advanced Store Plan ($14.39/month) are all available.
Pros
It is affordable
Two types of editors are available to users.
AI tools that are unique
Cons
The grid editor restricts modification.
Business tools could be improved.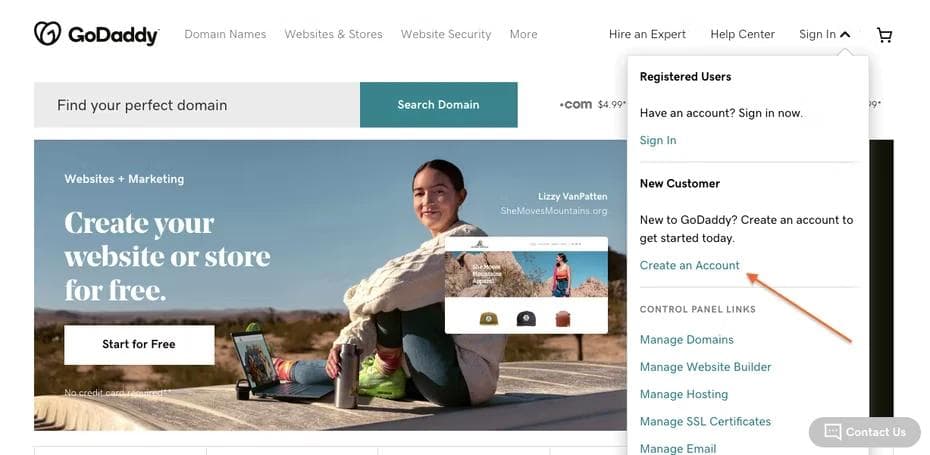 GoDaddy is one of the fastest website builders available. They don't only offer a platform to build a website; they offer everything needed to create a compelling and memorable online presence.
To get started, you only need to choose your site's category and name. Then, GoDaddy's system will then generate a site for you.
Features
Provides almost 20 different layout options.
SEO tools are also accessible.
Offers professional email and online marketing tools
Pricing
IT provides four premium options, each with a 14-day free trial. The plans range in price from $6.99 to $14.99.
Pros
Easy User Interface.
Responsive Customer Service.
New product discounts.
Cons
GoDaddy's back-end server is a bit complicated.
Renewal prices can be high.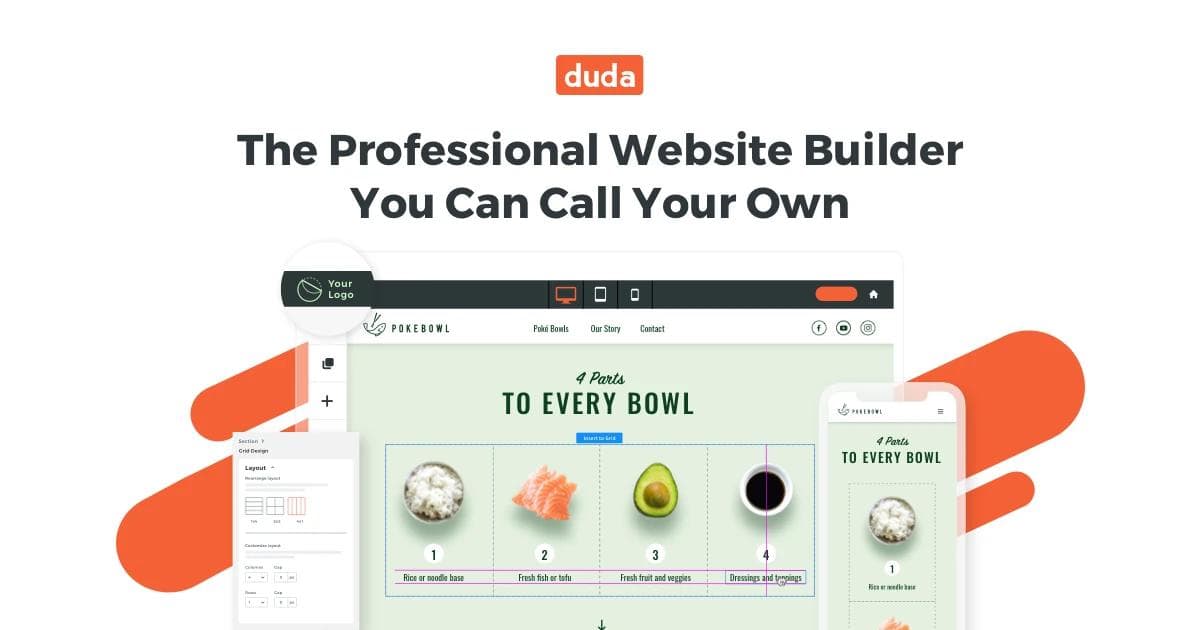 Duda is a not-so-popular website builder. However, when compared to others, it focuses more on designers and design agencies.
Duda is suitable for individuals and groups that manage a lot of sites. It offers a powerful and easy-to-use builder with several features & functionalities.
Features
Detailed data analytics
Multilanguage support and a free e-commerce add-on.
User personalization
Pricing
Duda offers four plans: Basic ($19/month), Team ($29/month), Agency ($59/month), and Custom (contact Duda for pricing). You can save up to 25% if you sign up for the annual plan.
Pros
Collaboration tools
Drag-and-drop editor
Backup and restore functionality
Cons
Can be expensive
Limited third-party integration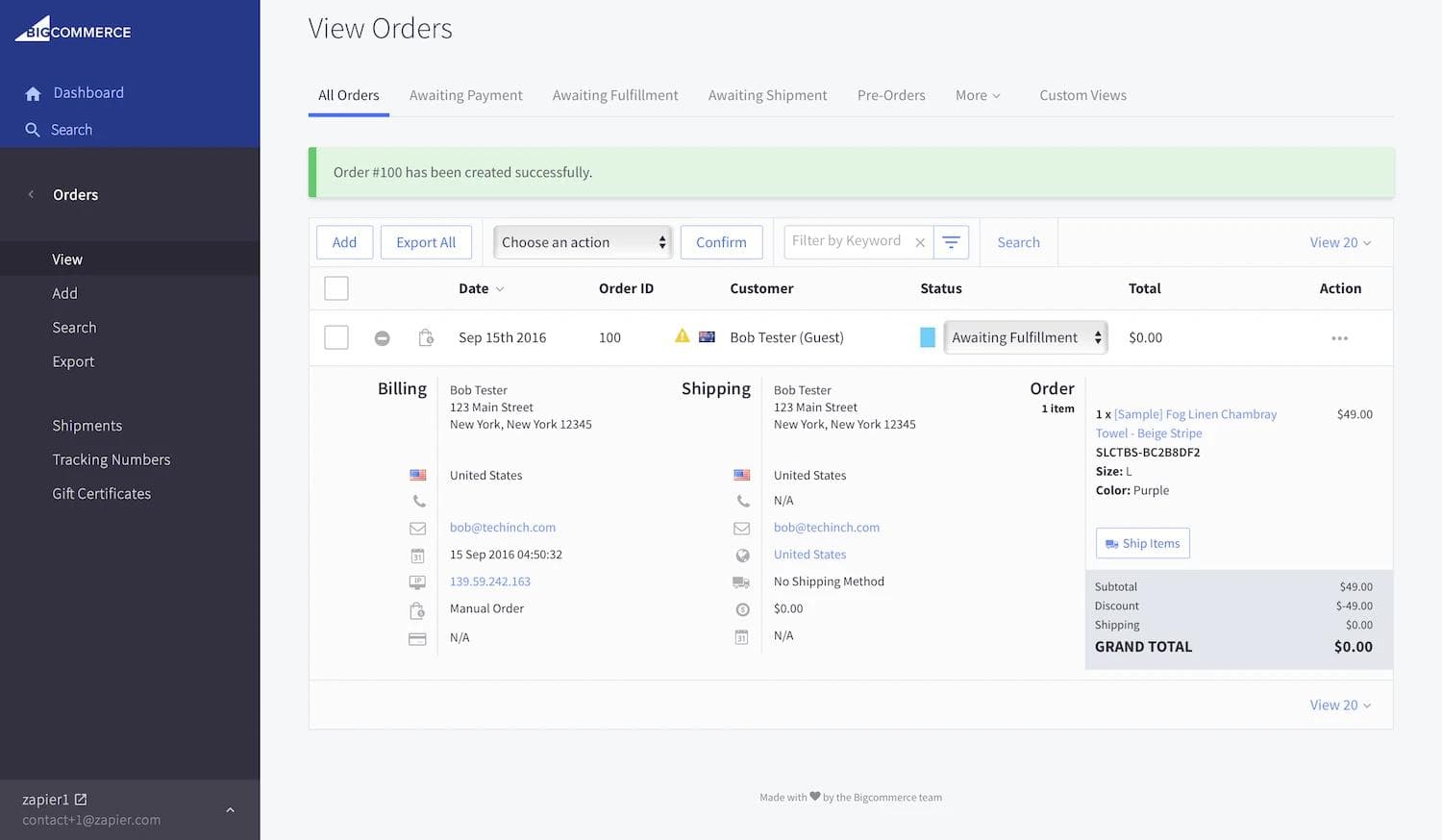 BigCommerce is one of the best eCommerce platforms that provide you with tons of unique features. It is best for SMBs and large businesses and offers a great range of themes.
The platform comes with a range of customizable templates to help you design your online store. Nevertheless, there are also some tools provided to help you market your store.
Features
Configure products
Manage payments
Generate traffic and optimize conversions.
Pricing
BigCommerce plans range from $29.95 to $299.95/ month depending on the plan you choose.
Pros
Leading eCommerce platform for SMBs and larger businesses
Very customizable themes
24/7 customer support
You can link your site to eBay, Google Shopping, and Amazon.
Cons
The store site builder might not be quite as easy to use
A bit expensive for those just starting out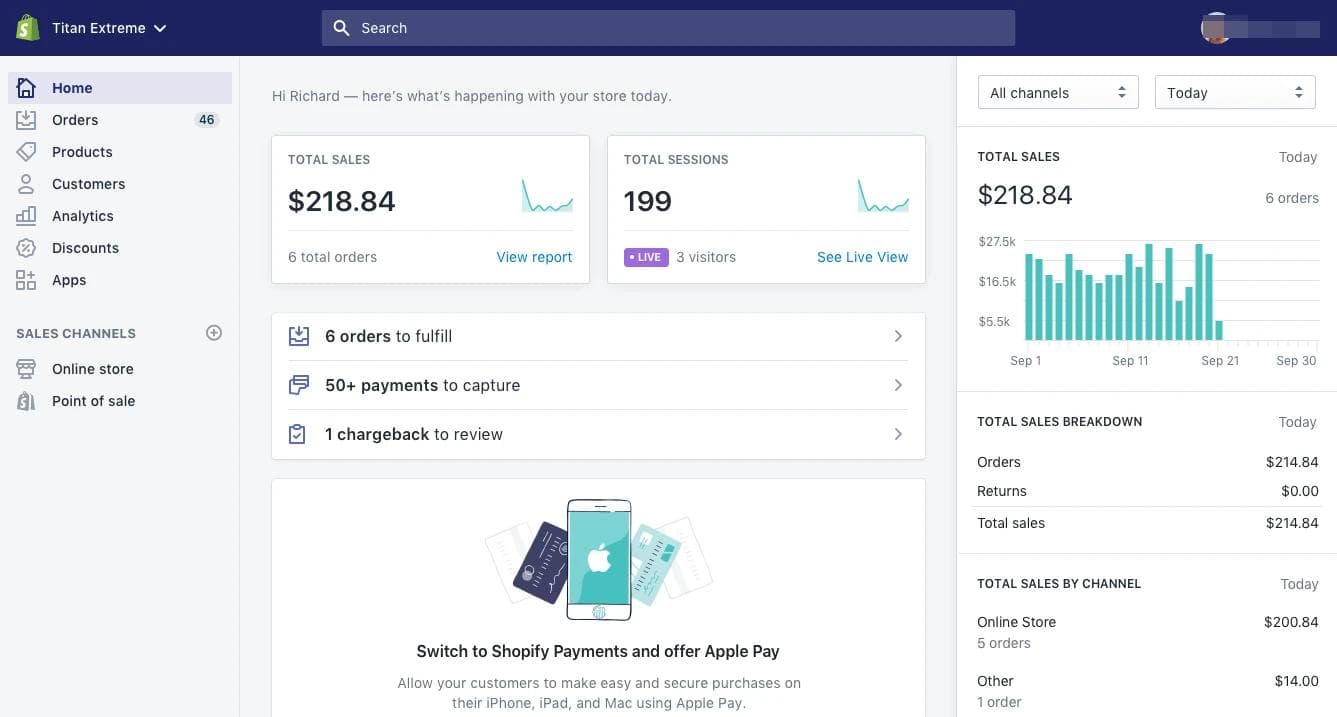 If you're looking to start a serious online store, Shopify is the best website builder for you. It is an easy and user-friendly website builder. You can get your e-commerce website store up and running in no time.
You start by simply telling Shopify who you are, what you want to do, and how much experience you have. With its tailored setup guide, it uses your answers to create a suitable website for you.
Features
Marketing tools.
Code editing features.
Customer analysis
Includes tools and integrations for shipping
Pricing
Shopify offers a free 14-day trial. Still, you can choose from any of the 3 available plans. They cost between $29/month and $299/month.
Pros
Top-notch eCommerce features.
Excellent app store.
Suited for businesses of all sizes.
Cons
A high price of entry
Customization requires coding skills.
Only 9 free templates, other options are paid.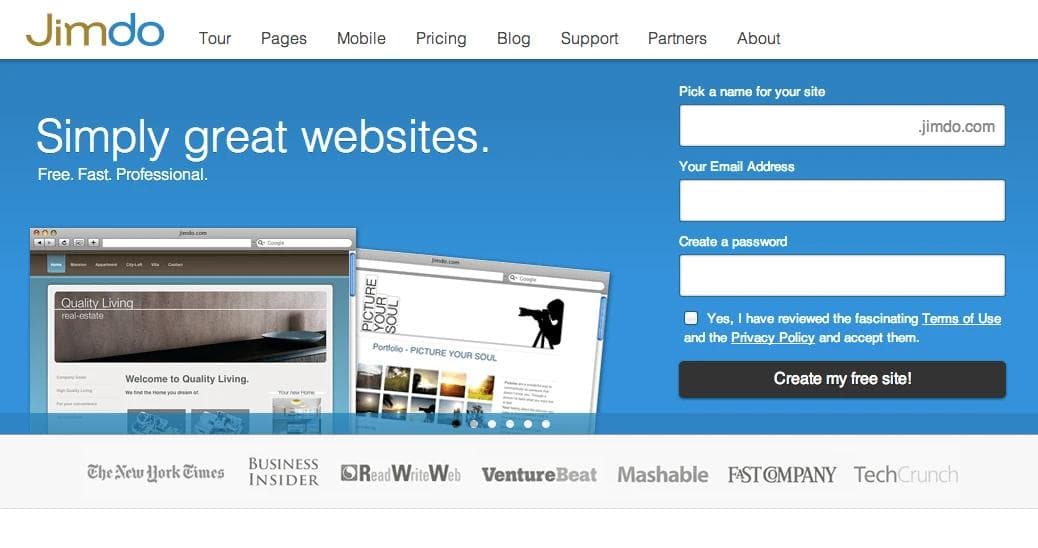 Jimdo is all about convenience. It is a basic website builder that's best for creating simple websites. However, Although it doesn't match up in features when compared to other website builders, it makes up for it with high levels of usability.
To create your site, all you need to do is answer a series of questions. After which Jimdo will recommend designs that are perfect for your business. Moreover, there is also a stock photo library you can choose media content from.
Features
Uses ADI to create personalized websites
Customers can now find your business online easily with Business Listings.
It now has a Smart App for easy access.
Pricing
Jimdo comes with a free plan for trials, and two additional paid plans ranging from $9 to $15 per month.
Pros
Uses AI technology to design websites
Comes with a few SEO features
It has a mobile app
Businesses with physical locations get a landing page with maps and store information.
Cons
There's little flexibility in its templates
Not a good fit for large e-commerce stores
Lacks features you'd find on other platforms
Final thoughts
There is a pool of website builders you can choose from out there. But having a clear idea of what you want for your website will help you determine which website builder to use. In this article, there are some of the best website builders available. You can make your way through them to see which builder best fits your purpose.
Written by
I am the CEO and founder of Overmentality. I am a professional business and technical blogs writer and on-page SEO specialist. I hold a degree in Culture Studies and Media Literacy from the English Humanities and Art Department. And I am interested in Digital Marketing, Business, Entrepreneurship, Leadership, and pets of course!
You can reach me via email hair: hamiid@overmentality.com
Or find me on my LinkedIn Profile.