In a world full of opportunities, it sometimes gets too overwhelming to even decide what industry to join! This is especially true for young graduates and startup entrepreneurs.
Now, if this is your case, or if you're interested in the telecommunications industry for some other reason, then this article is for you.
In fact, the telecommunications equipment industry is one of the fastest growing industries worldwide. The global telecommunications services market is expected to grow with a CAGR of 6.2% between 2023 to 2030.
We know that this field might not exactly enjoy a catchy reputation, and that it doesn't seem to be very interesting. However, you will completely change your mind when you know how many jobs are available in telecommunications equipment!
In this article, we will tell you everything you might want to know about telecommunications equipment. We will delve into different aspects of this sector. This includes a brief definition of what telecommunications equipment means first.
Then, we will see in detail what kind of jobs the sector provides. We will provide an overview on the number of the available jobs afterwards, and the skills needed to secure one. And we'll finish by seeing if telecommunications equipment is a good career path.
So, what is telecommunications equipment?
Before we proceed to actually talk about telecommunications jobs, let's first briefly define the term "telecommunications equipment".
Telecommunications equipment refers to any equipment, device, hardware or appliance that is used for the purpose of facilitating the communication process.
Such equipment is used by carriers anywhere in our today's life to deliver telecommunication services. It is done by setting up various means of communication, starting from homes to offices and industries.
Its usage encompasses cable television, transmission lines, fiber optic internet, optical and radio communication systems, IP telephony and so on.
To give more specific examples, telecommunications equipment can be switches, smartphones, fiber optic cables, routers, satellites, amplifiers, converters, etc.
We must mention here that when speaking of telecommunications equipment, we also speak of the software integral to this equipment.
Which jobs are available in the telecommunications equipment industry?
Moving to the core of our article, we will now take a look at the numerous jobs the telecommunications equipment industry offers.
Unlike what's commonly believed, this domain has more kinds of jobs than just technicians and line workers. There are also jobs that involve engineering, management, manufacturing… as we will see.
1. Computer technician
Starting with computer technicians, their job is considered one of the most common ones in this sector. In the U.S. only, there are over 546,000 computer technician positions, and around 129,000 openings.
The work of a computer technician consists of many tasks. The most important of these are setting up hardware, installing software, maintaining and repairing the technological equipment…
Computer technicians also have to interact with the team members of the company's departments they work in. This is so they could help them troubleshoot technological issues, and generally serve as technical support for the company.
The educational requirements of this job are usually not very high, as experience matters most. You can actually get such an occupation with only an associate degree in a related field (IT, computer science, computer technology…). However, a certificate program will certainly be a plus.
Finally, the average salary of a computer technician in the U.S. is somewhere around $19.70 an hour, but can go up to $28.
2. Data analyst
Second in our list of telecommunications jobs are data analysts. The mission of data analysts is to gather and store data from a number of sources.
Then they review it and interpret it to come up with results, which are later on analyzed using statistical techniques. In a final stage, they report them back to the relevant team members.
Data in the telecommunications industry encompasses mobile phones' usage, telecommunication networks, records, network data, server logs, and information on networks and customers.
While these are the main duties of data analysts, they would often have to collaborate with the management and business teams. This is in order to establish the needs of the company and define new processes for data collection and analysis.
In order to land a data analyst position, you must hold a bachelor degree in information systems, computer science or statistics. However, recruiters in the field are increasingly looking for master's degree holders.
There are currently over 87,000 data analyst job positions in the U.S. only. The 2020-2030 Job Growth Rate is 14%, which is the highest among telecommunications jobs.
As to the salary of data analysts, it can range between $23.57 and $55.29 per hour, with the average being $36.10.
3. Network engineer
Moving to network engineering, we can say that it's the most prestigious of telecommunications jobs. It's actually one of the most popular professions in the industry, as it's said to account for around 70% of jobs landed by applicants.
The responsibility of network engineers lies in designing, implementing, monitoring and managing the networking environment in their companies or organizations.
This means building net connections and configurations, auditing IP addresses, troubleshooting network problems and maximizing performance, configuring routers, updating servers, etc.
This occupation is the highest paying in our list. Network engineers have an average wage of $48.24 per hour, that can go up to $75.04!
Nevertheless, it must be mentioned that network engineering is a quite difficult job. It first requires at least a bachelor degree in either computer systems engineering, computer science, electrical engineering or mathematics.
In addition, one must possess a good deal of skill in programming and coding. Thus, with a great salary comes great responsibility, and even a greater amount of work!
This occupation has the second highest number of telecommunications jobs in the U.S., 141,000+, with 89,000+ job openings.
4. Systems manager
A (information) systems manager, a.k.a service delivery manager, is the person who oversees computer-related activities in an organization or company.
The work of systems managers consists of many tasks as well. They are responsible for:
Directing the work of programmers, support specialists, systems and business analysts, database administrators and so on
Looking up and installing new networks and systems
Planning the IT budget and organizing hardware and software purchase in a way that ensures cost-effectiveness
Providing secure network access and ensuring that users adhere to software licensing laws
Securing the data against attacks (internal or external)
Offering the necessary support and advice to users and the IT staff
Scheduling systems upgrades and security backups
Keeping up with the newest technologies
Aside from holding at least a bachelor degree, a future systems manager must first earn experience in areas like technical support and operations.
The occupation has a remarkable 2020-2030 Job Growth Rate of 11%, and the highest number of job openings in the telecom industry, 171,000+.
Being a systems manager pays $39.97 an hour on average, which is the second highest rate in our list.
5. Cable installer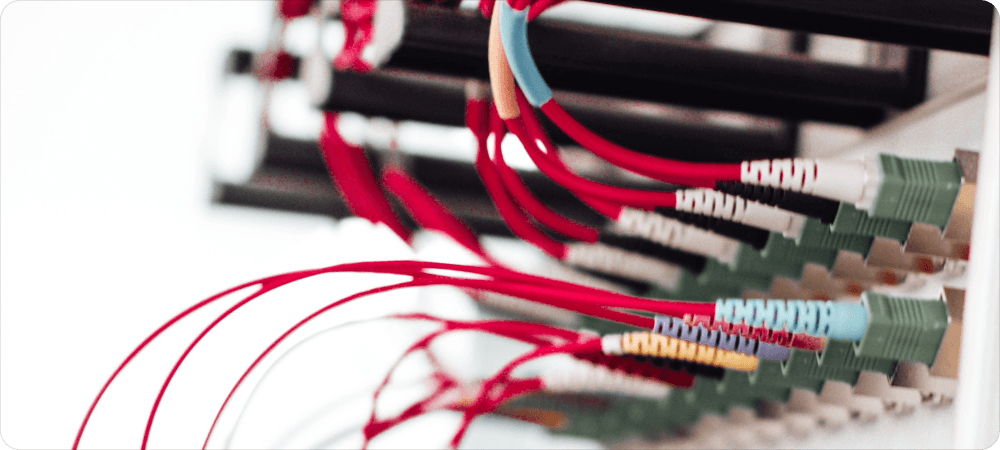 Cable installers, as the job title clearly suggests, take care of installing, maintaining and repairing internet and TV cable systems. This means providing cable access for both residential and business clients.
To be more specific, a cable installer will have to perform maintenance works on already existing cables. S/he should remove the redundant cables if there are any, and test the newly installed ones as well.
Cable support structures, routers, TVs and IT devices' installation are also taken care of by cable installers. Moreover, they're also tasked with repairing cable poles and towers, and with ensuring the safety of the overall cable system.
One thing that you must know about this job is that the necessary technical qualifications for it are not enough. You must be able to work at heights and in confined spaces: two of the most wide-spread phobias!
Moreover, cable installers must also possess strong communication and interpersonal skills, given their frequent interactions with clients.
The hourly pay of cable installers ranges between $23.20 and $57.21, with an average of $36.36.
This occupation's 2020-2030 JGR saw a decline of -6%, but there are still around 70,000+ available openings.
6. Telecommunications technician
The work of a telecommunications technician might seem similar to that of a cable installer. Actually, all of the jobs in this article are, given the fact that they belong to one industry. However, they're two separate occupations.
A telecommunications technician takes care of everything that has to do with the overall installation and upkeep of telecommunications systems.
In a company, telecommunications technicians would upgrade and maintain the telecommunications systems and run regular tests on them to ensure an optimal performance. They would also troubleshoot issues and perform quick temporary fixes in case extensive repair cannot be done until a later date.
Additionally, they would evaluate customers' needs and install systems that meet those needs best. They're also responsible for handling customers' complaints in a professional and quick manner.
Telecommunications technicians (50,000+) are paid around $24.14 per hour in the U.S..
As to the academic requirements of this job, one can actually become a telecom technician with a high school degree only. An associate degree is preferable; an apprenticeship or traineeship is a must.
7. Senior telecommunications analyst
The duties of a senior telecommunications analyst may differ. This depends on whether s/he works in several telecommunications areas, or chooses to specialize in one field.
Just like every other senior position, a senior telecommunications analyst role involves a lot of management and leadership. Some other key responsibilities of a senior telecommunications analyst within a company are:
Troubleshooting network and system issues then writing analytical reports about each problem
Providing solutions to avoid similar issues in the future
Maintaining the smooth running of all the technologies, systems and services
Overseeing the company's telecommunication technology which should optimize future systems
Collaborating and cooperating with managers, contractors and carriers to ensure the completion of projects
Providing consultation for customers, solving their problems and meeting their needs
Training users in how to use and maintain systems and equipment
This position often requires at least a bachelor's degree nowadays. Still, experience matters the most, as many senior telecommunications analysts don't hold college degrees.
What's even more important, aside from the technical knowledge of course, are strong analytical, organizational and leadership skills.
The average hourly pay for senior telecommunications analysts in the U.S. is $34.81.
8. Tower technician
Our eighth job is the fourth most in-demand within the telecommunications industry in the U.S., with 93,000+ openings!
Tower technicians, along with cable installers, are the ones with the most physical work in our list.
Tower technicians are people responsible for installing, servicing, maintaining and decommissioning equipment on cell phone towers. Some of their main duties are performing site updates and equipment swaps, expanding the network coverage and troubleshooting tower issues.
Additionally, they have to ensure the on-site safety and operational compliance, and of course complete work according to the customers' specifications.
Tower technicians are often confused with cell tower climbers. These are two separate jobs, as being a cell tower climber includes more duties and requires additional education and training.
That having been said, being a tower technician requires at least a high school diploma or equivalent. One also has to undergo safety training and job training, and to possess a great deal of courage!
This job pays between $16.50 and $33.64, with an average of $23.97. A number of factors influence the salary of tower technicians, most common of which is experience.
9. Line inspector
Line inspectors, too, have to do some physical work. However, their role is mostly monitorial. Their main responsibility lies in inspecting, monitoring and testing transmission lines and distribution systems.
Yet, their duties might also involve installing, maintaining and removing all kinds of transmission and distribution lines, cables and hardware.
Line inspectors are also responsible for repairing different telecommunications cables: coaxial, single line, fiber optic…, and other transmission and distribution equipment.
Additionally, line inspectors should analyze and keep track of test results, as they should assist during the erection and removal of telecommunication structures.
As a line inspector in the U.S., you'd be paid $19.88 an hour on average. And you'd have to hold at least a high school diploma.
10. Telecommunications specialist
Telecommunications specialists are people who manage, supervise and provide technical advice concerning telecommunications systems within a company. Some of their key responsibilities are:
To program data and voice network circuits and equipment
To prepare an installation schematic and plan network installations
To analyze the network performance and prepare reports
To test circuits and equipment in order to identify and fix issues
To record configuration diagrams and programming as means of network documentation
To maintain customer rapport by communicating with customers and resolving their complaints in a professional manner
To establish and maintain a safe environment for work
A telecommunications specialist must hold at least an associate degree in telecommunications, information technology, computer science or a similar field. A Cisco Certified Network Associate (CCNA) is advised though, in addition to a one to two year experience in the field.
This job pays between $12.33 and $34.44 in the U.S., and there are 29,000+ available openings. The number is even expected to grow in the next few years, thanks to a collaboration between the government and the telecommunications industry.
This collaboration is also expected to help increase the number of telecommunications government jobs in general in the U.S..
11. Customer service representative
As to our last job, customer service representative or agent, it is one of the most popular jobs in the world. Customer service representatives are the backbone of customer rapport in every company, regardless of the industry.
Customer service representatives are the first point of contact between the client and the company. Their responsibilities include managing inbound/outbound calls to generate sales leads, provide information about the company's products/services and answer clients' inquiries.
They also take care of processing orders, handling complaints and providing adequate solutions. Additionally, customer service representatives often open and maintain customer accounts, and prepare reports based on the collected information.
Being a customer service representative in the U.S. will pay you somewhere around $16.46 an hour.
You can land such a position with just a high school diploma. However, you must possess great communication skills, and be able to perform under pressure.
To sum up, it must be mentioned that the exact duties of each role might differ from one company to another. This depends on the company's needs and on the qualifications of the job seeker.
We must as well mention that sometimes two or more roles can be done by one person.
How many jobs are available in the telecommunications equipment industry?
In 2021, the U.S. Bureau of Labor Statistics estimated that 178,000 jobs were available in the telecommunications equipment industry. While this number concerns mainly installation and repair jobs, there are tens of roles other than those and the ones we've listed previously.
We only stated the most essential and common ones within the sector. However, there exists a number of specific roles under each type of jobs in the telecommunications equipment industry (engineers, technicians, managers, quality inspectors…).
22,500 job openings were available in telecommunications equipment in the U.S. as of November 2022. And the Bureau also forecasted a growth of 8% in this sector's employment from 2021 to 2031, which is considered faster than average.
Important skills for getting a job in the telecommunications equipment industry?
To each sector a set of skills that are indispensable to its professionals. Now, the list of the professional skills in the telecommunications equipment industry might be infinite. So, we'll only tackle the most important ones that every job seeker must possess in this sector.
Starting with the technical/hard skills, candidates should have a mastery or at least basic knowledge of the following skills:
IT support: which is a set of abilities that help assisting users of technical products (computers, software applications, mobile apps…) and solving the arising issues
Cloud computing: i.e. enabling users to access data storage, cloud applications and other computing services over the internet, from remote servers, computers and databases
Network devices: the ability to handle and manage network devices like routers, hubs, gateways, switches…
TCP/IP: Transmission Control Protocol/Internet Protocol is the framework organizing communication protocols, which connects network devices to the Internet
Structured cabling standards: these are standards followed internationally in businesses and organizations regarding the installation of cabling systems
There is a plethora of other technical skills required in most jobs of this industry, such as computer networks, OSI model, etc. But since we obviously cannot mention them all, we only presented some of the very fundamental and common ones.
As to the soft skills, which are as vital as hard skills, if not more in some cases, we can state 3 major ones:
Communication: both verbal and written communication skills are needed to stay connected with colleagues and clients, and to record documentation
Problem-solving: most jobs in this industry are about solving issues. So one must be able to do it quickly and efficiently
Multitasking: this is another mandatory skill to have, because the nature of the industry often imposes taking care of more than one task at a time
Organization, customer service and being a team-player are also among the long list of soft skills a telecommunications worker should possess. And generally, the more soft skills a person seeking a job in any industry has the better.
Is telecommunications equipment a good field?
If you're looking for the short answer to this question, then yes! Telecommunication is considered a great career path among professionals.
One point that makes telecommunication not only a good, but also a sustainable field is the fact that it has invaded every aspect of our world. Thus, it cannot possibly collapse or witness a serious dip. It is one of the few recession proof industries.
In fact, the importance of this field will even be growing over the upcoming years. This is simply because its development goes hand in hand with that of the information technology sector.
Another reason why this industry is judged rewarding is the salary. Telecommunications' workers are said to earn between $35,000 to $100,000 a year, which is a good median wage. It is considered one of the highest paying industries in the U.S..
Finally, the third main reason behind the industry's good reputation is the abundance of job opportunities it offers. This was basically the main focus of our article. So, we've already seen how many jobs people with varying qualifications can get in this sector.
Conclusion
If you feel inclined towards this field, you can join it with minimal academic requirements. Some positions obviously require a significant amount of higher education though, e.g. engineering and managerial positions.
And if you are pursuing or already have a degree in telecommunications, computer science, information systems or a similar field, that's even better! Because then, the process of getting hired into a telecommunications equipment position would be even faster and easier.
Written by

Malak El Bakouri
March 16, 2023