Poverty and unemployment are global problems that have become the new normal. The economy is in shreds, and the cost of living is increasing. Meanwhile, our salaries are staying the same.
Few lucky ones are lucky as they drown in their millions, but the rest of the population is busy gathering their last coins just to put food on the table tonight.
So, do people still need financial administrators and analysts? Are there enough people who need their finances managed to make a career? Are there people who can still afford to pay for the services of finance professionals?
You don't have to wonder how many jobs are available in finance anymore because things are looking great for finance careers. The U.S. Bureau of Labor Statistics projected a 7% (yes, you read that right) growth in finance jobs from 2021 to 2031. It roughly translates to 715,100 new jobs over the next decade.
Plus, the unemployment rate of the industry is a mere 2,3%, which is truly a promising outlook. The truth is, financial workers are needed more than ever!
Types of jobs available in finance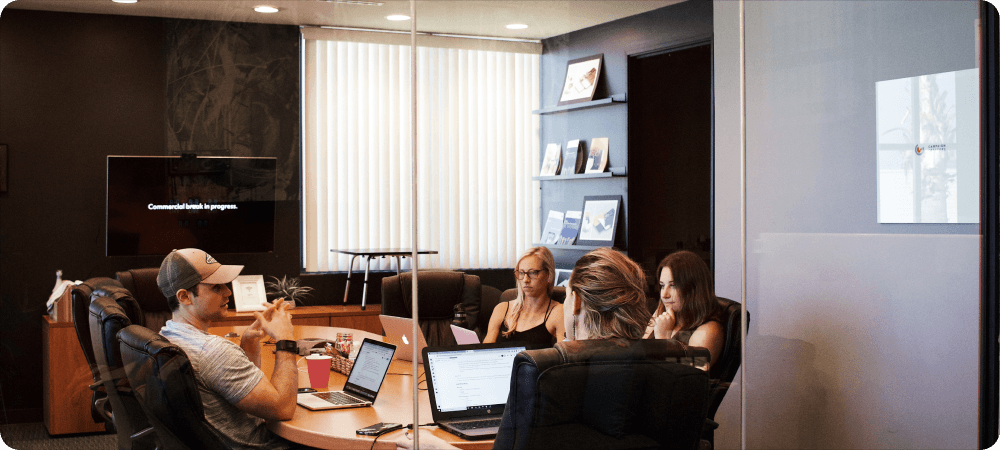 Finance careers are typically placed in a group with business careers. However, there are so many types of finance jobs that the sector might as well be put in a category of its own.
To someone who doesn't know a lot about finance, the different job descriptions don't sound much different from each other. You have to read between the lines to figure out the exact difference between a financial advisor and a financial planner.
If you are considering getting a financial job, you need to know what you're getting yourself into. Here are a few options to consider if you love working with numbers:
1. Financial analyst
Analysts look at your past trends and how you performed financially to foresee what will happen to your finances in the future. They also use existent data to help you make better financial decisions, like minimizing expenses and maximizing profits.
Considering how many jobs are available in finance/investors services, it's not surprising that financial analysts are in the lower tier when it comes to average earnings.
The average annual salary of this job only amounts to $63,900. Professionals following this career path can earn between $58,118 and $70,801 per year. The BLS projected a 9% growth in financial analyst jobs.
2. Broker
Brokers are the mediators or intermediaries in most transactions. They make investments on your behalf and negotiate all transactions between you and other parties. Brokers can choose to work in multiple industries, from real estate to insurance.
Insurance brokers, per se, earn an average of $89,004 per year. However, higher-qualified brokers can earn around $108,440 per year. In other cases, they may only receive an average of $76,067 annually. Despite the wide gap between the lower and higher average salaries, it remains a highly paid job.
On the other hand, real estate brokers earn an average of $58,073 per year. The projected growth for real estate broker jobs between 2021 and 2031 is 5%.
3. Loan officer
These are the people you want to impress when applying for a loan. Well, not really, because a smile won't increase your chances if they do everything by the book.
Loan officers do all the research on loan applicants and advise financial institutions on whether a loan should be approved or not. They dig deep into your financial past to ensure that you will be able to repay the loan.
A loan officer in the US can expect an average annual salary of $70,931. The projected job growth isn't as high, and currently stands at 4% over the next decade.
4. Financial Advisor
The term financial advisor tells us exactly what these professionals do. They pretty much analyze your financial portfolio to advise you on your saving, investing, and budgeting needs.
They show you how to manage your money to ensure that you have a nest egg. They also help you save so that your family is provided for if something were to happen to you.
This certainly isn't one of the highest-paying finance jobs, but it remains financially rewarding at $66,581 per year. The projected job growth for personal financial advisors is outstanding, at a whopping 15% over the next ten years.
5. Financial planner
Once again, the name tells us everything. Financial planners work with individuals and companies and help them plan for their financial goals.
They assess the goal and current state of affairs, and then they work out a plan to achieve the goal. Financial planners can choose a specialization that interests them, like estate planning, retirement planning, or tax planning.
They may also choose a specific age group that they want to excel in working with.
Financial planners earn an average of $64,884 per year. They work in many areas of finance, so it is hard to narrow down the projected job growth over the next ten years. Since financial planners are a type of personal financial advisor, it's safe to say that the projected growth for the job is 15% from 2021 to 2031.
6. Financial manager
These professionals are involved in the day-to-day finances of your company. They stand right at the top when it comes to the most important financial roles!
They manage all the finances while guiding important people in the company. The entire company could be negatively affected if they make the wrong assumption or decision.
Workers in this career don't just walk into the job without a long list of qualifications. A four-year degree won't cut it, and experience in other financial roles is crucial.
Financial managers are very highly rewarded when it comes to their average annual salaries. They typically earn between $113,470 and $143,242 per year, with the average currently standing at $126,439.
We've got some good news for future financial managers; the future looks fantastic! The projected job growth for this career is 17%, which means that 71,300 openings will be added each year until 2031.
7. Financial auditor
Auditors are responsible for sniffing out and preventing fraud in the inner structure of a company.
Their job description includes checking financial statements to ensure they meet generally accepted accounting principles (GAAP). They gather all the financial information, like records and data, and weigh it up against the financial statements. They also audit the risk management procedures to ensure that they are practical.
The projected job growth is 6% for auditors and accountants. Financial auditors can expect to earn an average salary of $76,121 per year.
8. Accountant
This is the most well-known financial job. If you need help balancing your books or filing your tax returns, an accountant is your go-to!
Accountants work with every single aspect of your finances and make a note of every expense. They also ensure that the tax man doesn't seize your property because of an error in your company's financial records.
Accountants make an average of $86,380 per year. The salary range varies widely because it typically falls between $54,630 and $118,130. The higher your qualifications, the higher your salary.
Employment in accounting and auditing is set to grow a full 6% over the next ten years.
9. Budget analyst
Financial analysts are essentially responsible for analyzing a certain aspect of a company or individual's finances. Budget analysts are responsible for, guess what… the budget!
Their job is to look for problems in the budget and find ways to solve them. They also find ways to cut unnecessary expenses and adjust the budget to maximize profits.
Budget analysts can also work for government entities. In this case, their main job description is to allocate the state or national budget to different sectors, like schools and hospitals and other social facilities.
Regardless of their chosen sector, budget analysts earn an average of $63,548 per year. It seems like the government and private companies won't need a lot of extra budget analysts in the next decade because job growth is projected at 3%.
10. Chief financial officer
The CFO is the main financial worker in a company. They are usually at the senior level of management, which means that they don't always need permission to make impactful financial decisions.
CFOs analyze and manage finances to ensure that the company meets its targeted profit margin. It's also important that they identify any weak points in the finances and devise a fixing strategy.
The chief financial officer is responsible for all financial aspects of a company to ensure that they don't have to employ more than necessary. If things go south or the job load gets too big before an audit, the company may bring in help from external financial workers.
Top executive jobs, which include CFOs, are set to grow at a 5% rate over the next ten years. It's the top-paying job in finances, but that's understandable because they perform a combination of all finance tasks, and most importantly, getting a chair at the seniors' board doesn't come on a silver plate!
CFOs in the United States earn an average of $424,464 per year. However, the typical range is between $321,409 and $540,229 annually. Not bad, right?
11. Banking
Some jobs in the banking industry double as consumer service jobs. You need to have a Louis Litt knack for numbers and enjoy working with people to fit into this career.
Many people use a banking job, like a bank teller or branch manager, as a stepping stone for other financial jobs. Experience in the financial field, especially at a financial institution, can be very beneficial when searching for a new job.
The salary isn't too great for the hours you work in these jobs. $38,177 per year is what you can expect for an entry-level bank teller job. The future is a dark place for tellers because there is a projected 12% decline in employment!
12. Finance cashier
Finance cashiers typically work directly with clients. It's an entry-level job that entails regular duties and administrative work. Their daily job description includes filing, faxing, and receiving payments. In some cases, they may be required to follow up on payments and debts.
Since the tasks aren't very advanced, the average salary of these professionals isn't as high as other finance jobs. Finance cashiers earn an average of $29,092 per year.
AI has already started to replace general cashiers. And it's only going to get worse in the next ten years. The number of cashier jobs will be declining by 10% from 2021 to 2031.
13. Management consultant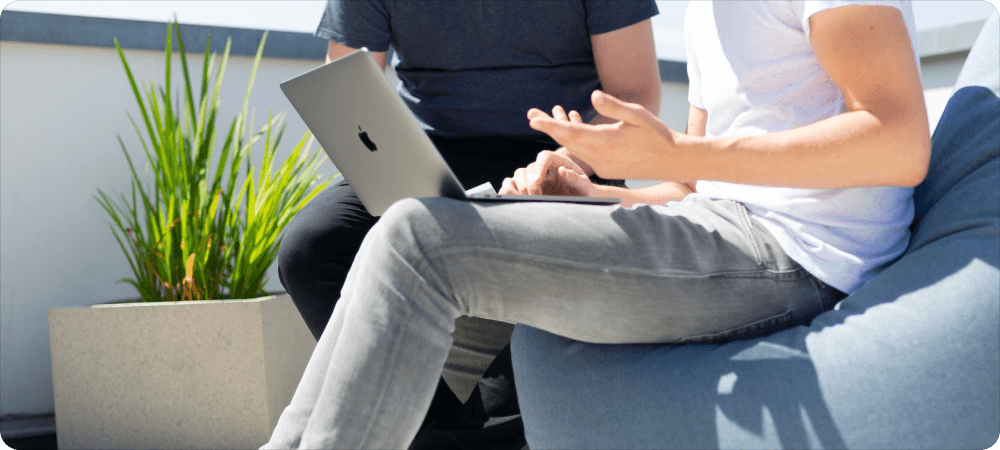 Management consultants, also known as management analysts, generally work more on the business side of the finance industry.
Management consultants aim to optimize the performance of a company. They usually hold a business degree that arms them with the necessary expertise to perform their daily tasks.
These professionals are called upon for help when a business isn't performing optimally. They schedule a meeting with the senior level of management, which includes the top figures and chief executives. The consultant's job would be to analyze the current performance and identify the problem areas.
They would then decide on a strategy to solve the problems and improve performance. The final decisions are up to the management, but the consultant would still advise them to the point of making the right one.
Management consultants can choose to work in the financial sector. They'll work specifically with the financial management team of a company, which includes the CFO.
The expected job growth for this profession is 11% over the next decade. Management consultants, or management analysts, earn an average of $91,595 per year.
14. Financial controller
A financial controller, or comptroller, is on the senior management level of a company. They usually are well-rounded regarding finances because their decisions hold a lot of weight.
Financial controllers oversee the work of junior financial analysts to ensure that they don't make any mistakes. They ensure that the financial records of a company are accurate and according to the law.
Comptrollers also need to have a sort of analyst background because one of the responsibilities of the job is foreseeing the financial future of a company.
The average base salary of a financial controller is $233,500 per year. The projected growth of this job is 17% from 2021 to 2031.
15. Treasury analyst
A treasury analyst is one of the many types of financial analysts. They can be appointed by an individual, a company, a non-profit organization, or a government entity.
Treasury Analysts' job duties range from analyzing finances to managing cash flow, and everything in between. They are quite essential for the survival of a business, and their decisions are decisive to the level where a small mistake might mean the end of a whole business!
An entry-level treasury analyst can earn an average annual salary of $74,410. There is an expected job growth of 9% for financial analysts, which includes treasury analysts.
All of these former data and stats lead us to the eternal question:
How many jobs are available in the finance sector?
An average of 980,000 job openings is available in the finance sector every year. These job openings originate from the arising needs thanks to industries' growth & the need for replacements. There's even an expected 7% growth from the year 2021 to 2031. That's to say, there will be an average of 715,100 jobs added in the next decade.
Simply put, we aren't wondering if any jobs are available in finance anymore. The question has changed to how many jobs are available in finance. And in a nutshell, you can finish your finance degree and plan your career with peace of mind!
It seems that poverty is urging many people to hire a finance professional. Now really is the time that everyone needs someone to handle their money, so, why don't you be one!?
Eligibility criteria for jobs in the finance sector
The unemployment rate in most industries is a legit cause for concern. This has led to major competitiveness and CVs start streaming in as soon as a new job is posted.
Everyone is working harder to be the top candidate. And that's why, again, most people aren't stopping at bachelor's degrees anymore. There is a big chance you're competing against a master's, or even a doctorate degree holder.
Apart from a love for numbers, you need at least a four-year degree to land an entry-level job. A high school diploma will rarely be significant.
There may be a kind-hearted employer somewhere that'll be willing to give you a chance, just like Harvey did for Mike (this is the last time I'll use a reference from Suits, I promise). But you'd rather bet with a pragmatic approach rather than spray-and-pray.
The degree you need to land a financial job depends on the type of job that you are pursuing and how many jobs are available in finance companies. The scarcer the job opportunity, the higher and more specialized degree you need. And, of course, the more cash you're willing to pile in and invest later on!
These are a few degrees employers are classifying as their preferred qualifications:
Bachelor's degree in finance:
A Bachelor's degree is the most common requirement that you'll see on a job listing. It's a four-year degree that you can apply for at any pretty much University.
This qualification puts you a step ahead of your competitors for a job in the finance sector. It provides you with all of the necessary knowledge and skills to pursue a finance career. You can choose between a Bachelor of Arts degree or a Bachelor of Science degree.
Bachelor of Science in Finance and Economics.
This degree combines two significant industries, namely finance, and economics. It's more advanced than a finance degree. Therefore, it does improve your chances when applying for a job.
Bachelor of Science in Accounting
A Bachelor of Science in Accounting is a specialized degree for anyone who wants to become an accountant. You have fewer career choices with this degree in the bag. However, accounting does remain the top choice!
It's not very recommended to opt for this degree if you're considering another career path, like becoming an insurance broker or working in a REIT.
Master's degree in finance
The duration of a master's program can be anything from 10 months to two years. It holds a bigger weight than a bachelor's, which means that your chances of landing a job just doubled up!
To obtain your master's degree in finance, you need to specialize in a certain field. This is a very important choice to make.
Doctorate in Finance
This one's for you if you want to truly stand out above the rest or even start your own firm without stressing about finding a client base. A doctorate in finance is the highest qualification in finance that you can get.
Studying for a doctorate includes a plethora of research on your chosen financial path. It can be hard to get into a program, but if you work hard to obtain good marks in your other years of study, you'll be a finance wizard!
Conclusion
Despite poverty, economic troubles, and competitiveness in the job market, it seems that the finance sector will be more than fine and it remains a good career path. Now that you know how many jobs are available in finance, you can start planning your future.
The next decade is bringing us 715,100 new finance jobs, and we couldn't be more excited about the future. Some jobs, like financial managers, are projected to grow as much as 17%.
As long as you obtain your bachelor's degree, you should be able to make a career. Nonetheless, it's always better to take it a step further and study some more. This will give you the upper hand against other competitive job searchers.
Written by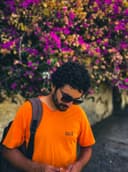 Hamid NOUASRIA
April 4, 2023