Undoubtedly, Amazon is an eCommerce juggernaut.
That's the reason why many people have started selling their products on the platform. To match or exceed the enormous number of Amazon sellers, you must first understand how selling on Amazon works!
Amazon's massive reach offers immense possibilities, but there is no assurance of sales. For novice sellers, Amazon may be an intimidating site.
However, this article will take you step-by-step through the process of becoming an Amazon seller. This will also help you understand how to operate your business on the platform.
Enough small chat, let's get started!
How to become a seller on Amazon?
Create an Amazon seller account!
Step 1: Sign up!
It's a no-brainer! To become a seller on Amazon, the first thing you'll need is an Amazon seller account. So, just sign up with a valid email address, after which you'll be prompted to add the following information:
The business name & address
Phone number
Credit card or bank information
Tax information
While creating your account, you'll need to select a seller plan. Amazon offers two types of seller plans:
This account gives you access to 20 product categories. And it restricts you to a maximum of 40 items sold per month. On this account, you'll be charged a fee of $0.99 per item sold, but you won't have to pay a monthly subscription fee.
Professional seller plan:
With this plan, you have access to 30 product categories. You are also eligible to sell in restricted categories after approval from Amazon. This plan requires a monthly $39.99 subscription fee.
An individual account is best if you are not looking to sell more than 40 products monthly. However, if you choose to be more ambitious and want to sell more than 40 products a month, the professional account is the best plan for you.
Pro Tip: If you're a new seller, you don't need to pay $39.99 a month until you're selling your products. Rather, you can just switch to a professional account before your inventory arrives at the warehouse.
How to launch your Amazon store?
Now let's look at how to launch your store on Amazon:
The first step to launching your store is to create an Amazon professional seller account, which I have specified above.
Step 2: Register your brand
The next step after your seller account has been approved is to register your brand. This can be done at the Amazon brand registry.
To apply for the Amazon Brand Registry program, take the following steps:
Log in to Amazon Seller Central or Amazon Vendor Central.
Provide your company or brand name that owns the active registered trademark.
Provide your government-registered trademark number.
Make a list of the product categories that are relevant to your brand.
List the countries where your brand's products are manufactured and distributed.
After submitting your application, it will be reviewed by Amazon shortly. Also, registering your brand gives you protection from any copyright infringement.
Step 3: Pick a design for your store's homepage!
After your brand has been registered, the next step is to log in to your Seller Central account to create your store's homepage.
Navigate to Stores, and click Manage Stores.
This will bring up a list of your brands that qualify for a store creation.
Choose from the list and follow the additional steps that Amazon prompts you to do. This mainly includes designing your homepage by choosing a template.
You will be shown four different themes to choose from. Pick your choice based on your business needs.
Step 4: Build your store pages
The next step after building your store's homepage is to add more pages. You may arrange them by best-sellers, catalog categories, promotions, discounts, and other factors.
When creating your page, make sure that it is simple for customers to locate what they are searching for.
Step 5: Customize your store's design with content tiles
The next step after creating a proper hierarchy of your pages is to add content tiles to every single page.
Amazon's storefront builder is a "drag-and-drop," so it's pretty simple to customize it to your taste. When you first enter the builder, you'll notice a sequence of "tiles." Their layout will be determined by the design you choose.
You can customize these tiles by clicking on them and adding products, text, videos, or pictures.
Step 6: Upload your products
Once the design layout of your store is done, you can begin adding your products. Each store has a product inventory; a diverse selection of products from which purchasers can choose.
You can add products in bulk or individually. To add items to your Amazon Seller account, follow these steps.
Access your Amazon Seller Account.
From the navigation menu, select "Inventory."
For a single product, click "Add a Product,"
For multiple products, click "Add Products through Upload."
You can then finalize your Amazon store once you've finished building your product listings.
Final Step 7: Review your store's pages, submit, and then publish them
After you have properly built your pages, you do a brief inspection to ensure that there are no errors. To preview how your newly created page would appear in the store, select the Store Preview option.
You should check for:
Grammatical mistakes
Wrong spellings
Inconsistencies in branding or image
Navigational issues
Product pictures and content tiles
If you are satisfied with how your pages look, you can proceed to submit them so that Amazon can review them.
How to sell on Amazon in 2022
Create your selling strategy (business plan)
A selling strategy is important to running a successful business as a seller on Amazon.
Your selling strategy can make your products stand out in such a crowded marketplace and help you better understand how selling on Amazon works.
good selling strategy will help boost your marketing and make your products visible to your target customers. This will drive sales and boost your conversion rate.
On Amazon, you can choose to be a reseller or a brand owner, or you can be both. It all depends on your strategy and what works best for your goals.
Resellers are sellers who find popular products that already exist and offer them on Amazon's stores. While brand owners manufacture their own products or source goods to sell under a private label.
There are several things to consider when setting up your selling strategy, like paying attention to the finer details and staying focused on your business goals.
But here are some top criteria you can build your selling strategy around:
Conversion rate optimization (CRO)
CRO refers to enhancing your product listing to increase conversions and profit.
It is important to consider how your graphics and product listings are helping you to sell the product to a consumer on the other side.
Making improvements to your product's image, title, and listing… will help improve sales and conversion rates.
Search Engine Optimisation (SEO)
Amazon has its search engine algorithm too. This algorithm determines how products appear on its own search results pages.
To better understand how to succeed at selling on Amazon, you need first to know how its search engine functions. Let's just start by saying that the algorithm used by Amazon is more or less similar to that used by Google.
So, for your items to rank well in search results, you must build listings that include frequently used keywords for your product category. Creatively input the keywords in your listing without leaving out information relevant to buyers.
Pay-per-click (PPC)
Aside from Amazon SEO, you can help your customers find your products using Amazon advertising.
Amazon does not simply evaluate first-page results based on organic search. Amazon has its PPC advertising policy. This function gives top spots to products with the highest bids and high-performance ratings.
A lot of these sponsored ads appear in search results and on other product pages as recommended products.
Identify your niche
To sell on Amazon FBA, you must first establish a viable niche. To identify a viable niche, conduct quick market research to discover relevant, competitive, and popular items.
Amazon has restrictions on selling certain products, and some products are only open to professional seller accounts. Some products cannot be sold by third-party sellers, while some require approval to sell.
Here are some tips on how to do your market research
Monitor your competitors' sales to get a more accurate view of the market or industry.
Talk to successful vendors or buyers in the marketplace to find out how they feel about the products.
Use tools like SellerApp, JungleScout, and Keyword Tool Pro. to determine the products customers search for.
You should check its profitability, competitiveness, and demand in the market.
These steps can help you determine what niche to focus on. Once you've confirmed that the market's sales data is consistent, you may begin procuring the goods.
Look for product suppliers
You'll need to identify a supplier or manufacturer once you've done your research and settled on a product to sell. There are several ways to find suppliers. Alibaba and other B2B platforms are great places to find prospective suppliers.
Place your orders
You may then place an order for the items after finding a suitable manufacturer or supplier.
It is often better to make a small purchase on the first try to test the market and obtain vital client feedback. This enables you to discover how the product performs in the market.
When you place an order, you should also do a product quality check (QC). This allows you to inspect raw materials, production line activities, and finished goods before export.
Create your product listings
To add your products to the platform, you must first create product listings. Your product listing should inform customers about your product, and why they should purchase it. When describing your product, it is critical to be as precise as possible.
If you don't have many products, you can manually list them. If you have a large number of products, you can submit a spreadsheet that contains all of them.
There are several steps to constructing your listing. But your product listing should roughly contain the following:
Product information such as name, brand, category, description, and photos.
Details about the offer, such as the price, product condition, availability, and delivery choices.
A product identifier, such as GTIN, UPC, ISBN, or EAN. This describes the specific item you're selling.
keyword(s) and search queries.
Inventory management
Sellers on Amazon FBA must pay close attention to their inventory. That's because inventory levels are very essential.
Attempt to carefully maintain and restock your inventories. It is critical that you have enough to sell and that your product inventory level is sufficient for your market and sales.
As orders are placed, your inventory level decreases. Ensure that your inventory level is constantly updated to reflect the availability of the item on your product listing page.
If you notice you are running out of products, adjust your marketing strategy and place orders from suppliers to restock your inventory.
Keep an eye on customer reviews and feedback.
Amazon customer reviews are critical for your company. Customers are inclined to look at the comments posted by previous buyers who have purchased the item.
These reviews boost the reputation of your products among your target clients. As a result, you must follow up on the buyer's purchasing experience and request feedback.
There are several approaches you may take. You may send emails to consumers to learn about their thoughts on your products and services.
You can also create a social media account to collect client feedback on products. The feedback will greatly impact your sales and conversions when you post them on Amazon.
Continuously optimize your product listings
The objective here is to ensure that the listing reaches as many people as possible who are looking for your goods. To produce a listing that ranks high in search and gets visitors, you must employ the most relevant keywords, and update them regularly.
The first five words in your title are the most significant to your positioning. So, develop a title that creatively includes the top keywords.
How to sell on Amazon FBA from Alibaba
As a new seller on Amazon, you have to tackle the issue of where to source products to sell on Amazon. There are different ways to source products to sell on Amazon FBA, and one of them is through Alibaba.
Why choose Alibaba?
Alibaba is a huge online marketplace. It connects manufacturers and wholesalers with buyers around the world. It is a great place for you to source millions of different products that you can private-label and brand.
Many Amazon sellers use Alibaba to source products thanks to the simplicity of its user-friendly site and low prices!
Any seller can go to Alibaba right now and search for the type of product they're interested in selling and come across thousands of potential suppliers.
Finding a manufacturer for your product has never been easier!
Selling products on Amazon FBA from Alibaba
Sourcing products from Alibaba to Amazon can set your Amazon seller career on track. This is because it has high profits for sellers! Due to the low prices of products in the Chinese marketplace as well as other markets around the world.
Here's how to source products from Alibaba and sell them on Amazon FBA:
Once you have decided on what products to sell, you can then head over to Alibaba.com and start looking for manufacturers and suppliers.
The first step is to set up your account on Alibaba. You don't have to pay any fee to do so.
After this, use the search bar to find the exact item that you are looking to sell or search for the supplier of the product.
You can then click on any one of them to get additional information about the product.
Contact the manufacturer with the "Chat Now" option to ask for samples and a quotation for the product.
Negotiate the prices and the MOQ (Minimum Order Quantity).
Verify if they have shipping authorization and trade insurance. Also, ensure they are familiar with the requirements of selling on Amazon FBA.
You can then proceed to finalize your purchases.
One of the benefits of selling on Amazon FBA is that you can ship your products directly from the manufacturer to the Amazon FBA warehouse. This makes selling on Amazon from Alibaba seamless.
Payment methods on Alibaba
Alibaba provides a secure payment platform for all purchases, ensuring the security of your payment or credit card information.
An escrow portal is a low-risk form of payment. The buyer's money is kept on this portal until he gets and approves that the order is up to standard.
This strategy benefits both customers and manufacturers. It ensures that the consumer is pleased with the product's conditions, with the producer also receiving secure payments.
The Trade Assurance service is also available. You can use this feature if you use the secure payment platform. This service allows you to receive a refund if the product quality falls short.
Here are some other payment methods you can use on Alibaba:
Bank Transfer (TT)
Although this process is quick, it is also risky. When using this payment method, pay a portion of the total cost upfront and the remainder once you get the shipment.
The downside of this method is that it causes processing delays. It could take 3 days to process, and there is little to no chance of getting your money back in the event of any hiccups.
PayPal
PayPal is another low-risk payment option. It is well-known for providing consumers with safe payment protection, and it is simple to use, with no delays in cash transfers. PayPal can also assist you in getting your money back if there are any hiccups.
The disadvantage of this payment option is the high tax rates and other challenges associated with money withdrawal.
Letter of Credit
This payment method is appropriate for big orders over $20,000. It is the most effective method of purchasing items of the specified quality.
Is it risk-free to buy products from Alibaba and sell them on Amazon FBA?
Sourcing products from Alibaba to sell them on Amazon FBA is safe. However, there are some risks involved.
Alibaba is a reputable company and one of the world's largest retailers. However, it is not a given that suppliers on the platform are also reputable.
Like any other marketplace, there is a risk of getting scammed by fraudsters. So, do your own due diligence when you find a manufacturer you want to work with.
Avoid buying branded products. There is a 100% chance that any branded product you come across is a counterfeit. This can get your account banned on Amazon.
If you want to sell branded products, follow the wholesale or arbitrage business models for Amazon.
Wrapping up
Amazon is teeming with diverse businesses and customers. It might be difficult for new Amazon sellers, but if done correctly, you can be successful & thrive.
Use this guide to understand how selling on Amazon works! Then create your Amazon store and build yourself a thriving business.
Written by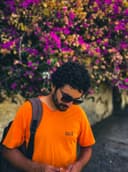 Hamid NOUASRIA
March 7, 2023