Nowadays, due to technology, the way we work and find jobs have changed drastically. We no longer need to work remotely and be physically present in the office. In fact, there are plenty of jobs that can be done from home. And just like commuting to work every day, these work-from-home jobs allow people to work and have a fulfilling career just the same.
On top of that, working from home isn't just convenient. It can be much safer and cheaper than commuting to an office daily. Working from home can help you save on car expenses, childcare costs, gas, … and much more.
In return, you'll be able to save money, have a flexible schedule, and spend more time with your family.
However, although there are plenty of work-from-home opportunities, not all jobs can be done from home. Sometimes, your position necessitates that you commute to work away from home. Still, this isn't our topic. In this article, we've compiled 10 work-from-home jobs that you can pursue from the comfort of your home.
Let's dive in!
Here are the best 10 work-from-home jobs
Web developer
Web development is a growing field that offers opportunities across the board. From working in a wide range of roles to controlling your schedule, web development can be a career of choice if you want to work from home.
There are also many freelance opportunities available in this field, as well as part-time work and contract positions. Whether you want to work from home with flexibility or prefer more regular hours, there's an option for everyone.
In other words, working as a web developer from home gives you a lot of freedom. You can work on different projects, set your own schedule, and work as you please from home.
However, web development is an industry that never stands still. As technology evolves, the skills needed to thrive in this field are always changing too. So it's never a bad idea to keep learning new skills and stay on top of technology trends.
Graphic designer
Graphic designers are responsible for the visual look and appeal of businesses, brands, and organizations. Their roles involve creating logos, landing pages, web themes, custom images, infographics…, etc.
Luckily, graphic designers don't have to commute to company buildings to do their job. All they need is a laptop & designing software. This makes graphic design an excellent work-from-home job for everyone with a touch of artsiness.
As a graphic designer, you can work from home as an independent contractor. Through freelance platforms like Upwork, you can find clients, and contracts, and work on many different projects.
You can set your own hours, work part-time or full-time, and choose projects that you like. In the end, it's all up to you!
Customer service representative
Do you have excellent customer service skills and enjoy helping others? If so, then working as a customer service representative from home could be the perfect opportunity for you! In this role, you would answer phone calls, assist customers with their inquiries and provide them with the information they need.
Since most customer service representatives work using a phone line and CRM software, representatives can easily work from home. In truth, many organizations allow their representatives to work from home. They also provide their employees with the necessary materials and training.
So, with the right training, you can easily work as a representative from home. Instead, of being trapped the whole day inside an office, this job allows you to work comfortably in your house.
Virtual assistant
Another great option among our list of the best work-from-home jobs is a virtual assistant. For instance, working as a home-based virtual assistant can help you generate a great income while helping others with their businesses.
Virtual assistants provide remote administrative support. They can help with tasks like scheduling meetings, maintaining contact lists, and responding to emails – all from the comfort of their own homes. This is a great option for businesses that don't have a physical storefront. It is also good for busy executives or teams who could use some extra personal support.
Best of all, you can work as a virtual assistant on a freelance or full-time basis based on your preferences. So, this option also offers the luxury of setting your own schedule.
Social media manager
With the rise of social media, businesses have realized the importance of having a presence online. Social media platforms provide a great way to connect with potential and current customers. As a result, many businesses are looking for qualified individuals to manage their social media accounts.
As a Social Media Manager, your role is to engage with customers and followers on social media platforms such as… Twitter, Facebook, and Instagram. You will also help create marketing campaigns and work to increase the number of followers & engagement rates a business has. Additionally, you will use reporting tools to measure your progress & success to identify areas where engagement is most effective.
Although Social Media Managers typically have to do a lot of collaboration with the rest of their marketing team – It is still a job that can easily be done from home using online meeting tools.
Content writer
As a content writer, you will be responsible for researching and writing niche content for online publications. You may work as a freelancer on different projects with multiple companies. Or you can choose to work full-time for a single organization. No matter what path you choose, your ultimate goal will be to produce high-quality, engaging content that helps grow your clients' businesses.
Mostly, content Writers work from home because most of their research and writing is done online. People who have strong writing skills and expertise in a specific industry are more suitable for this job.
For instance, you can become a professional writer, writing about your main industry and sharing your expertise with businesses. Let's say you have a profound understanding of landscaping… then, you can work with clients who need content in this niche. You can write blogs about landscaping, landing pages for businesses, guides…, etc.
Medical transcriptionist
Medical transcriptionists play a vital role in the healthcare industry by transcribing doctors' dictations into written reports. This requires a high degree of accuracy and attention to detail, as well as knowledge of medical terminology.
Ideally, this job needs total focus, and it is usually done by individuals when they're alone. This makes it a perfect work-from-home job. Again, to provide accurate medical reports, you need concentration. Therefore, it's important you have a quiet workspace, the right equipment, and a comfortable chair.
Bookkeeper
In order for businesses to maintain accurate financial records, bookkeepers keep track of business income, spending, and other financial activities. In other words, bookkeepers are responsible for compiling businesses' financial data into detailed reports for future use.
A bookkeeper could work full-time for one company or several small enterprises simultaneously. Although bookkeepers are not needed to have a complete accounting certification. They must often hold an Associate's degree in either business administration or accounting.
Data entry clerk
Data entry clerks collect data from various sources and enter it within a database. Although it is often an entry-level role, the work demands attention to detail and a basic understanding of databases and other web tools. Data entry clerks frequently operate from home since they have access to all the information they require online.
Travel agent
A travel agent's job is to vend lodging and transportation to individuals and organizations that are organizing vacations. Travel agents design itineraries, and give advice on where to go and deal with payments. These individuals have a love of travel and skill in sales and customer service.
Although most travelers can book their trips online, it doesn't mean that travel agents are out of jobs. In fact, travel agents are still used by companies and customers to book business trips, arrange travels and provide support when needed.
What makes this job convenient is that it can be easily done at home. That's because travel agents deal with customers through phone calls & email.
Final thoughts
Working from home offers many benefits that are tempting. This includes being your own boss, setting your schedule, and creating a balanced routine. Moreover, work-from-home jobs offer people the liberty to work in a familiar space with less stress, pressure, and expenses.
Working at home is also a great alternative for people who cannot commute to work. For instance, stay-home moms, people with disabilities/medical issues, and students can work from the comfort of their home offices.
Written by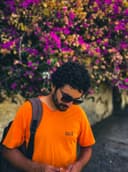 Hamid NOUASRIA
February 26, 2023