Are you wondering how to make money for teenagers? Are you a teenager yourself and think making money is an unachievable feat?
Well, it is possible to make money as a teenager. You can start a business at the age of 15 or even 14.
This list of the richest teenagers in the world, published by Yahoo Finance, proves that you can earn money as a teenager. Some teenagers earned millionaire status by starting their businesses, others through social media platforms. 
Jojo Siwa is currently worth a whopping $20 million. She started selling her signature bows at the age of 13. Currently, she has sold more than 60 million of those bows!
While these business ideas won't make you a millionaire overnight, they will be a good way for you to start earning money.
Want to know how to make money for teenagers? Read on to discover the best business ideas!
The perks of making money as a teenager
Before we get into how to make money for teenagers, let us first get into the benefits of making money as a teenager.
You get to gain work experience.
Most companies like to hire people with significant work experience. De facto, KLC Recruitment provides insights int o the fact that employers value substantial experience over education or recommendations, per se.
There is a lot of competition in workplaces. Employers frequently look for people with the proper certification and valuable work experience. The more experience you have, the greater your chances of being hired are.
Not only does having work experience improve your chances of being hired. It also makes it easier to put all you learn into practice. With work experience, your employer will trust you to be able to handle many responsibilities.
It helps you build an extensive network
Networking is one of the most valuable skills for business. You will have a chance to build an extensive network when you work as a teenager. This network may include prospective clients, customers, and future business partners.
Networking will also make you aware of the latest opportunities and trends in business. You will be able to develop your skills and have people that will answer your most difficult questions.
Teaches you to be financially independent
Do you always have to wait for your parents to pay for what you want? Well, you can begin your financial independence journey by making money as a teenager.
By making money as a teenager, you will also be more aware of the value of money and learn to spend it wisely.
You can also save up for your dream car, house, or phone! You will not have to depend on your parents for everything.
It helps you manage your time properly
We all want to work and have time for the things we love! However, only proper time management can help you achieve this feat.
Making money as a teenager teaches time management, one of the most valuable skills to have in your arsenal.
Proper time management allows you to spend more time on important things and curb procrastination. It will also help you achieve your goals in a shorter time frame. If you want to learn how to be more productive, you can also learn about the 80/20 rule.
It helps you learn how to communicate effectively
Are you aware that communication is one of the most essential best leadership skills? Great communication skills can help you impact the lives of people you meet.
People will trust you more and be willing to listen to you with an open mind.
You will learn how to communicate more effectively by getting a job or starting your own business.
How you communicate casually is not the same way you will communicate in a business setting. Becoming an entrepreneur will expose you to different personality types and communication methods.
In return, you'll develop diverse conversational & communication skills that suit any situation.
It helps to improve adaptability
Adaptability is one of the most in-demand business skills. You are adaptable if you can change your behavior and make effective decisions based on your present situation.
You will learn adaptability by getting a job or being a business owner. That's because you will not always have clear instructions for carrying out certain tasks. This way, you will learn how to react to different situations, making you more adaptable.
70 Ways to Make Money For Teenagers
If you have been dying to find out how to make money as a teenager, below are the ways you can!
Become a babysitter
One of the best ways to make money as a teenager is by being a babysitter. You can make approximately $10-$15 an hour. It is, however, important to ask yourself if you like kids before venturing into the babysitting business.
If you love kids and are interested in being a babysitter, you can start by first offering your services to members of your family and neighbors. People will be willing to hire you if you have a good track record. By starting with family members and neighbors, you can gain experience and get recommendations.
To improve your chances of being hired, you can get training, such as CPR and first aid. Getting training can also make parents trust you to handle certain situations.
Offer tutoring services
If you need to know how to make money for teenagers, try becoming a tutor. Many parents are looking for a good tutor for their children. Some children need to do better in a subject. So, why not become a tutor? If you have an excellent understanding of a subject.
Above that, it is easy to become a tutor. All you need is to advertise your services to your classmates or parents. You can also get creative and create posters. Or, you can promote your services online on social media & tutoring platforms.
Aside from making money, there are many benefits to being a tutor. For instance, you will be able to learn more about that subject and get a deeper understanding of it.
This notion was brought to life by the Roman philosopher Seneca, who stated that "by teaching, we learn."
Working as a tutor helps you improve your communication skills. You can earn about $15-30 per hour as a teen tutor. First, start with a fair price. However, once you gain enough experience, you can charge a bit higher.
Take surveys
Taking surveys is a common way to earn money among teenagers.
Apps like Swagbucks allow users to earn cash by taking surveys, watching videos, playing games, and surfing the internet.
Some apps reward you with gift cards and coupons, while others allow you to convert their points into cash via PayPal or Payoneer.
Blogging
Are you searching for how to make money as a teenager online? One of the best ways to do this is by starting a blog. You are never too young to start a blog. If you start a blog as a teenager, it may grow to be quite successful when you become an adult.
Blogging may not seem like a great way to earn money, but let me enlighten you. The average successful blogger makes an average of $40.000-$80,000 annually.
You can start a blog about the things that interest you most. You can start a blog about gaming, fashion, pets, etc. The choice is completely yours!
For your blog to succeed, you must post high-quality content frequently. You can make money from your blog by becoming an affiliate or through ads. With time, your blog can go from being a hobby to a side hustle or even your main source of income.
Offer house sitting services
Do you know many people need someone to watch their house? Some people may want you to stay in their house while away. Others will need you to check the house during intervals, such as daily or a few times a day.
While housesitting, you may need to carry out some chores, such as light cleaning. To become a house sitter, start by offering your services to your neighbors. House sitters make an average of $30 per hour.
Give music lessons
Many tone-deaf people would love to improve their range, tone, and pitch. Others would love to learn how to play an instrument.
The need for music lessons is never-ending, especially for those just starting. You can offer music lessons if you can play an instrument, have amazing vocal abilities, or have other musical skills.
This business idea will help you to have a flexible schedule, and you'll get to make money from something you love doing.
Again, thanks to the internet, you can offer tutoring services online.
Become a personal assistant
Many adults need help with small tasks or errands; thus, you can become a personal assistant and help them.
To be an assistant, you must be reliable and have excellent administrative skills.
Being a personal assistant helps you gain experience and helps you improve your skills for future jobs. Apart from this, it will also allow you to forge deep connections with the people you help!
Become a dog walker
As a dog lover, I can tell you that this is one of the best ways to earn money as a teenager.
Many people are too busy to walk their dogs, and since they need to walk daily, you get to make money consistently.
The best part is that you can walk the dogs of many people. Depending on where you live, you can still make about $10-$20 per day as a dog walker.
Teach computer and smartphone basics
Most senior citizens do not know their way around a phone or computer. That's because most of them were born before the advent of computers and the internet. In other words, they're not technology natives.
Well, You can teach the elderly in your neighborhood how to use a computer or smartphone. In turn, you can make a decent amount of money for your services.
Start a YouTube channel.
Yes, it is completely possible to make money with YouTube! Ten-year-old Ryan, a YouTuber, is worth an estimated $11 million.
Mind-blowing?
Absolutely!
YouTube is an amazing platform that provides both entertaining and educational content. You can start a Youtube channel about things you love, like dance, music, etc. The options are endless!
To make money off of `Youtube, you need to grow your subscriber count because the more views you have, the more money you earn.
Dog sitting
You can make money as a dog sitter if you love dogs. And if your parents will allow you to have a dog at home. Then, it is perfect! Dog Sitting is almost the same as dog walking. The only difference is that the dog will stay with you for some time. You may still need to feed or walk the dog when you are dog sitting.
You can make an average of $12 per hour by dog sitting!
Wash cars
Many people find washing their cars taxing. So, why not start a car wash business by washing neighbors' cars? They will be happy to save a bit of cash, and you get to make money. The amount you make per hour is completely up to you, so ensure you set a fair price.
Teach sports
Are you great at sports? So, turn your talent into a way to earn money. You can teach children how to play sports. Not only do you get to make money, but you get satisfaction when they improve.
To get started, advertise your services to parents or on social media platforms.
Become a lifeguard
Do you love to swim? You can become a lifeguard! Being a lifeguard will have you doing something you love while you save the lives of others.
Lifeguards make an average of $12 per hour. However, remember that you will need lifeguard training to become one. However, This may not offer a consistent source of income. That's because Being a lifeguard is seasonal and most people swim more during the summer.
Get a job at an amusement park
Teenagers are the regular crowd at an amusement park. It's only fitting that you get a job at an amusement park. You can work as an entertainer, maintenance staff, or even a game attendant or a ride operator.
Otherwise, You can work as a waiter because most amusement parks sell food and drinks.
Become a Barista
Who does not like to start their day with a cup of coffee? In case, you love making coffee too! You can become a barista and help other people have their coffee. As a barista, you will make delicious coffee drinks and put smiles on people's faces. Baristas make an average of $12 per hour.
Even if you do not have any experience as a barista, you can get an entry-level job and learn while working.
Get a job at a movie theatre
There are many jobs you can get at a movie theatre. For example, You can sell tickets or even snacks. The best part about working at a movie theatre is that you can watch movies for free. People in your age group will also surround you because teens frequent movie theaters.
Start DJing
Do you have an amazing selection of party music? You can become a DJ! A party without great music is not a party. You can offer your DJ services to your friends whenever they have a party.
To become a DJ, you must purchase expensive equipment and learn to use certain software. You will also need to learn some basic DJ skills like beatmatching.
It would help very much if you have a musical background!
Become a photographer
You can become a photographer if you love to take pictures. You can choose to sell your pictures on stock websites. Or, you may take pictures of people at events like parties & weddings. A good way to start is by promoting your services online. Then, you can have clients book photo sessions with you.
You will need a camera and some basic editing skills to be a photographer. You can improve your photography skills by taking a free course or watching free Youtube tutorials.
Do homework and essays for students
I doubt any student finds doing homework or writing essays fun. Most would rather not do it themselves. Are you great at writing essays? Are you one of the few students that find doing homework fun? If you answer yes to these questions, you can do homework and write essays for students.
You can advertise your services to your classmates and make good money by doing people's homework and essays. You can charge a fee of $10-$15 per page!
If you find this unethical! You can help people do their homework & get paid for your time. This is similar to being a tutor.
Offer snow removal services.
Clearing snow from a driveway is something that most homeowners want to avoid at all costs. Living in a cold climate means that snow removal may be a lucrative business. As a result, some people will gladly pay you to remove snow from their driveways.
Ensure you get as many clients as possible to have a consistent income all winter!
Become a fitness coach
It might seem like you are way too young to become a fitness coach as a teen. However, this could not be farther from the truth. Many people are not fit as teenagers. Still, there are several benefits to starting your fitness journey early.
Many teens care about how they look. By offering your services, you help them be more confident and be the best version of themselves. You can become a fitness coach if you love to work out and help people be healthier & stronger.
Become a rink guard
Yes, being a rink guard is a thing! You can become a rink guard if your skating skills are above average. Rink guards make an average of $10 per hour.
You will be responsible for ensuring the safety of the people skating and keeping the area safe. However, remember that this is a seasonal job as you will only be able to work during the winter.
Become a golf caddy
Do you love to play golf and would love to learn more? You can become a golf caddy. Your duty as a golf caddy is to carry a golfer's club bag while playing golf.
Being a golf caddy will allow you to network with golfers and will also help you improve your skills. Besides, you will make money, by learning from professional golfers.
Freelance writing
Do you have a way with words? Do you know how to stir up the emotions of people with your writing? Then, Consider becoming a freelance writer! You can start your freelancing journey by signing up for freelancing websites like People per Hour and Upwork.
Also, You can choose to write content for websites or even be a ghostwriter and write novels and ebooks for clients. A freelance writer can earn approximately $10-$30 an hour.
However, depending on your experience & niche, your earnings go higher.
Eldercare
Caring for the elderly is one of the noblest things. Some seniors do not like to stay in senior homes. However, when they live alone, they may not be able to handle some tasks independently. You can help seniors handle certain tasks and light chores like laundry, shopping, and light cleaning.
This will allow them to make good money while helping people that need care & company in old age.
Help clean garages
I am one of those people that dread cleaning my garage. Cleaning garages take a lot of time, energy, and effort.
However, you can help people clean their garages and make money while you do it. Advertise your services to your neighbors or print a few posters to make people aware of your services.
Or, you can take a step further and go digital! Start by promoting your services on social media & hunt for potential clients.
Make digital copies of photos
Before digital pictures were a thing, people only had hard-copy pictures. But what about helping people make digital copies of their photos? That's a good business idea. You will need a good scanner and a computer to be able to start this business.
You can inform people about your services by making flyers or word of mouth to your neighbors. Chances are, they have at least one hard copy picture they want to turn into digital copies.
Moreover, if you're a photographer, you can make this part of your services & sell it online.
Become a waiter/waitress
You can become a waiter/waitress in a restaurant if that is your job. You can check their websites to see if they are hiring or check job postings online. Otherwise, you take a stroll downtown and look for potential diners & restaurants where you can work.
Get a job at a retail store
Getting a job at a retail store is one of the best ways to gain work experience. You can work at a retail store during the holidays or after school. Check if the retail stores you love are hiring.
Having a job at a retail store may not always be fun. There is a big chance of you running into rude customers. However, it is an excellent way to make money as a teen. You can earn approximately $10-$30 an hour in a retail store. On top of that, this will improve your skills when it comes to selling stuff.
Who knows! This might be your chance of becoming a successful salesman.
Offer video editing services
Are you skilled at editing videos? In that case, you may consider offering video editing services. These days, many people require someone who can help them edit their videos. Thanks to the internet and social media platforms like YouTube, videos are more important than ever.
You can offer your editing services on freelancing platforms like Contra or Upwork. Video editors can make up to $40 an hour, making it a very lucrative career idea!
Teach people how to swim
It is the goal of many people to learn how to swim. If you are someone blessed with the skill of swimming, you can offer to teach people how to swim.
Start by advertising your services to your friends and neighbors. You will be surprised by the number of people who do not know how to swim. Many will be willing to learn or improve their swimming skills.
In return, you get to make cash depending on your skills as a swimmer & time.
Become a landscaper
An unkempt and messy lawn can make even the most beautiful houses unattractive. Most people are too busy or do not know how to care for their lawns properly.
If you do not mind a job that involves physical labor, you can become a landscaper. As a landscaper, you can mow lawns and also water plants.
You can start by offering your services to your neighbors. Ensure you do a great job, as they are more likely to recommend you to others when you do a great job.
If attracting clients proves difficult; then, use social media to get clients or make posters & flyers. Just spread the word!
Help people take down Christmas trees.
Christmas is one of the best times of the year. Many people find putting up and decorating their Christmas trees fun. However, the same cannot be said for taking down Christmas trees. A lot of people find this task stressful.
You, however, can take advantage of this situation. You can create flyers that show that you will help people take down their Christmas trees for a particular amount of money.
While this might be a seasonal job, you will make a good amount of money if you find customers.
Work at a floral shop
Who does not love the way flowers look and smell? You can get a job at a floral shop and help arrange or deliver flowers. If you love taking care of plants & flowers, I think you'll find a problem in this job.
While making money, you can learn how to create gorgeous bouquets & wreaths using different plants & flowers.
Sell your handmade crafts.
If you have a knack for making beautiful handmade crafts, don't just make them but sell them. You can sell your crafts on websites like Etsy. Even if you do not know how to make handmade crafts, many Youtube tutorials can teach you how to.
You can start small, but this business can be scaled to something big. For instance, you can create a business website or blog where you can promote & sell your products. This is very effective if you want to get many clients.
Become a receptionist
You can become a receptionist if you have great communication skills and great time management.
You can apply to be a receptionist at salons, spas, or even bowling alleys. Or, search on job boards for reception jobs that suit your preferences.
Become an influencer
Social media platforms have created more than a means of communication. It has also provided a way for people to make money. Many brands use influencers as a way to market their products. Teen influencers like Charli D'AmelioD'Amelio have made millions from being influencers. 
As great as this sounds, you will not achieve their level of success overnight.
You can become an influencer if you have a large following. To become an influencer, start by creating a unique niche for yourself. You also must be consistent and put in just the right amount of work. This means posting engaging content regularly & growing your follower base.
Remember! Influencers rely on personal branding to brand themselves on social media… You should do that as well! You should create a digital brand around, and it should be original & authentic. The best way to win followers is to be yourself and share your passion with them.
Give coding lessons
Coding is a very valuable skill in this day and age. You can teach kids how to code if you know how to code. Or, You can teach your classmates too. However, the best way to make money through this is by teaching people online.
There are many platforms wherein you can promote your services and get clients. Moreover, you can create courses and sell them on many platforms like Udemy.
Car rental
Most teens get their first car at 16. If you have a car, you can rent it out when you do not have to use it, probably at weekends. You can start by renting out your car to your neighbors. Apps like Turo also provide a platform where you can safely rent out your car.
Sell things you no longer use
A great way to make money as a teen is by selling things you no longer use. You can choose to sell old gadgets or even your old books! You can use websites like Amazon and eBay to sell these items.
How much you would make depends on the value of the things you're selling. However, if you have a lot of stuff that can be reused by others, selling them may generate a decent amount of money.
Become a camp counselor
Being a camp counselor is a great way to make money as a teenager. Apart from the money, you will get to partake in fun activities as well. How awesome is that?
Your responsibility as a camp counselor would be to mentor campers. To become a camp counselor, you can start by applying to any summer camp you attended as a child.
This business may need previous experience or at least basic knowledge of camping.
Become a referee
If you love sports, you can become a referee for a little league team. You will get to have fun and exercise while you make money.
To be a referee, ensure you are familiar with the game rules. However, this may not be enough to be a referee. You might need a high school diploma and obtain specialized training to be qualified.
Sell your clothes
Many of us have clothes we do not wear, either because they no longer fit or we do not have the right occasion to wear them. If your closet is filled with clothes you do not wear, you can sell them on websites like Poshmark.
I know this may not be a stable source of income. However, this may help you make extra cash & save up money for future projects.
Become a social media manager
Many companies have social media pages now. Most of the time, they do not have the time to manage these accounts themselves. You can become a social media manager if you know the latest trends in the social media world and how to manage accounts.
Social media managers take care of many tasks. This includes posting engaging content, interacting with users, identifying trends, and analyzing engagement data. Also, you'll deal with designing digital campaigns to help the company build a community & brand awareness online.
Depending on your expertise, you can make $15-50$ an hour.
Teach a language
If you speak more than one language, you can teach it to other people. It is the goal of many people to be able to speak more than one language. You can start by giving one-on-one lessons to your classmates and neighbors.
Or, you may give online classes to students. Luckily, there are many websites where you can offer your tutoring services and attract clients. If this doesn't seem good enough! Don't forget that you can also advertise your services online and use tools like Zoom and Skype to teach people.
Get a job at an ice cream store.
What other amazing way to make money than being surrounded by delicious ice cream flavors? You can work as a cashier or server in an ice cream store. Working at an ice cream store can be a full-time or part-time job. So, if you're a student, this is a perfect job to make money while studying.
Clean boats
You can only make money cleaning boats if you live in a town or city close to a body of water. The canvas of boats requires cleaning at least once a month. Many boat owners do not have the time to clean their boats themselves. Most are willing to pay other people to do it for them.
Vending machine business
As strange as it seems, you can own your vending machine as a teenager. Although vending machines are a bit pricey, they are a worthwhile investment.
To make money from your vending machine, make sure you put it in place with a lot of traffic. You can decide to put it in your school or other schools in your neighborhood.
Streaming on Twitch
Most parents think of video games as a time-wasting hobby. Do you know you can make money by live streaming and playing games on Twitch? You can make money on Twitch by placing ads on your profile. The more views you get, the more money you make.
If you're a good gamer with a vibe, you can grow your audience quickly! And ask for donations from your fans. This will help you make good money while enjoying your favorite video games.
Become a party host
I know most people see parties as a way to spend money. But are you aware you can make money from parties? People love to have a good time and unwind. You can help them.
To become a party host, look for places you can rent for parties. Then charge a ticket fee for each partygoer.
For instance, if you rent out a place for $100 for a few hours, you can charge a ticket fee of $5 per person. If you charge a ticket fee of $10 and 20 people attend, you can make a profit of $100. If 40 people attend your party, you will make a profit of $100.
Always calculate your expenses properly, so you know how much to price your tickets. It will also let you know the number of people you need in attendance to make a profit.
To get people to attend your parties, spread the word using posters or social media posts. Also, ensure people have a great time at your parties to keep them returning for more.
Rental business
It is not just your car that you can rent out. You can rent out some parts of your house, like the garden. However, you should always make sure you have your parents' permission.
Do you have a great collection of novels or music albums? You can also rent these out for a particular period and price.
Other things you can rent out include your skateboard, roller skates, or even a bike. The amount you charge is completely up to you. However, make sure you charge a fair price.
Website development
If you have coding skills and are not interested in teaching people how to code, you can instead develop websites. You can help small companies create websites. Website developers make an average of $21 per hour.
About 5 billion people use the internet. Due to this reason, many companies create websites to help them reach a wider audience. About 64% of small businesses have a website, and more are looking forward to having their website.
Start a podcast
If starting a blog or Youtube channel does not fascinate you, you can start a podcast. All it takes is some equipment and a niche that interests you. You can discuss your favorite tv show, book, or interesting things that happen to you in your daily life.
To be a podcaster, you must purchase equipment like a microphone and use software like Audacity.
To succeed at podcasting, you must carve out a unique niche.
That's because having a unique niche will help you stand out. Ensure you pick a topic you won't get bored with because you must stay consistent about the topics you discuss.
With time, you will be able to make money with your podcast if you stay consistent and grow your following. You will be able to make money through sponsorships and ads. You can also make money through affiliate marketing. Consider becoming an associate in the Amazon affiliate program.
Become a dasher
Although you have to be at least 18 before you can become a dasher, it is a great way to make money. Dashers make about $15-$20 per hour.
If the word dasher sounds strange to you, let me explain. Doordash is a company that allows people to order food from different restaurants through their phones. As a dasher, you will be responsible for making deliveries. The downside is that Doordash is only available in the US, Canada, and Australia.
You have to have a means of transportation to be a dasher. Your transportation means can be a car, scooter, truck, or bike. You also need to have an Android or iOS phone to download the Doordash app & take orders.
Sign up for task rabbit
Task rabbit is an amazing platform that connects people to odd-job-paying gigs. These jobs may include cleaning, handyman services, yard work, or running errands. However, to use a task rabbit, you have to be 18.
You must also have a smartphone to download the app and pass the identification and background check process.
Transcription services
Many YouTubers and podcasters need their audio converted into transcripts. If you can type fast & have keen ears, consider becoming a Transcriber.
You can sign up for websites like GoTranscript.com that pay $0.60 per video minute. Another option is to contact Youtubers and podcasters and tell them about your transcription services.
Above that, you can find transcription jobs on freelancing websites such as Fiverr & Upwork. This will allow starting your career as a transcriptionist.
Make money by scrapping metal
I am almost certain you did not know you could make money from scrapping metal. When you find scrap metal, you can ask the companies in your neighborhood if they are willing to buy it from you.
You will need a magnet and something to collect the metal into to find scrap metal. A great place to find scrap metal is at demolition and construction sites. Always ensure you have permission before you walk into these properties to search for metal scraps.
Clean windows
Many people clean all the areas of their houses but neglect their windows! Cleaning windows is a job that most do not find fun.
You will need some cleaning products to start cleaning windows. Start by advertising your services in your neighborhood. You can also create posters telling people that you will clean their windows for a fair price.
Sell your designs online
If you're a creative person and have good design skills! Then, consider selling your designs online. Websites like Designhill create a platform where you can sell your designs for t-shirts, custom pillows, and more.
Moreover, you can design logos and sell them to businesses that need a logo for their brand. Or, you can design posters & flyers based on people's needs.
If you are good at design, you can make an average of $17 an hour.
T-shirt business
If you want to learn how to make money for teenagers by being an entrepreneur, one of the best ways you can is by starting your own T-shirt business. However, starting a t-shirt business will require you to have substantial capital. Your capital can be anywhere from $200-$2000.
Advertising at your school is a great way to make money from your t-shirt business. Schools are filled with teams and clubs that may have their special uniforms. You can offer to create t-shirts at a slightly lower rate than their current supplier does.
You can also do the same for other schools in your neighborhood. If you want to sell your t-shirts online, consider using e-commerce platforms like Shopify.
You don't have to limit yourself! Apart from Shopify, you can sell your unique t-shirts on Amazon. Or why not create your own store? If you're interested, you can use Wix to make your own e-commerce shop. Then, start selling your t-shirts.
Lemonade Stand
Having a lemonade stand has to be one of the oldest and most traditional business ideas. But as long as life gives us lemons, we will continue making lemonade!
A cold lemonade drink can quickly make a hot summer day better! You can put up your lemonade stand in your yard. I bet most of your neighbors would not be able to resist.
Gift wrapping services
As surprising as this may seem, you can make money from providing gift wrapping services. Many people do not know how to wrap gifts decently. When the festive season comes around, you can offer to wrap gifts for people.
You can advertise your services to neighbors or make flyers and paste them around your neighborhood. Or, use social media to offer your services and reach potential clients.
You can help people at birthday parties make their gifts look stunning & more precious! You see wrapping gifts for people can be a gift from you to them even if you get paid… It is still great!
Self-publish a book on Amazon
Your creative mind and wild imagination can create a way for you to earn money. If you love to write stories, consider self-publishing a book on Amazon.
Think you are too young to write a book? Well, Bella J. Dark is the world's youngest published author, and she is just five years old!
The thing about self-publishing is that you will handle editing and marketing yourself, but it would be completely worth it. The most successful Amazon self-published authors make up to $10,000 a year.
Make greeting cards
Greeting cards are important for the festive season as well as birthdays. If you are someone that loves making greeting cards, this can become more than a hobby. It can become a business.
You can watch free online tutorials to improve your skills further.
You can sell your greeting cards on platforms like Amazon's Handmade or offline to your neighbors, friends, and family.
If you want to be successful, you have to make a great business plan. You must also show people what distinguishes you from the other card makers.
Become a party entertainer
Parties are a place to have fun, and people always need entertainment. If you are a magician, can dance, or have great juggling skills, you can consider becoming a party entertainer. A great niche is being a party entertainer for kid parties.
After all, it would be great to put smiles on their little faces while making some on the side!
Portrait artist
You can draw portraits of people and, you are very good at drawing! Most people find drawings of themselves even more flattering than photos.
You can create a service that creates portraits of people as gifts. You can also create and sell fan art of celebrities and popular cartoons.
The most effective way to clients is through social media. For example, you can post your artworks & portraits online & sell them. Or, you may offer drawing people as a service & reach out to potential clients.
I want to add how much you would earn from this! But as you know, it is hard to price art. Some even believe that art is priceless!
Decorating services
Do you have the ability to make places aesthetically pleasing? You can become a decorator. For example, you can decorate for parties. Another great way to make money is by decorating houses during the festive seasons.
Or, you might want to decorate during Christmas or Halloween. Whatever you decide!
Leaf removal service
Like snow removal, many dread removing leaves from their yard during fall. You can offer to rake the yards of your neighbors or family members for a price.
Sale of gift hampers
Gift hampers are extremely popular during the festive season. You can sell it to your friends and neighbors. Put together the most amazing items to make a gift hamper and sell them.
You can also sell your gift hampers online. Making custom gift hampers for different individuals is a great way to make yourself stand out.
Conclusion
Now that you have discovered how to make money for teenagers, you can pick one or more of these ideas to make money.
While these ideas will not make you a millionaire overnight, they will put you on the path to financial independence.
Written by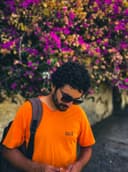 Hamid NOUASRIA
March 4, 2023