Known as REITS, Real Estate Investment Trusts offer great high-income jobs for well-versed individuals. This blog post is going to thoroughly slice and dice the five best-paying jobs in real estate investment trusts.
Moreover, we're going to analyze why these groups were formed in the first place, how they work, and how you and anyone else can invest in them.
After that, we will extensively talk about the best-paying jobs in real estate investment trusts. But in brief, the best-paying jobs in REITs require a little bit more than a college degree. In fact, there are two essential factors to be qualified.
At number one comes financial experience and cultivation. You can learn a lot about finance and real estate in college, however, a few years of real-world experience will teach you ten times what school taught you. So if you are a new graduate, be prepared for your new journey!
Second to financial experience and sophistication, communication and the ability to close comes second.
Closers in all sectors make good cash. So, being financially sophisticated & great at closing deals will not certainly open up opportunities for greater jobs and growth room.
More than a thousand real estate investment trust firms are in the United States. 225 of them are publicly traded. Still, it is not quite simple to qualify as one. A firm should meet a variety of criteria to become a real estate investment trust company. Some but not all of these criteria are:
Invest more than 75% of their total asset in real estate or U.S Treasuries
Never allow more than 49% of its shares held by less than 5 individuals
Pay 90% of its revenue to shareholders and investors
What are real estate investment trusts?
Real Estate Investment Trusts are companies that were formed to make it easier for individuals to invest in the real estate market. In the past, a lot of money was required to invest in real estate assets. Only wealthy capitalists could invest or co-invest back then, and no space was left for the middle or lower class. To avoid this monopoly, Congress formed the real estate investment trusts in 1960.
The companies' system is basic. They pile investors' money together and invest it in real estate cash-cows. Investors can be anyone with relatively small or gigantic capital (as long as five investors hold less than 49% of the shares). And the cash-cow can be a residential or a business building, a social facility, or even a mortgage.
The companies' investment comes in the form of ownership (buying a real estate asset) or financing the asset. And they make a profit by leasing the properties and collecting the rent, or by receiving a profit on investments.
The companies provide investors with an annual ROI, and they come in the form of dividends. They are required by law to pay investors and shareholders +90% of their taxable income. In return, the state frees the firms from paying any other taxes!
This is pretty beneficial for firms & investors alike: investors will receive a lofty ROI & the companies can draw more capital to invest.
Risks & returns of real estate investment trusts
Before we talk about risks and benefits, you should first know that there are two types of real estate investment trusts, and each one has its own pros and cons. Relying on these pros and cons, you can clear your head and decide which type (and which firm inside a type) to invest in. So let's see more about that.
The first type is called Equity Real Estate Investment Trusts. Companies in this type own and operate real estate investments, and they have their tenants who pay rents. They mainly invest in things like malls, hospitals, hotels, residential buildings, and restaurants...
The second type is called Mortgage Real Estate Investment Trusts. These companies invest, as the name suggests, in loans and mortgages. They make a return when land or property owners pay interest on their debts.
So, the first question you should ask yourself when you want to invest is: would you rather invest in loans and mortgages or real estate assets.
After answering that question, look for some companies that serve in that sector and have a pretty fine prominence. lastly, evaluate and assess their growth & risk index based on their history and assets.
Rely not on the dividends yield they pay you alone because a firm can pay you +10% or higher dividends but its stock is super unstable and risky.
So, if the stock drops, it will take your capital down with it. And vice-versa; a company may offer only a 3% dividend, but its stock is climbing faster and so is your investment in it. Be cautious, but don't hesitate!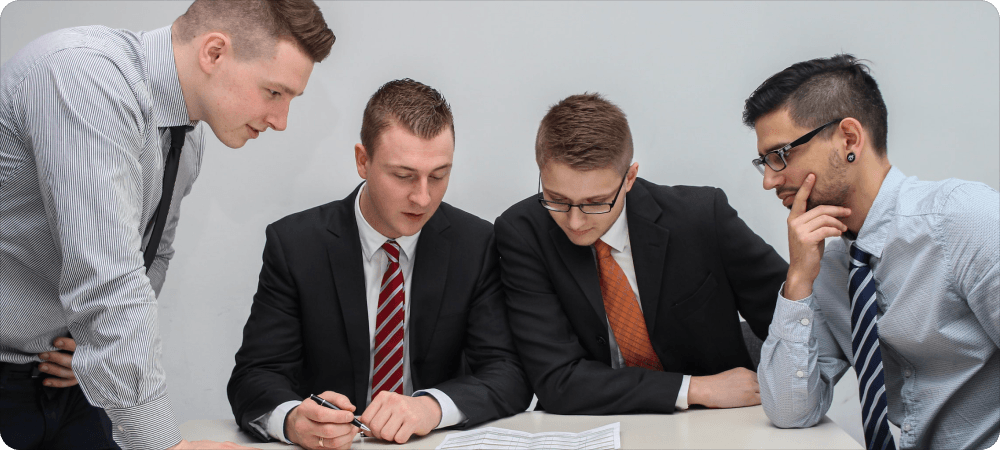 These are the best paying jobs in real estate investment trusts
REITs are simple companies that operate with a simple formula. The formula offers different positions for different profiles. Some of these jobs are very common such as HR and IT departments, while some others can be a little unfamiliar and only exist in REIT firms.
In this part, we will be focusing only on the best-paying jobs in real estate investment trusts. But don't get this wrong! The purpose of this section is not to sort jobs based on salaries. Instead, it is to shed light on the best-paying jobs in REIT firms. So here is our list:
Acquisition
The acquisition team is responsible for finding investment opportunities. These opportunities can be traditional real estate assets or creative ideas that can become real businesses.
The acquisition department employees are highly skilled individuals with concrete experience in the finance and real estate arena. And most of the time they are backed by an elite college degree.
Acquisition team members are also great closers. What's the point of hunting for an opportunity if you can't make a deal out of it? So, becoming a finance expert, a closer, and a hunter at the same time is a lot of hard work. And hardworking individuals get paid better than most people, don't they?
This explains the reason why the acquisition department offers some of the best-paying jobs in real estate investment trusts. Acquisition team members earn around $60,000. More than that, they could be promoted to real estate associates. Want to know about the figures? Keep reading.
Associate
There's more than one way to become a real estate associate. One of which is the aforementioned role.
An associate is essentially a sales agent. He oversees negotiations a buyer and a property owner take.
He is also accountable for estimating the prices of assets and suggesting house improvements to raise the prices. Moreover, he is in charge of landing new customers and seducing them to pay for the property.
Associates earn for their REITs by convincing owners to sell for less than what buyers offer, or by convincing buyers to pay more than what owners ask for.
Again, this requires top-notch mental sharpness, monetary problem-solving abilities, in addition to communication and negotiation efficiency.
Associates make around $80,000. And they get tons of bonuses on closing deals which can take their salary up to +$100,000. And again, a great associate can be promoted to become an Asset Manager or a Property Manager.
Property manager
Property managers look after properties and hold responsibility for all the operations that come with them. They are responsible for leasing, collecting the rent, and budgeting property maintenance.
It may not seem like a complicated collection of tasks, but the challenge is to accomplish these tasks in a systematic and fast way and avoid any waste of time or money.
An average property manager's salary is somewhere between $60,000 and $120,000, depending on the firm you work for. But on average, the role is one of the best paying jobs in real estate investment trusts.
Asset manager
Asset management is a sensitive job. An individual in this role is responsible for the governance and the realization of the values of properties that his firm owns or runs.
Tasks of an asset manager include evaluation, maintenance, and development, in addition to the disposing of assets in the most cost-effective manner.
Asset managers work additional hours and do endless piles of homework. They absolutely work harder and bear more than what associates for instance can bear. And who bears more, gets paid more. That's why managers make something around $200,000 a year.
Upon other pros, this job offers great prosperity opportunities. Well-rounded managers are likely to make great vice presidents or even start their own firms. Although the latter goal might be out of reach for the majority, many REIT firms were formed by ex-managers.
Vice Président
Vice Presidents or VPs have tens of responsibilities. They oversee fund accounting and operations of REITs, analyze fund documents and sign them, mentor employees and spot talents, design and execute business models, and a lot more.
Vice presidents need at least 8 years of experience in related jobs such as management. A degree is a plus but an undergraduate diploma is a must. Many VP's become millionaires in less than ten years. Not thanks to their salaries only, but thanks to the coaching opportunities and public speaking events they get invited to.
An average VP salary starts around $160,000 and can go up to +$240,000 which makes it at the top of the best paying jobs in real estate investment trusts to ever exist.
The aforementioned figures are an estimation of average salaries based on online trusted resources. Many firms offer their employees greater salaries, and many offer less.
If you are a new candidate for such a status, do not expect a very high salary. Bid on your skills and hard work instead of instant cash. Be Harvey Specter in your firm, and everyone will offer you their money.
Real estate broker
Working as a real estate broker is one of the best-paying jobs in real estate investment trusts! This role requires good negotiation skills and in-depth knowledge of the real estate sector.
Real estate brokers have a wide range of roles and responsibilities. For instance, licensed brokers deal with real estate transactions. They also help clients either buy or sell their properties. However, the key responsibility of a broker is to ensure that every real estate transaction is legally legit.
In other words, real estate brokers deal with the paperwork and legal side that underlie real estate transactions.
As a broker, you can work independently and have your own office where you meet clients directly. On the other hand, you can work with other real estate agents in your sector. However, it's important to note that being a real estate broker is different from being an agent.
To qualify as a broker, you'll need to acquire a license by passing a standard qualification exam. Still, to back up your skills, you should have a decent amount of experience or a degree.
Depending on what state you operate in, your salary may vary. On average, real estate brokers make around $59,720.00 a year. But, depending on your expertise & skills, this number can go higher.
Property developer
Property developers are responsible for constructing and developing properties. They're the ones who plan and manage the construction process according to the contract standards. Therefore, as a property developer, you should have expertise in construction management, following contract standards, and good planning skills.
Above that, as a property developer, your role includes identifying properties, lands and other real estate assets. Then, you take charge of developing these assets into new properties.
Still, in REITs, property developers focus in identifying & purchasing existing properties. Then, they upgrade them to increase their value.
To work as a property developer, you'll need a degree in construction management. Plus, you should have experience in managing & constructing projects.
Working as a property developer is a very lucrative career. For instance, Your salary can reach an average of $91,158 annually.
A REIT analyst
REIT analysts are responsible for helping the company make good decisions. In other words, they study the market, identify opportunities, and eliminate risks. This helps the company inform the right decisions.
moreover, analysts help in other areas like marketing, financing, acquiring, and disposing of properties. However, their main role lies in analyzing investments & business deals…To determine if they align with the company's standards and do not pose critical financial risks.
Therefore, you should have good research & analytical skills. That's because a huge part of this job is about conducting market-based studies & analyzing a great amount of data.
To qualify as a REIT analyst, you'll need a specialized degree in business management with a focus on investment analysis. Again! Having an experience in this area is also a big plus!
Analysts' salaries vary depending on which state they operate in. However, they approximately earn between 80.000$ and 125.000$.
Relations consultant
If you're looking for a fulfilling career path, then this job is a great fit for you! This is why it made it to our list of the best-paying jobs in real estate investment trusts.
Relations consultants mediate the communication between the company and potential clients & investors. In other words, their job is about networking and attracting potential investors & projects.
Moreover, relations consultants organize team meetings, design investment reports, and interact with stockholders.
To become a relations consultant, you need a bachelor's degree in human resources management. Above that, having a work experience in human resources can be necessary sometimes.
On average, relations consultants make $77.326 per year. However, salaries may differ depending on the skills & experience a candidate has.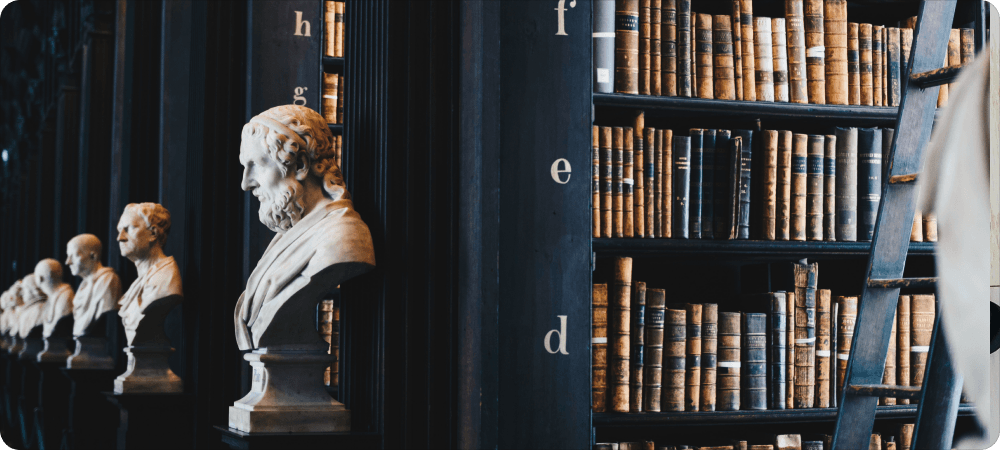 Real estate attorney
REITs Attorneys have a significant role. That's because they serve as mediators between buyers, sellers, and the company. They also offer legal advice to both buyers and sellers. This ensures that all parties adhere to the legal terms for each real estate transaction and helps to avoid disagreements.
Mainly, They deal with resolving various issues related to real estate transactions and ownership. This could involve legal disputes, transfers, paperwork, or other legal concerns with property assets.
Also, Attorneys are in charge of representing a variety of parties, including equity investors, landlords, developers, lenders, etc.
Working as an attorney requires a law degree with a specialty in real estate & contract law.
The income range for real estate attorneys varies based on the sort of transaction you concentrate on. The average pay for this type of job is between $125.000 and $185.000.
Accountant
Accountants play a critical role when it comes to the financial area of REITs. They are in charge of examining and combining financial statements, as well as ensuring that the company is in solid financial position.
Additionally, accountants manage all financial aspects & tasks. This includes gathering organizing, and reporting financial data. Above that, they assess the financial situation of the company & help inform wise financial decisions.
Therefore, to become a REIT accountant, you need to have expertise in finance and accounting. As for qualifications, working as accountant requires a university degree in this specialty.
REIT accountants can enjoy a competitive salary ranging from $75.000 to 125.000$
Written by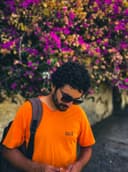 Hamid NOUASRIA
March 12, 2023