Real Estate Investment Trusts, or REITs, offer high-income jobs for well-versed individuals. In this article, we're going to take a look at the best paying jobs in real estate investment trusts, why these groups were formed in the first place, and how they work.
To start things off, let's refer to the fact that there are 206 real estate investment trusts in the US. These REITs, unsurprisingly, contribute in some way to 3.2 million jobs in the country.
But even with that number of REITs in the United States, forming and growing one isn't really an easy pursuit! A set of criteria must be met to form a certified REIT company. These include: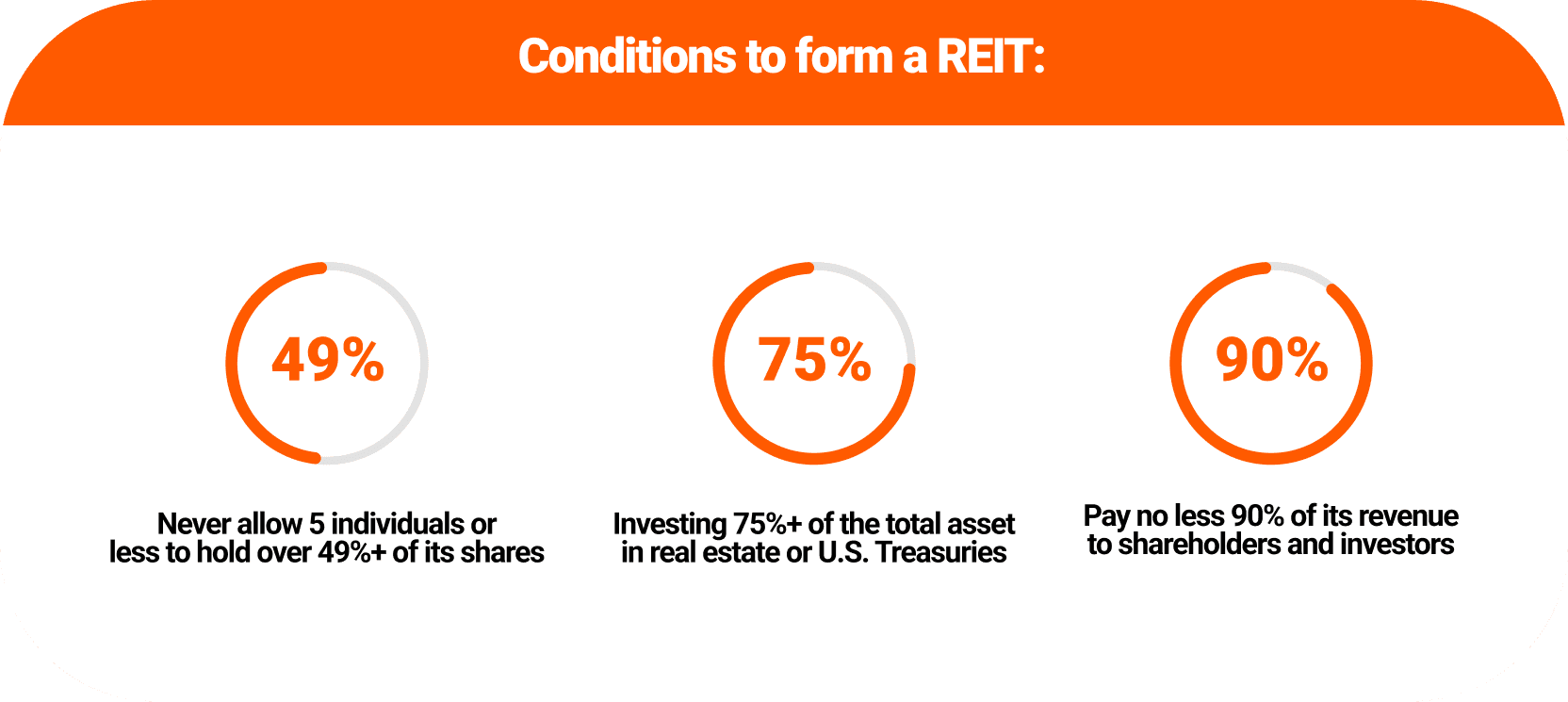 Real estate investment trusts - Definition
What are REITs?
REITs were formed to make it easier for individuals from all social classes to invest in the real estate market. They are basically investment companies that rely on crowdfunding to invest in real estate projects, then pay the contributors annual dividends based on their investment.
In the past, investing in real estate assets was expensive and time-consuming. The middle and lower-class citizens had no share in the market, while the wealthy and deep-pocketed investors would own it all!
In 1960, Congress realized that this system would lead to the decadence of the middle class. That's to say, the rich people would get richer, while the middle and lower class would sink lower and lower. Congress, then, started taking measures to stop and avoid this monopoly. And that's how real estate investment trusts were formed!
How do REITs work?
REITs are straightforward & operate with a simple formula. They employ real estate "investing experts" to spot good real estate investment opportunities; thus offering a stable income for investors and shareholders.
The shareholders/investors can be anyone with any capital as long as five investors always hold less than 49% of the shares.
The raised funds get invested in selected real estate assets and projects. These projects and assets can be a residential or business building, a social facility, or even a mortgage.
The investment can come in the form of ownership (buying a real estate asset) or financing the asset. REITs, then, make a profit by leasing the properties and collecting the rent, or by selling them for higher prices.
REITs provide the shareholders with an annual Return on Investment (ROI) in the form of dividends. They are required by the law to pay investors and shareholders +90% of their taxable income. In return, the state exempts the firms from paying any other taxes!
This is pretty beneficial for the REIT firms & investors alike: investors would receive generous ROI & the companies can draw more capital to re-invest. This formula makes this form of real estate investment quite beneficial, with very low risks for almost anyone!
12 best paying jobs in real estate investment trusts
Whether it be a six-figure job or a building block toward your preferred career choice, real estate investment trusts offer several high paying jobs.
We researched all the different types of jobs on your behalf and listed the 12 best paying jobs in real estate investment trusts: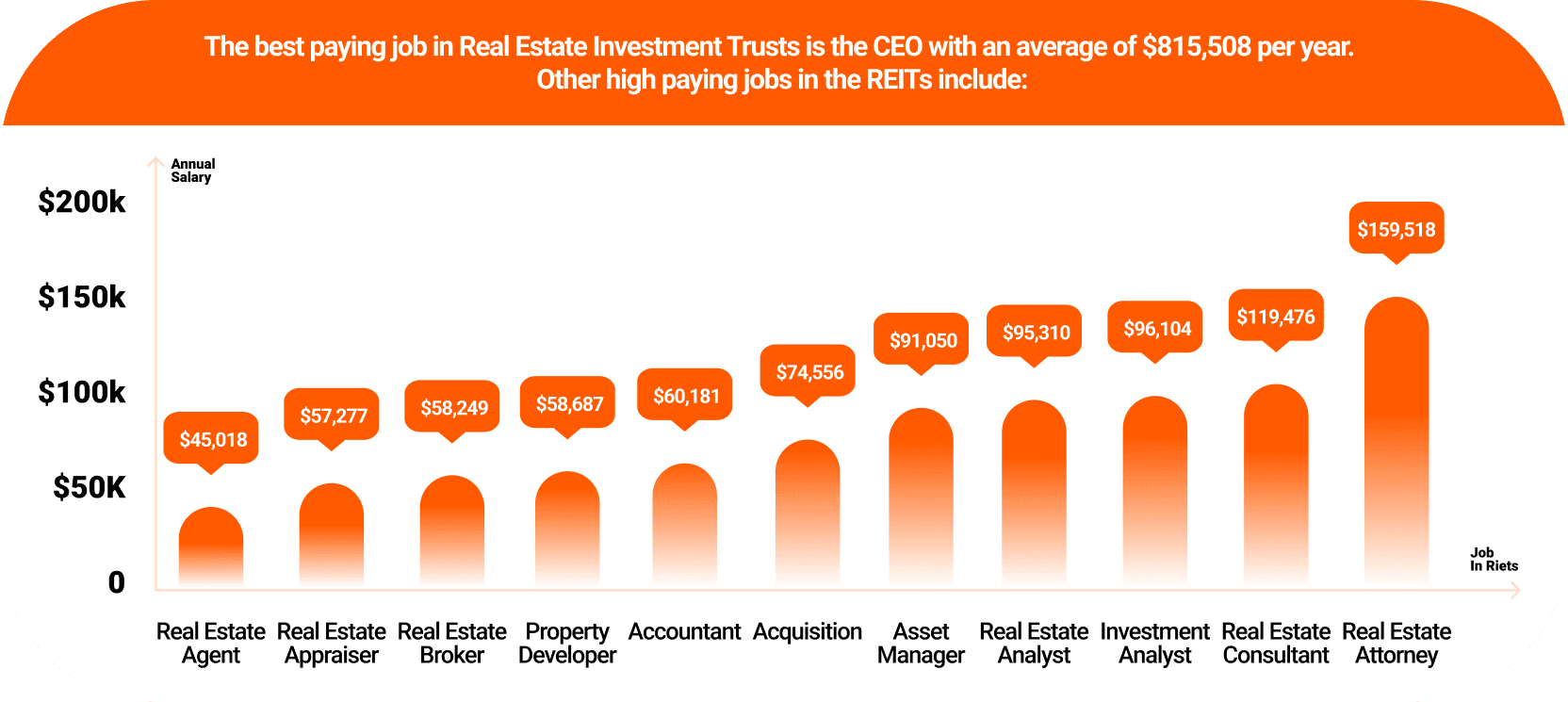 CEO
CEOs go by many names, like: chief executive officer, chief administrative officer, central executive officer, chief executive, and managing director. They are the elected professionals responsible for the day-to-day management of a REIT company.
REIT CEOs are the highest-ranking superior on the senior level of management. These CEOs direct agendas, delegate and assign tasks to different teams. They also strategize and meet with board members to discuss the past, present, and future operations of the company.
In collaboration with the chief financial officer (CFO), CEOs oversee the budget and sign off on financial plans and strategies. They also come up with practical solutions to unforeseen issues that may arise, like harsh economic conditions, legal disputes, or anything in between.
The minimum requirement to become a CEO is a bachelor's degree in any field related to the company's operations. In this case, the degree could be in real estate, business management, or any other commerce field.
This is the highest-paying job in real estate investment trusts, and CEOs are generously rewarded for their duties. These professionals earn an average of $393 per hour ($816,508 per year) in the US.
Real estate attorney
Real estate attorneys, or real estate lawyers, are the professionals that handle all the legal aspects of real estate transactions. They play a significant role in the legal aspect of real estate as they serve as mediators between buyers, sellers, and the REIT company, and also oversee the legal aspect of the REIT's commercial properties.
The attorneys possess extensive and in-depth knowledge of real estate laws. They use this knowledge to offer legal advice to buyers and sellers. Their main goal is to ensure that all parties involved adhere to the legal terms during each real estate transaction.
This also helps to avoid disagreements and misunderstandings that could escalate to more severe issues, like lawsuits and disputes.
Attorneys' primary responsibility is resolving real estate transactions and ownership issues. This could involve legal disputes, transfers, paperwork, or other legal concerns with property assets.
Additionally, attorneys are in charge of representing a variety of parties, including equity investors, landlords, developers, lenders, etc.
Working as an attorney requires a law degree with a specialty in real estate & contract law.
Real estate attorney is one of the top paying jobs in real estate. The income range for real estate attorneys varies based on the sort of transaction you concentrate on. The average pay for this type of job is $77 per hour ($159,518 per year) making it one of the best paying jobs in real estate investment trusts in USA.
Relations consultant
Relations consultants mediate the communication between all stakeholders of a REIT. The stakeholders include the company, potential clients, and potential investors.
In other words, relation consultants' day-to-day duties include networking and meeting up with prospective investors. That's to say, they need to attract investors and spot new projects.
Moreover, relations consultants oversee team meetings and interact with stakeholders. And since this grants them access to a variety of aspects of the investment process, the consultants are in charge of designing investment reports.
This particular job is fulfilling in terms of income and challenges alike! That's why we chose to add it to our list of the best paying jobs in real estate investment trusts.
However, there is a criterion that you need to adhere to if you plan on becoming a relations consultant. You need a bachelor's degree in human resources management or communication.
Above that, work experience in human resources and a background in customer service would increase your chances of landing a relations consulting role.
On average, relations consultants make $57 per hour ($119,476 per year). However, salaries may differ depending on your level of skills and experience.
Investment Analyst
Investment analysts are the masterminds behind critical investment decisions. They advise and guide companies and individuals toward lucrative investment opportunities, be it in rental, ownership, or commercial properties.
These professionals collect data by conducting extensive research about stocks, bonds, and other assets. They, simultaneously, work closely with portfolio developers to come up with the best strategies for their REITs.
They inform their clients about potential investments after conducting thorough market research. In some cases, the analysts may be required to get permission before buying and selling shares and/or assets.
However, many clients choose to give their investment analysts a proxy to do as they wish, as long as they see a profit at the end of the day!
To become an investment analyst working for a real estate investment trust, you need a bachelor's degree. This degree can be in any related field, from finance to economics. Gaining some experience in other positions could also put you a step ahead of fellow job applicants.
Investment analysts in the U.S. need to be certified. The most popular certification is Chartered Financial Analyst. The process of becoming a CFA includes a total of three exams, but it is accepted in many financial positions!
Certified investment analysts in the US earn an average of $46 per hour ($96,104 per year). Furthermore, some professionals earn an additional commission on the investments they scout for their clients.
Real estate analyst
Real estate analysts are professionals that conduct research on the economic climate and real estate markets before offering financial and investment advice to companies.
They analyze the financial- and real estate markets to collect data on investment and acquisition opportunities in both: residential and commercial real estate.
Basically, when a company or individual wants to buy an asset, but they are unsure about it, they would consult with a real estate analyst who will advise them about the best decision.
The markets that these professionals analyze can include local, state, national, regional, and even international real estate markets. Thus, they can provide advice to companies about local and international assets.
With the information that they collect, they create reports with enough motivation for a company or individual to decide whether they want to invest in the real estate asset or not.
This could include an appreciation outlook, potentially available assets in the future, and estimated future economic circumstances and conditions.
To become a real estate analyst, you would need a bachelor's or graduate degree in a related field, like business administration or business. It's also vital that you have previous work experience in a similar position, like a consultant or a business case developer.
In addition to the educational requirements and experience, you need various skills. Some of these include critical thinking, problem-solving, decision-making, and negotiation skills.
If you meet the minimum requirements, you could be looking at an average salary of $46 per hour ($95,310 per year).
Asset manager
Asset management, and everything that goes with, it is a sensitive endeavor! An individual in this role is responsible for the governance of a REIT's portfolio & the realization of the values of properties that his firm owns or runs.
Some of the regular tasks that asset managers handle daily include evaluation, maintenance, and development. They also have to find ways to dispose of a client's assets in the most cost-effective manner.
Asset managers work longer hours than other professionals in real estate investment trusts, and they handle endless piles of homework. In addition to this, they hold a huge responsibility.
With the long hours and bigger responsibility comes a significant benefit in the form of a fairly high salary. Asset managers can expect to earn somewhere in the area of $44 per hour ($91,050 per year), which is the average wage for this profession in the U.S.
Upon other pros, this job offers great prosperity opportunities. Well-rounded managers are likely to be promoted to make great REIT vice presidents. Some individuals may even decide to start their own firms.
To even make you more excited about this job position, we'd love to confirm that many CEOs and REIT firm owners were asset managers at some point in their past.
Acquisition analyst
Acquisition analysts' job is quite similar to that of real estate and investment analysts. However, acquisition amalysts are more active and invested in the research and report area of new acquisition opportunities.
While investment analysts research markets and economic conditions, these professionals keep a close eye on competitors and their investments. They are always looking for the best investments and pitfalls of other REITs, and when they find them, they work with the company's management team to acquire and take over those opportunities.
Some real estate investment trusts may form an acquisition team. The team would consist of acquisition analysts and an acquisition manager. The team is then responsible for finding investment opportunities, whether they are traditional real estate assets or creative ideas that can become real businesses through the REIT's funding.
The acquisition department employees are highly skilled individuals with concrete experience in the finance and real estate arena. And most of the time, they are backed by an elite college degree!
Acquisition team members are also great closers! What's the point of hunting for an opportunity if you can't bring it home?
So, becoming a finance expert, a closer, and a hunter at the same time definitely requires a lot of hard work. And hardworking individuals get paid reasonable salaries, don't they?
Acquisition team members earn around $36 per hour ($74,556 per year). When this generous salary isn't enough for these professionals, they have the opportunity to get promoted to higher positions. One of these positions is real estate associate.
Accountant
Accountants play a critical role when it comes to the financial side of any company, and this is no different for REITs. The accountants in REITs are responsible for saving, arranging, and categorizing all financial records.
They are in charge of examining and combining financial statements, as well as ensuring that the company is in a solid financial position. They conduct regular financial audits to ensure that the finances are managed correctly and that the budget is met each term/quarter.
Additionally, accountants manage all financial aspects and tasks. This includes gathering, organizing, and reporting financial data. They need to ensure that records are kept of each and every transaction and that they meet all laws and regulations.
Above that, they assess the financial situation of the company and help the management team to make wise financial decisions.
Therefore, to become a REIT accountant, you need to have expertise in finance and accounting. As for qualifications, working as an accountant requires a university degree in accounting, particularly.
For the amount of pressure that these professionals handle, accountants, in general, can enjoy a competitive salary averaging $29 per hour ($60,181 per year).
Property developer
Property developers, or real estate developers, are responsible for constructing and developing properties. Their duties include planning and managing the construction process according to the contract standards.
They oversee the purchasing of land that they intend to develop. After this, they commence with the planning phase, which includes meeting with architects and familiarizing themselves with all the laws and regulations.
They oversee the construction workers throughout the construction process and conduct quality checks afterward. Some property developers may oversee the upgrading of existing buildings that the REIT chooses to purchase and resell after increasing their value.
The duties of property developers can stretch from simple tasks like identifying properties to taking charge of the entire developmental process. Thus, these professionals work in one of the highest paying jobs in real estate investment trusts.
Becoming a property developer isn't easy because you will need many skills, including planning, communication, and leadership skills.
In addition to the skills, you'll also need expertise in construction management and following contract standards. However, the most essential requirements are a degree in construction management and experience in managing construction projects.
Property developers earn an average of $28 per hour ($58,687 per year).
Real estate broker
Real estate brokers' duties are similar to those of real estate agents, but the formers require more training to become qualified and certified. The main difference between the two is that brokers can work independently, while agents need to work under a brokerage!
Real estate brokers have a wide range of roles and responsibilities. For instance, licensed brokers deal with real estate transactions. They also help clients either buy or sell their properties by acting as a middleman or contact person.
This role requires good negotiation skills and in-depth knowledge of the real estate sector. To qualify for a real estate broker position, you'll need to acquire a license by passing a standard qualification exam. Still, to back up your skills, you should possess a decent amount of experience or a degree.
Some brokers choose to work for a brokerage, while others rather remain independent.
De factor, many real estate brokers end up opening their own brokerage, which means they themselves create job opportunities and employ real estate agents to work for them.
Depending on what state you operate in, your salary may vary. On average, real estate brokers make around $28 per hour ($58,249 per year). But, depending on expertise and skills, this number can go much higher.
Real estate appraiser
Real estate appraisers are responsible for the appraisal and valuation of real estate assets. They are especially called upon when an asset is being sold and a change of ownership is due.
They use their knowledge of real estate markets to view and inspect assets and determine their market value. They take a lot of factors into account before coming up with the final value, like the asset's area, physical conditions, amenities, safety, health and legal aspects, taxes, and comparable homes!
This job is challenging as the agents must remain unbiased and objective during their valuation. That's because the price they determine is most probably what the property will be sold for.
Appraisers can work with empty land plots, commercial buildings, just the same as with residential assets.
To become a real estate appraiser, you must complete training under a supervisor. You would need at least 1,000 hours of practical training before being able to register for the Licensed Residential Exam.
There isn't a specific degree that you need to become an appraiser, but an associate's or bachelor's degree should be sufficient!
When you meet all the educational requirements, and you have completed training to become a licensed appraiser, you could be looking at an average salary of $28 per hour ($57,277 per year).
Real estate agent
Real estate agents, or realtors, are defined as professionals who trade in real estate properties. Real estate, in this sense, includes residential and commercial buildings and land.
Realtors do not need to use their own money to conduct the real estate trading process. Instead, they can represent their clients, who are the REITs & property owners in our case, during the buy-and-sell transaction process; thus making a profit by ensuring that it is transparent, fair, and legal.
Some basic tasks an agent would handle on behalf of their clients may include being the contact person and having the sales agreement drawn up.
Realtors meet up with clients who want to buy or rent out their assets. Then, they create a listing to attract potential buyers or renters or the REIT they work for.
When someone the REIT decides to buy or rent the property, the realtors would meet with the property owners to discuss a change of ownership or the rental agreement.
Real estate agents are also available to help individuals, companies, and families that are looking to buy or rent a specific property. They give the agent their list of demands, who then searches for a listing that meets their requirements.
To become a real estate agent, and earn an average of $22 per hour ($45,018 per year), you would need a high school diploma, which is sufficient to get you into training. Completing practical training and writing a real estate exam is the minimum requirement to become a licensed real estate agent.
Risks & returns of real estate investment trusts
Before we talk about risks and benefits, you should know about the main types of real estate investment trusts: Equity REITs and Mortgage REITs.
Equity Real Estate Investment Trusts are called this way because the companies in these REITs own and operate real estate investments. They mainly invest in buildings and establishments like malls, hospitals, hotels, residential buildings, and restaurants. Their returns and profits come from the tenants who pay to rent these buildings.
The second type is called Mortgage Real Estate Investment Trusts because the companies invest in loans and mortgages as the name suggests. Their ROI comes from land property owners who pay interest on their debts.
Anyway, when you've decided whether you want to invest in loans and mortgages or real estate assets, there are some pros and cons of investing in REITs.
The pros of investing in REITs include that the companies don't need to pay corporate income taxes. Plus, revenue only gets taxed after each shareholder has acquired their portion.
Both types of REITs are good choices to invest in because they provide a steady income.
The cons of investing in REITs are also considerable, unfortunately. Real estate investments have a considerable liquidity risk. There's no guarantee that you'll be able to receive your dividends when the market's volatile and resessing.
Plus, the market risk associated with the current economic conditions can lead to a loss when you end up selling your shares.
Thus, you shouldn't jump for the first opportunity that offers high dividends when the economy is thriving, because the risk could be too high as well.
So, before you spend your entire initial budget on the wrong type of investment, learn more about real estate investment & be cautious enough but don't hesitate and risk losing out!
Essential skills to excel in the highest paying real estate investment trusts jobs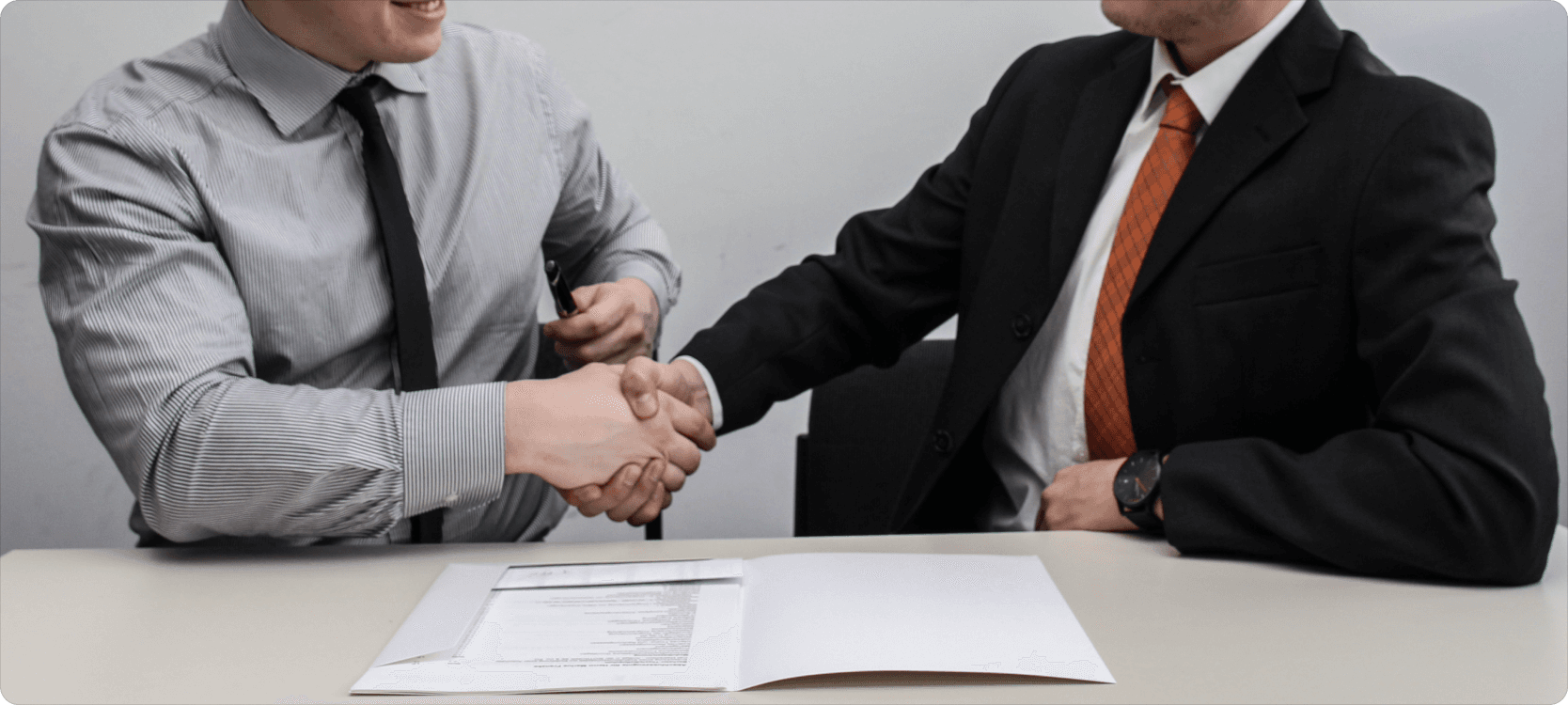 To start off, you should know that working for a REIT comes in many forms. The job descriptions and duties differ based on the career option, and so do the qualifications that you need.
In the best paying jobs in real estate investment trusts, you will be handling sensitive and complicated tasks, for which you will need higher qualifications and more experience than many other good career paths.
Most REIT jobs require a bachelor's degree in finance or any related field. Even with that, most employers would rather hire a master's degree holder.
In rare cases, a high school diploma might be enough to land you a job… But why go small? Go big or go home!
In addition to the educational requirements, you need some pretty sharp skills. Good closing skills, financial analysis, communication, and interpersonal skills are all very important. You also need a knack for real estate if you want to make a success out of your career.
Benefits of working in REIT jobs
Not only do REIT jobs offer high average salaries and commissions, but some other benefits come with the various career choices in this industry.
There are many types of jobs available, so, if you have a background in finances and a passion for real estate, you could be doing what you love every day!
Plus, the work environment is fairly safe because there is a plethora of jobs available in real estate investment trusts. There will always be a need for real estate and investments, which means that you won't have to worry about what the future holds!
REIT jobs also give you access to great deals and real estate assets that you wouldn't have spotted otherwise. When your clients decide that they don't want to invest and you still think it's worth it, you can decide to make your own investment!
The experience that you gain can help you make better choices when you decide to invest. You will learn to spot a bargain, and you'll be able to tell if an asset has appreciation potential.
Lastly, many REIT jobs are satisfying and fulfilling, especially when you help someone make a sound investment! There's a good feeling that comes with helping someone buy a lucrative asset that will make their kids' future brighter.
Final thoughts
There will always be people ready to put their money for work in a REIT. That's why it's qute hard to believe that these companies would stop producing high paying jobs any time soon!
So, amend and update your resume and fill out your LinkedIn profile with sufficient information! Start applying rigorously, and never stop until you land your best paying job in a real estate investment trust!


Written by
I am the CEO and founder of Overmentality. I am a professional business and technical blogs writer and on-page SEO specialist. I hold a degree in Culture Studies and Media Literacy from the English Humanities and Art Department. And I am interested in Digital Marketing, Business, Entrepreneurship, Leadership, and pets of course!
You can reach me via email hair: hamiid@overmentality.com
Or find me on my LinkedIn Profile.