Real estate for investors is one of the most established and widely held asset classes. Most new real estate investors are aware of this. But many novice investors have no idea where or how to begin investing in real estate.
However, when done correctly, real estate investing may be profitable, though not spectacular. It can assist in diversifying your existing investment portfolio while providing an extra income source. And many of the best real estate ventures don't require attending to every tenant's whim.
This article will teach you all you need to know before investing in real estate and how to become a real estate investor. Let's begin!
What is a real estate investor?
A real estate investor is someone who invests money in real estate. You buy and sell properties, manipulate their valuation, collect rents, and lobby politicians and government land-use authorities for profit.
Companies and individuals may employ you to manage their property portfolio or advise them on property investment plans.
Types of real estate investments
To become a real estate investor, you need to know the different real estate types and learn how they work. There are different types of real estate investment. So, you need to decide which type you would pursue as a real estate investor.
Before investing in real estate, here are some things you should know about the different real estate types.
Residential real estate
Residential real estate is one of the most popular types of real estate for investors. It includes houses, apartment complexes, townhouses, and vacation homes where an individual or family pays you to dwell. The rental or lease agreement determines the length of their stay.
Residential real estate is usually ongoing, so you will need to invest time and effort. But if you do that, you will certainly make money.
There is more than one type of residential real estate; we will look at a few below.
Flipping and microflipping
Real estate flipping is one of the most active investments you can make. You buy a fixer-upper in severe need of repairs, make repairs, and then sell it. You might make thousands of dollars from the transaction.
Flipping a house is sensitive since you must invest significant amounts of your own money into the house. And there is a potential risk you will discover new issues and lose money.
Microflipping is where you buy homes for less than their future market value and resell them rapidly… usually without extensive modifications. Microflipping is less profitable than traditional flipping but less dangerous and costly.
Long term rental
A long-term rental is when a real estate investor purchases a property to rent it out to renters. This property can range from a multifamily residence with up to four apartments to a modest single-family residence.
As an investor, you profit from these properties by collecting rent from tenants. Or you can sell the property at a profit later. When maintaining a rental property, some investors choose to live on-site. This is known as an owner-occupied multifamily property. However, this is by no means needed.
Holiday lease
Having a holiday lease is similar to owning a long-term rental property. You buy a home, usually in a touristy area. Then you rent it out (generally on a short-term basis) to guests who will only remain for a short time.
Doing this is a significant real estate investment for beginners. However, you or someone working for you will have to supervise the care of the property between guests constantly. This might be a more labor-intensive residential real estate investment. Still, it's a great way to make money during long holidays like summer.
Accessory dwelling units
Accessory dwelling units, also known as ADUs, are additional living accommodations on your property that you rent to a tenant. Typically, it could be a family member. ADUs are commonly found in basements and sheds transformed into compact dwellings.
Operating an ADU is often less expensive than maintaining another complete home. It might be a suitable alternative for individuals seeking to generate passive income from their existing property.
Land
Land property has no structures, pathways, crops, or anything else. Undeveloped land is less expensive to invest in than developed land. However, like other types of real estate, a land investment rises in value with time.
You can collect land loans and use the money to buy land… particularly if you want to develop it by building a structure or turning it into a park.
Most land investors lease their land to farmers for agricultural purposes. Or they seek out areas with future development potentials to sell at a higher value.
REITs
REITs, or real estate investment trusts, are corporations functioning as trusts and managing various real estate investments.
In contrast to many previous types, REITs are considered passive investments. Instead of owning properties, you can invest in a REIT and earn income from the properties managed by the corporation.
Some REITs are publicly traded, and these businesses often specialize in commercial properties such as malls, offices, and hospitals.
So if any individual wants to invest in commercial real estate but doesn't have the funds to invest in a facility. Then a REIT can be an excellent alternative.
Commercial
The majority of commercial properties are office buildings and towers. You could use some of your savings to create a small building with individual offices.
Then you could lease to firms and small business owners who would pay rent to utilize the property.
Multi-year leases are uncommon in commercial real estate. This real estate can stabilize cash flow and protect the owner when rental rates fall. Markets vary, and rental rates may rise.
Industrial
Industrial assets include industrial warehouses, storage units, car washes, and other properties that earn revenue from consumers using the facility.
To boost the owner's ROI, industrial real estate investments can sometimes contain significant fees and service revenue streams… such as installing a vending machine at a cosmetic shop.
Crowdfunding
Crowdfunding is a novel way in which investors gather together to pool their cash to invest on a large scale.
This kind of investing, like REITs, requires significantly less money upfront and is also called passive.
Some internet sites for real estate crowdfunding are open to all investors, but many restrict users to demonstrate a specific income level before contributing.
Why should you invest in real estate?
You may be wondering why real estate for investors is an excellent idea. Here are a few reasons why you should invest in real estate.
Real estate is a valuable tangible asset
Investing in real estate is a great way to make investments because it is a very valuable & tangible asset.
Objects that can be touched and handled are considered "tangible assets." This includes real estate, technology, and machinery.
Real estate is a valuable asset because its market worth is guaranteed to remain stable over time.
Meanwhile, other investing methods, like stocks, risk not being valuable over time as it is subject to market fluctuations.
You have the chance to increase your investment's value
When you invest in real estate, you can choose to increase its value by adding things like a pool. Because of its inherent physical nature, real estate increases its value as it is renovated.
This way, you can charge more when renting or selling it.
Investments in real estate often have a predictable financial flow
The amount of income you'll earn from most investments is difficult to predict. However, you can predict your cash flow in real estate after knowing the rental rate and secured renter.
You may count on that monthly income if you have a renter occupying it.
Keep in mind that annual expenses should include regular servicing and repair funds.
Inflation hedging is a possibility
While inflation can reduce the value of investments, real estate is immune to this inflation because it's continually high in demand. During typical inflation, business expenses tend to rise.
When there is inflation, businesses can either increase pricing or settle for smaller earnings. Real estate does not fluctuate in value over time, making it a reliable inflation hedge.
Also, with real estate, Inflation costs are usually recoverable by charging tenants more.
Real estate investments benefit communities
When you invest in real estate, you help boost the economy and improve communities. You can help improve communities by providing affordable housing because most people cannot afford a house. By providing affordable housing, you will be doing communities a lot of good.
You can also improve communities by purchasing and renovating a few rundown or abandoned houses in the area. You can also renovate a house for free community use.
Investing in real estate gives you the chance to diversify your portfolio
If you are spending money on other investments, investing in real estate is another approach to mitigate the associated risk.
You should spread your investments around to reduce the risk of losing everything with market fluctuations. Investment property is a haven from the volatility of the stock market and other financial markets.
How to invest in real estate For investors
Now that you know how beneficial it is to invest in real estate, you may be wondering how you can start. Below are a few tips for real estate investment for beginners.
Outline your real estate investment goals
It's essential to stop and think about your long-term goals and priorities before plunging headfirst into investing in real estate. Before starting real estate investing, you should consider your long-term professional and financial objectives.
Consider your desired endpoint a few years from now. Afterward, plan the measures you can take to bring you there.
It is impossible to overstate the importance of this process. Investors might benefit from setting and working towards goals since it keeps them motivated.
Select a niche for yourself
Selecting a niche is essential if you plan to start investing in real estate. You can choose to invest in a wide variety of real estate… including commercial properties and real estate investment trusts (REITs).
However, there are varying prices and possible risks associated with each niche. You should pick a niche that works for you in terms of your budget, comfort with risk, and level of expertise.
Everyone is driven and focused by a unique set of factors. Knowing your reason for investing can help you make a better decision. Get started by defining your initial purchase goals.
After that, choose a tactic that complements your newfound understanding.
Learn how to calculate correctly
To invest in real estate efficiently, you must know how to calculate a property's potential for profit correctly. You will need to gain mastery of cash flow calculation and predicting equity potential.
The term "cash flow" refers to an investment property's monetary profit or loss. While mortgage payments are typically the most significant expense associated with rental properties!
They are far from the only one. In addition, there are ongoing costs like utilities and a reserve fund for upgrades or unexpected breakdowns.
One final thing to think about is how much you can make from home by making structural changes. One example is installing a swimming pool or renovating the kitchen.
Invest in REITs (Real Estate Investment Trusts)
When you invest in REITs, you invest in the real estate market without owning any properties. These businesses own commercial properties like malls, office buildings, apartment complexes, and hotels.
Due to their substantial dividend payout, REITs are frequently used as retirement savings vehicles. If you're an investor who doesn't need the dividend income, you can choose to reinvest them.
Are you wondering if investing in REITs is a great way to invest in real estate? Of course, but they are also highly nuanced and intricate.
Real estate investment trusts (REITs) that are traded on public exchanges are the best bet for novice investors. It is, however, worth noting that there are two types of REITs. Some are openly traded on an exchange, like stocks, and those are not.
Non-traded REITs can be challenging to sell, so they may increase the amount of risk you take on. Real estate investment trusts (REITs) that are traded on public exchanges are the best bet for novice investors.
Put up a room in your house for rent
You can test the waters of investing in real estate by renting out a portion of your home. By renting out a part of your home, you can stay in your house and make money off your investment. A significant reduction in housing expenses is possible under such an arrangement.
Renting out a part of the house is an excellent way for seniors to invest in real estate. People in their 20s can also get a roommate if they do not own a house they can rent out a part of.
Investing in real estate might seem intimidating if you don't have much money. However, renting out a room might be more within your reach. It's possible to earn extra money by renting out a spare bedroom.
Consider the idea of house flipping as an investment strategy
The way this works is that you buy a house at a low price that needs a bit of work. Then you fix it up as efficiently and cheaply as possible so that you can turn a profit when you sell it.
Repair costs are hard to predict, which is a significant factor in house flipping. To accurately predict the price of expenses, you should team up with someone who has experience.
You find a contractor skilled in cost estimation or project management and contribute funds or time.
Due to the need to make mortgage payments even if the house is vacant, returns diminish over time. Living in the house while repairs are being made can help mitigate this risk. This could work if the renovations are mainly superficial.
Final thoughts
Real estate investment is a wise financial decision. If you do not know where to begin, we have outlined a few tips above to help you get started.
Written by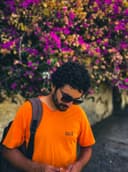 Hamid NOUASRIA
March 14, 2023