It all starts with an idea, they say! Companies like Apple, Slack, and Amazon began as business ideas!
But was the idea enough? Certainly not!
Yet, it's the starting point! But then comes planning, raising funds, executing the plan, and leaning & rocking with it. Be flexible with the project but hard on the vision, as Bezos taught us.
Starting your own business can significantly increase your income and, most importantly, leave more free time. But then again, this comes at a cost!
Hard work is unavoidable in the early years of starting a business. And while the hustle period varies depending on a wide range of factors and may cost us thousands of words to discuss. This article by us will document the best business ideas, whether they are online or offline!
Online VS Offline business ideas
Why start an online business?
We are in the 21st century, an era of technological excellence and advancement. Each day, the amount of time spent on the internet grows exponentially.
By starting an online business, you are not just keeping up with the times! You are putting yourself in a position for continued growth & development.
Working wherever you want is one of the best parts of starting an online business! You would not have to rent an office or a store, per se!
Starting an online business eliminates some of the challenges many offline hustlers face. These challenges include devoting considerable capital to preparing the working space.
Eposnow estimates that starting a winning offline business may cost up to $100,000! Online companies operating in affiliate marketing or drop-shipping do not require capital.
While there are many benefits to starting an online business, everything comes with a few challenges. The internet allows you to reach many more people. However, your business will not grow overnight, nor will you get instant sales.
Effective marketing & advertising strategies are required to achieve your desired results. A solid online presence and brand are essential for your company's success as it attracts more customers and allows regular customer interaction.
All these factors will contribute to generating higher sales!
Seems like a lot? Well, online businesses aren't for everyone. Let's see about an offline one, shall we?
Why start an offline business?
A 9–5 job may have a strict schedule that leaves little to no time for extracurricular activities. Yet,
starting your own business would grant extra time and lead to financial growth and skill development.
When you start your own business, you will be in charge and make all the crucial decisions. However, this comes with a big responsibility, as you must hold yourself accountable for every decision.
Starting an offline business is also great for making money doing what you love. You can create a business inspired by your passion.
Another massive benefit of starting an offline business is the opportunity you have to improve other people's lives. Either through your services or the employment opportunities, your business will provide.
However, you must remember that starting an offline business may have high financial risks. You will need lots of capital. You may not make enough profits in the initial years of starting an offline business.
Contrary to popular belief, starting an offline business can be time-consuming. You are in charge of everything, leaving you many responsibilities to handle.
Because of these challenges, you may think that starting an offline business is not worth the stress, but it is! Once you put in the necessary hard work, you will reap the rewards you desire and the many benefits of starting an offline business.
These are the best business ideas
The following list includes both offline business ideas & online business ideas.
Teaching online
One of the best online business ideas you should try in 2022 is teaching online. Due to the economic recession and the pandemic, more people are beginning to see the benefits of working remotely!
Teaching online is a great way to make money while making a positive impact on the lives of others.
You can teach a lot of different subjects and skills. And there are tons of ways you can do that!
Platforms like Udemy, for instance, also allow you to create and sell courses online.
The best thing about online teaching is its convenience and versatility. You will not need to have a strict schedule, a dress code, or spend hours commuting. Most of the time, you need a laptop and a good internet connection!
The remaining details you will discuss with your client.
While teaching online may not make you incredibly wealthy, it will provide a good source of income. The average hourly pay for an online tutor is around $18.27, which makes it an excellent way to earn money.
Digital Marketing
It is evident daily that the internet is a valuable tool and a must for marketers. You can sell anything online now, be it a product or service! The internet is here to stay and, as such, provides many business opportunities.
Still, businesses may find it challenging to create an outstanding online presence and brand nowadays.
Digital marketing is a highly sought-after skill since many businesses are trying to build a solid online presence and reputation. You can earn between $15 and $30 an hour as a digital marketer. 
If you're good at SEO, content marketing, or social media management, you should consider starting a digital marketing business! Digital marketing is much broader than just this! You can go online and see yourself!
Still, you should keep up with changes in digital marketing tactics and trends. Digital marketing is not constant!
The good thing about digital marketing as a business is that it can help you scale different businesses. You can start a blog, a podcast show, or even become an affiliate marketer!
Freelance content writing/copywriting
No one can deny that freelancing will become increasingly popular in the coming years. You can become a freelance writer if you have a knack for writing and a command of English.
Many businesses will pay you to create blogs, site material, and media releases. Freelance writers can charge between $20-30 an hour but specialize in a particular industry. Some professionals on Upwork charge even up to $150 per hour! SEO is also a bonus.
You can assist customers in understanding their customer's online search habits and help develop a plan.
When it comes to working from home, freelance writing is an excellent option. You may run the business from the convenience of your home and wherever you are.
Build an extensive network and get client recommendations to make freelance writing your primary source of income.
Graphic design
As a graphic designer, you will create eye-catching flyers, ads, banners, and other visual marketing materials.
Large and small companies require attention-grabbing marketing materials, making graphic design a lucrative small business idea. Graphic designers make about $15-$100 per hour, with the average being $25.
You will enjoy a flexible schedule and do not need a professional certificate to become a graphic designer.
Graphic design is an excellent idea for business if you are creative and artistic.
Virtual dating coach
Becoming a virtual dating coach may be ideal if you are good at matchmaking. Many people pay for the services of virtual dating coaches. Virtual dating coaches make an average of $30 per hour.
The dating scene can be brutal for some, and they may be in desperate need of dating advice and guidance. And that's where you come into play.
As a virtual dating coach, you may help singles create compelling dating profiles on dating sites. You will also find potential matches beyond online networks and apps.
Excellent people skills, communication capabilities, and empathy are prerequisites for virtual dating coaches. No training or certification is needed, which is a welcome relief. However, to build your credibility, getting a certificate is a great idea.
Vacation planner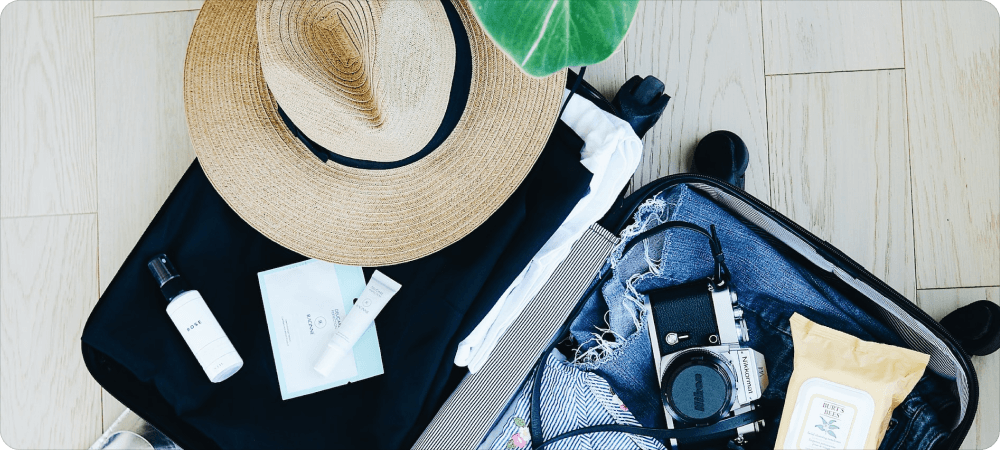 Planning and organizing trips take a toll on most people, myself included. This business idea is an excellent fit if you are great at planning trips and vacations. Vacation planning is very lucrative. Vacation planners typically make between $20 and $40 an hour.
Although traditional travel agencies are becoming less common, there is still a need for people who can organize the best trips. Market your services online with vlogs and blogs, and you'll never run out of clients!
The t-shirt business is worth billions of dollars, making it great for investing. Successful t-shirt business owners can make up to $50 000 per year. 
And the growth potential is enormous. You usually do not need a lot of capital to start a t-shirt business.
This business is perfect for you if you have an excellent eye for design and aesthetically pleasing outfits.
Virtual assistant
A virtual assistant helps with tasks related to running a business. These tasks include composing emails, organizing a client's inbox, data entry, transcription, and travel planning.
Being a virtual assistant may be ideal if you are meticulous and well-organized. You can make good money being a virtual assistant. Virtual assistants typically earn about $6-$20 per hour.
Want to avoid being tethered to a single place or person for most of the day? Think about working as a virtual assistant! It gives you greater control over your schedule.
Audio/video editor
Millions of podcasts and videos are available online for educational and entertainment reasons. Many businesses are beginning to realize how important video and audio content are for establishing a relationship with their customers.
Due to this reason, there is an increase in demand for audio and video editors.
Depending on the project, audio/video editors make approximately $25-$60 per hour.
Advertise your editing services online or join a freelance platform to find clients if you are good at it.
Blogging
A blog is perfect for you if you have fascinating topics you would like to discuss and share with others.
Once you start a blog, you can grow a community of people with similar interests, creating an avenue for getting revenue. Once your blog has a following, you may generate big profits via ads and sponsorships.
The money you make from blogging depends significantly on how much traffic you get. You can make approximately $25,000-$40,000 in your first year of blogging. However, you will only achieve this if you do the necessary work.
Life/career coach
People can pay a certain amount to get the help they need in their careers and personal life. Life coaches make an average of $60 per hour! If you have a knack for balancing your professional and social life, then being a life coach is an excellent business idea.
The average human struggles to create career and life choices. There is nothing wrong with getting a little encouragement and support from others sometimes!
Several certification programs are available if you want to confidently begin your career as a life/career coach.
Web design & development
Web design may be a rewarding career choice for those who enjoy creating the look and feel of a website from the ground up. Learning web design skills without prior experience is possible if you invest time and effort.
Web designers/developers make approximately $20-$40 per hour, making it a fantastic business idea.
Beginner web development courses are a great way to get your feet wet before diving into a more advanced curriculum. Working as a freelance web developer is an excellent fit if you're more focused on the technical aspects of creating websites!
If you've already mastered some coding languages like HTML, CSS, and JavaScript, you're ready to begin your journey as a web developer. In that case, you may start a service that creates visually appealing and intuitive websites for small companies.
That's not to say you can only do that, though!
You can go the extra mile and create a professional-looking website to showcase your portfolio and bring in new prospects!
Virtual support for technical issues
Starting a business providing virtual support is an excellent fit if you are familiar with computers and networks. You can offer tech-related services to companies or as a freelancer.
Or, you may start a profitable virtual technical support business by contacting friends, family, and local companies. You can earn approximately $20-$40 per hour by providing virtual tech support.
Freelancing platforms are a great place to look for freelance tech support jobs if you decide to go in that direction.
SEO consultancy
Business owners often underestimate the importance of SEO for the success of their business. Still, you can begin your SEO consultancy business by teaching business owners about SEO. Teach them how it may help them improve their websites and boost their traffic & conversions.
You can make about $75-$100 per hour as an SEO consultant or specialist.
Dropshipping
When starting an online business dropshipping is the quickest and easiest way to start a business online. Dropshipping platforms allow you to uncover thousands of items from vendors to sell on the internet. As a drop shipper, you can earn anywhere from 20-30% profit from each sale.
A great about dropshipping is that you don't need a high budget to start. In other words, you won't need to spend money on warehouse or production expenses.
All you need is to establish a brand identity and then sell to clients around the globe.
Web theme design
Web developers and theme designers deal with websites in a somewhat different fashion. Being a web theme designer means you'll have to create themes for businesses to utilize on their websites.
So, if you have the skillset, you can design web themes and sell them to business owners. Or you can offer services that include optimizing & fixing websites' themes that need technical improvements.
This business idea is perfect for you if you are creative and have an eye for pleasing aesthetics. You would earn about $30-$40 per hour.
A virtual customer service agent
Working in a support department or office might be rewarding. However, If you like helping others but don't want an office job, consider virtual customer service. Virtual customer service agents make approximately $16 per hour.
You can offer your services to companies & businesses that need to build a relationship with their customers.
Online bakery
Thanks to the internet, you do not have to have a physical store to own a bakery or sell your baked goods.
Starting an online bakery can help you reach a broad audience of potential customers while doing something you enjoy.
The best thing about launching an online bakery is its potential for growth and development. Depending on the number of baked goods you sell, you can make approximately $50,000 a year.
Business consultancy
If you have in-depth business knowledge & expertise! Then, consider starting a business consultancy service where you assist ambitious business owners in running their businesses.
As a business consultant, you can utilize your expertise to help fledgling businesses get off the ground. You can also enable more established enterprises to stay in business and be more successful.
Business consultancy is quite lucrative. You can make approximately $30-$40 per hour. Also, If you narrow your scope to a specific niche of business consulting, you will have a better chance of succeeding.
Create a YouTube channel
You can start a Youtube channel in whatever niche you choose. You can choose to upload educational or entertaining content.
Do you love shopping? You can start a channel dedicated to shopping hauls. You can create baking, fitness, or a celebrity gossip channel.
The great thing about Youtube is that you can create content based on your interests. To start a Youtube channel, you should identify what you would love to create content about. For instance, it is better to create content on something you enjoy.
Be an expert in any area and utilize social media to promote your channel and improve your traffic. Then, you can monetize it and generate revenue when your subscribers and views grow.
A Youtube channel can make approximately $18 per thousand ad views. That means you will make about $5 for a thousand views on your channel.
Cover letter & resume writing
I cannot count the times I have needed help writing a great cover letter. I'm sure I'm not alone in this struggle.
Most people need help writing a great cover letter/resume. So, if you have the skills to write outstanding cover letters and resumes! Why not use this skill to make money while helping others make their dreams come true! Resume/cover letter writers make about $5-$30 per hour.
A good resume and cover letter are crucial in the job application process.
You can advertise your services on freelancing platforms like Fiverr and social media platforms like Instagram. Moreover, you can attract customers by showing off testimonials of people hired using a resume or cover letter you created.
Web development
Working as a freelance web designer might be for you if you are someone who enjoys developing websites.
If you're willing to put in the time and effort, you can learn the skills necessary to become a web developer. So, if you're into the coding aspect of developing websites, learning will be much easier & fulfilling.
To begin your career as a web developer, you can take an online course that teaches the fundamentals. Many platforms, like Udemy and Skillshare, provide beginner/advanced web development courses.
If you're already familiar with programming languages like HTML, CSS, and JavaScript, you may start a service that creates visually appealing websites for small companies. Or, you can offer services related to building websites.
Web developers make an average of $25 per hour. Once you get clients, you can create a portfolio to show potential clients your expertise & experience.
Social media influencer
Running into influencers is a given if you are active on social media sites like Instagram and TikTok. And while it might be hard to believe, some influencers make a ton of money.
Brands use influencers for promotions and advertisements because of their vast audience reach and influence.
You are not alone if you have purchased a product because an influencer promoted or recommended it. Social media users look to influencers for advice, from product recommendations to the best skincare and cosmetic products.
Being a social media influencer is a terrific online business concept. Like affiliate marketing, it allows you to earn money by promoting products and services to your audience. Depending on your followers, you can make about $10,000 to $50,000 per year as an influencer.
Influencers usually talk about their daily life on social media and try new products for their followers. Or. promote goods they believe are worthwhile to own.
Some influencers also create brands, star in movies, and make music once they have gained enough recognition.
If you want to become an influencer, work on creating a large following and carving out a unique niche for yourself. Remember! Being an influencer is all about personal branding, so make sure you stand out & provide consistent value.
Language tutor
I am someone that has always been fascinated by other languages. It has been a lifelong goal of mine to learn as many languages as possible. 
It is a proven fact that to learn a new language effectively, you must immerse yourself in its culture and interact with native speakers.
The sad news is not everyone has that opportunity, but you can change that. As you may know! People constantly search for a way to learn new languages, and you can help with this goal. For example, you can offer language tutoring services & help people acquire their target languages.
If you speak just English, you can teach English online. Apart from money, teaching English on platforms like VIPKID can positively impact students' lives worldwide.
Moreover, You can design a course or utilize apps like Zoom and Google Meet to teach people. Language tutors make an average of $25 per hour.
Translation services
Consider translating if you're fluent in many languages but are not interested in becoming a language tutor.
When a company expands into a new market, they often need to have its website and marketing materials translated into another language.
You can also translate books for authors. When an author wants people worldwide to read their book, they often have it translated into other languages. It is possible to assist them in achieving this goal while maintaining their proficiency in various languages.
You can make approximately $3o an hour as a translator, which makes this business idea very profitable.
Proofreading
In case, you have a firm foundation in grammar & a keen eye for details! Then a career as a proofreader may be right for you. Many authors need editing & proofreading services for their work before it is published.
You can get paid for proofreading manuscripts of novels, scripts, articles, and even research papers. Proofreaders make approximately $20-$30 per hour.
You can also improve your skills by involving editing services. Register your services using platforms like Fiverr and build an impressive portfolio that will wow your potential clients.
This work takes a high degree of attention to detail and knowledge in the area to guarantee that the manuscript is ready to be published.
Ebook writing and publishing
Let's say Freelance content writing might not interest you! Thankfully, you have another option!
If writing blog articles for companies and websites do not intrigue you, you may choose to write and distribute ebooks to get your message out there instead.
Do you love to write? Do you have an exciting manuscript you've been sitting on? Is there a chance that you are the next Brandon Sanderson? Then you should consider self-publishing your work.
Self-publishing a book on your own is more accessible now, thanks to platforms like Amazon. Creating e-books could be a rewarding career if you have something valuable to say.
The best part is you can write about whatever interests you. It can be fictional stories in any genre you prefer or even non-fiction self-help books. It's up to you to decide.
If you are interested in self-publishing, there are plenty of examples to help you format an ebook, hire editors, and create a marketing plan.
E-books eliminate the need for designing, printing, and shipping your work.
A significant benefit of self-publishing an ebook is that people worldwide can buy and read it.
In addition, since you're self-publishing the book, you get a higher share of the revenues if the e-book becomes a bestseller. Depending on your sales, you can make about $200-$1000 each month.
Freelance research
Curiosity killed the cat, or so they say. Are you a naturally curious person that finds digging for information thrilling? You can become a freelance researcher.
It may sound too good to be true, but you can make money as a researcher. Freelance researchers make about $15-$40 per hour!
If you're good at finding information but not at writing compelling articles or ebooks, this could be a lucrative online business.
Being a freelance researcher allows you flexibility in your work location and hours. You must be able to work hard and know where to find the information you need to succeed as a researcher.
Some tasks you may perform are conducting research on the company of your client's competitors. You may also have to respond to customer queries and analyze data to spot trends.
Online personal trainer
Are you someone that loves working out? Do you find people coming to you for fitness advice? Then I have fantastic news for you. You can become an online personal trainer.
Being an online personal trainer might sound weird. However, it is a thriving market worth considering if you're looking for new online business opportunities.
Most people today love to work out at home, which makes it possible for you to become an online personal trainer.
You can coach people virtually, create unique exercise schedules, counsel them, and motivate them to stick to their fitness goals.
You can start your career by regularly uploading free workout videos on youtube. When your audience grows, you can start creating and selling workout programs.
The most successful online personal trainers make approximately $30,000-$100,000 annually.
You can also hold live virtual workout classes.
However, you must remember that training individuals online may be much more challenging than teaching them face-to-face.
PR services
No one can argue how important reputation is. You wouldn't want to support a company that's always in the news for the wrong reasons.
An excellent public image helps the general public trust businesses and their services. As such, companies are always on the hunt for good publicists.
You can provide PR services if you can market and brand companies and help them interact with the public online.
You may help companies build and maintain a positive public image as a public relations professional. Doing this requires social media pages, media releases, and site content to achieve this goal.
To make money as an online PR consultant, you must know how to promote a company's brand and engage customers and clients.
As a freelance PR consultant, your hours and duties may vary depending on each client. Nevertheless, you'll undoubtedly have a lot of flexibility. PR specialists make about $20-$30 per hour.
Photography services
One of the best things about pictures is capturing moments and storing memories. Thanks to social media platforms and websites, photos are pretty essential.
Consider making your passion for photography a source of income if you are talented at it.
Stock photo platforms like Shutterstock and Pexels provide an opportunity where you may earn a percentage of the sales of the images you upload.
You can even choose to sell your photos online to different clients or book photoshoot sessions with people offline. Photographers make an average of $20 per hour.
Sale of Internet domain names
You can make a living by buying and selling domain names. This can help you earn up to $1000 per domain name sale.
To start this business, you will need to find and purchase the most valuable domain names at a low price. Then sell them to the highest bidder at a slightly higher price than you bought them.
Selling domain names can be lucrative, but only if you're willing to put in the effort and focus to succeed.
Succeeding requires strong research skills and a lot of patience. Before you buy a domain name, find out all you can about the website's search engine optimization (SEO).
You also have to be able to know the types of companies that need new domain names.
The last thing you want is to end up with a slew of unusable websites because you bought a bunch of domain names randomly.
Please remember that selling a domain name at a reasonable cost sometimes necessitates waiting months or years.
Transcription services
Transcription is a more straightforward internet business concept that doesn't require prior expertise or training. All you will need to be a transcriptionist is the ability to write swiftly & listen attentively.
Transcribing interviews, creating subtitles for movies, or creating podcast transcripts are just a few examples of transcription services online. You can earn $20-$30 per hour as a transcriptionist.
An online transcription job offers several advantages, including working at your own pace. As long as a company doesn't have a set schedule, transcriptionists can work whenever they want.
It's not uncommon for companies to set a specific word count and a deadline for a project.
Before beginning a project, ensure you and your potential employer agree on the expected work hours or volume.
Virtual therapy
Gone are the days when you needed an office to be a therapist. The use of virtual therapy is growing in popularity. Studies have shown that virtual therapy can be just as beneficial as traditional therapy.
Based on a systematic review published on Pubmed Central in 2017… virtual therapy might provide a globally efficient and versatile method for treating mental diseases. 
With current virtual technology, it can also be very beneficial for people who cannot afford traditional therapy.
If you are a therapist, you can offer your services online. Organizations like ReGain have made it possible to conduct patient counseling via the internet.
The proper certifications and expertise are necessary for this internet business concept. But a tech-savvy therapist looking to expand their patient base might get started immediately.
If you're an experienced counselor or therapist, you can join one of the many organizations that offer online counseling services. Or why not start your own business. You can make approximately $40 per hour as a virtual therapist.
Online therapy allows you to reach more clients and empower them. At the same time, you'll benefit from personal freedom of time and location.
Virtual job recruiter
One of the things companies like to avoid is a bad hire. A company's productivity can suffer and tarnish its reputation, energy, and resources if it makes a bad hire.
Do you have a talent for identifying qualified candidates to fill employment openings? Recruiting is excellent for starting an internet business if you have people skills, excellent time management, and strong internet research abilities.
You would assist various companies trying to acquire new staff by helping them locate and filter individuals as an internet recruiter for them.
There will always be a demand for this service because a significant portion of hiring processes for firms now take place online. Virtual job recruiters make an average of $30 per hour.
There are no specific education requirements for being a virtual recruiter. Some clients, however, usually prefer it if virtual recruiters have a degree in human resources or business.
College consultancy
When it comes to making money, this is one of the best business ideas ever. College consultants make approximately $50,000 per year!
The whole college application process can be taxing for parents and students alike. Everyone has dream schools they would like to get into, and most need counsel on how they can achieve this.
As a college counselor, you will be responsible for helping students through the entire application process. Some of your roles would include selecting schools to accurately fill out application forms.
You will get to make money while putting smiles on people's faces and helping their dreams come true.
Being a college counselor does not require a lot of capital to start. There will be barely any need for an office. You can render your services online through video calls and work from home or even meet clients at their homes.
To succeed as a college counselor, you must first identify your strategy, price range, and target market.
As you will likely help with the financial area, having a good knowledge of grant programs, the best scholarship opportunities, and financial aid is a bonus.
Virtual bookkeeping/accounting
Are you aware that, as a bookkeeper/accountant, you can move your services online? Thanks to accounting software, you can work for clients without the need to see them face to face.
As a freelance virtual bookkeeper/accountant, you will have much more freedom and flexibility over your working hours.
Picture this! You already work as a bookkeeper/accountant at a firm. But, how do you begin to work as a virtual bookkeeper/accountant?
An excellent way to start working as a virtual bookkeeper/accountant is by offering clients you already worked with your services. However, this might need some legal agreement to avoid issues with your firm.
Working as a virtual bookkeeping/accountant can make you up to $10-$20 per hour.
If you want to work as a virtual bookkeeper/accountant and do not have experience or knowledge. Then, you should take courses that will help you get the needed skills.
Freelance telemarketer
Have you always been great at conversing with people? Are you good at selling stuff? Do you consider yourself a people person? Well, if you answered yes to all these questions, being a freelance telemarketer is an excellent fit for you.
Again, the best way to make money is by doing something you enjoy. As a telemarketer, you will be responsible for communicating with prospective customers, advertising products, and answering questions over the phone.
There are many companies out there that hire freelance telemarketers. You can make an average of $30 per hour.
Voiceover artist
Do you know what you need to become a voiceover artist? A microphone and a little knowledge of how to edit audio using sound editing software. Being a voiceover artist is a business idea that you can execute quickly.
Companies, advertisement firms, and content creators always search for great voiceover artists. You can lend your voice to adverts, audiobooks, or online courses.
The average hourly pay for a voiceover artist is about $30. You can begin your career as a voiceover artist by signing up for freelance platforms like voices.com.
Start an E-commerce shop
Online marketplaces have made it simpler than ever to buy and sell goods. Have you always wanted to own a shop but do not have enough money to rent or buy a brick-and-mortar shop? No worries! Because you can create your e-commerce store & start selling products.
If you have handcraft products, artworks, or even clothes you designed, you can start selling them online.
You also do not have to be the creator of the products you sell to be an e-commerce shop owner. You can sell either digital or physical products made by other manufacturers.
Make sure to research and select a niche that is not overly competitive but has a high level of demand if you want to run a successful e-commerce business.
You also have to learn how to price your products correctly so your business will succeed in the long run. You can make about $40,000-$100,000 per year as an e-commerce shop owner. Bear in mind that these figures depend on the price of your items and the amount you sell.
Platforms like Shopify enable you to launch your e-commerce shop in just a few minutes if interested.
Start a relocation & moving business
Starting your own moving company might just be the answer if you want to create a business that involves physical labor.
People and companies always move for several different reasons. You can make a reasonable amount of money by helping other people relocate. It makes the services of movers always in demand.
As a mover, you will assist people in moving their most precious possessions from one location to the other. You may also provide additional services, such as packing and unpacking.
To start your own moving company, you must have a solid business plan. Without one, you won't be able to succeed.
First, you must determine what niche you want to specialize in as a mover. For instance, would you like to help companies move or help people move into their properties?
You also have to determine the amount of money you want to invest and how you can fund the business.
Starting a moving business includes purchasing vans & trucks, hiring the right people, and getting the appropriate licenses and insurance. You can make approximately $30-$50 per hour with your moving company.
Start a bed and breakfast
Breakfast is not just the most important meal of the day, but breakfast meals are among the most delicious.
A bed and breakfast typically offers both breakfast and overnight lodging. To start a bed and breakfast, you must find the appropriate licenses to acquire in your region.
Additionally, you should identify the types of visitors that travel to your region and determine how to meet their needs. It would be a great idea to develop unique themes and promotions to attract visitors and locals to your area.
Remember that if you want to run a successful bed and breakfast. You'll need to fill many customer services, management, and maintenance roles.
This is essential to maximize your success, consider creating an SEO-friendly website. This will provide information to potential customers and allow them to make reservations.
You will also need to find a way to stand out from the competition. To achieve this, make sure your bed and breakfast has something others do not have.
Depending on how much you invest and your level of success, you can make $40,000-$60,000 per year as a Bed and Breakfast owner.
Landscaping services
The community you live in will always require landscaping services like cutting grass, pruning trees, and putting up remarkable holiday decor.
If you enjoy landscaping, own the right tools, and have an eye for aesthetics, this is an excellent business idea to pursue.
Being a landscaper is a business you can begin on a low scale, which is terrific news. You can even start by giving services to your close friends, relatives, or people that live in your community. You will potentially make $15 per hour as a landscaper.
Before you begin your business as a landscaper, you have to find out if you need to have a license. This is vital to take your landscaping business to the next level. Additionally, you might want to undergo special training to help develop your skills.
You can also apply for a certificate to help you network, build trust, and expand your landscaping company.
Become a handyman
Are you the first person your friends and loved ones call when they need help fixing something? Then, convert your skills into an avenue for cash-making! You can earn $50-$80 an hour as a handyman!
Providing handyman services is an excellent choice if you're good at fixing things. You can help people paint their homes and make minor household repairs.
You can start your career as a handyman by getting your name out there. Request recommendations and referrals from people you've helped in the past, such as friends, former clients, and neighbors.
Starting a handyman service is an excellent idea if you have the right skills and experience. Also, you can set a personal business website where you promote your services & reach clients.
The best part about being a handyman is that you do not need a special certificate to start your career. You may need a license in some states, while others do not require one.
Start a sewing business
Do you love to sew and mend clothes? If you do, then I have good news for you. You can offer your sewing services to other people. It could be fixing their zips, loosened hems, loose buttons, and adjusting their clothes.
As you gain customers and experience, you can expand your business to include outfit design and sewing.
A license or certification isn't required to start a sewing business. However, it is necessary to improve your skills to take on more challenging projects.
The high-end clientele will want you to make custom apparel, such as suits, slacks, gowns, and dresses. To meet their exact specifications, you have to improve your skills.
Your earnings may vary depending on what types of services you offer your clients.
Start a woodworking business
Consider starting a woodworking business if you're passionate about making beautiful things out of wood. However, ensure you have the experience and abilities necessary to produce high-quality work before starting a woodworking business. Woodworkers earn about $30 per hour, so it's a business worth investing in.
Also, you can make furniture, wooden utensils, and much more as a woodworker!
To promote your business, post and advertise your best works on online marketplaces and social media platforms.
Moreover, you should create a website to build an online presence and reach more people. This website can list the services you offer, the products you sell, and how much your services cost.
Creating custom products for your clients shouldn't be viewed as a training exercise. Instead, customers will value the high-quality products you make for them. At the very least, you should have finished a year of apprenticeship training before opening up a shop as a woodworker.
You don't need formal training to establish a woodworking business. However, there is a large variety of certificates available online if you want to improve your credibility.
Become the owner of a Daycare Center
Finding the best daycare services is a constant concern for parents. Daycares aid a child's social & mental growth and the ability to relate to others their age.
For this reason, the need for childcare services has not decreased in recent years. Many nannies and babysitters are available now, but finding a suitable daycare is difficult.
Daycare owners earn about $30,000 annually, depending on their business's success.
By starting your own business, you can meet the demands of your community. Always check whether your city or state requires you to be licensed, insured, and inspected.
To make your dream come true, you have to know how much it would cost you to start this business so that you can succeed.
Become a videographer
You should become a videographer if you can capture the most memorable moments and inspire your viewers.
For video production, you'll need to make a significant initial investment in equipment, which can get very expensive. However, videography services are high in demand. Videographers earn anything from $40-$80 per hour. So, your investment won't be wasted!
Also having a website where potential clients can see a portfolio demonstrating your skillset is crucial. Starting a video production business requires no formal training or certification. However, you will benefit from specialization.
Focusing your efforts on a single visual style allows for more training efficiency and the ability to serve a narrowly defined customer base better.
As a videographer, you can choose to specialize in wedding videos, movies, or even music videos. Go for the niche you like the most.
Even though a plethora of general videography schools is available, it is best to focus on a specific area of videography. Doing this will help you improve your skills significantly.
Become a makeup artist
Many people choose to get their makeup done by a makeup artist for many reasons. One of the reasons is they may not have the right supplies or the necessary abilities to do their makeup. So, becoming a makeup artist might be your thing! if you enjoy playing around with different looks and colors of makeup
People always need professional makeup services for special occasions like weddings and photo shoots. You can work on more significant projects like movies and become a celebrity makeup artist.
All you need is to grow your brand and portfolio. As a makeup artist, you can earn approximately $7-$100 per hour as a makeup artist.
Creating a range of makeup looks can make your brand more appealing to a broader audience. Being a makeup artist will not require you to have a particular certification. But you may need to undergo special training to improve your skills.
Become a personal shopper
Do you regularly get complimented on your ability to keep up with fashion trends & styles? Do others in your social circle turn to you for style advice? Well, consider becoming a personal shopper then.
It's possible to make a living as a personal shopper. People like celebrities with little time to go shopping can hire personal shoppers to help them select the perfect outfits.
Being a personal shopper allows you to do something you genuinely enjoy and make money from. You can make about $12-$20 per hour as a personal shopper.
It is your responsibility to assess your client's wardrobe, conduct online research, and select items that are appropriate for their needs. You don't necessarily have to shop in physical stores to launch your career as a personal shopper.
That's because there are a variety of products available on various online clothes retailers & stores.
You wouldn't need any formal qualifications or licenses as a personal shopper, which makes it even better!
Provide house cleaning services
Many people find cleaning their houses tedious and time-consuming. They would rather have someone else handle it! You for instance…
Cleaning services will always be in demand. It's possible to grow and sustain a cleaning business for a long time by starting one and running it well.
This business idea is quite attractive.
Depending on the region where you provide your services, you can earn about $12-$50 per hour.
When you launch your cleaning business, it is best to undertake most activities on your own before hiring other people.
Doing so will help you save money. It will also help you improve your skills and help you gain experience.
The great thing about starting a cleaning business is that it does not require much capital. You would need approximately $2000-$6000 to start a cleaning business. Remember that the amount of capital you need depends on certain factors, e.g., equipment cost.
Become a tour guide
Being a tour guide is an excellent business idea if you are someone that knows unique destinations in your community. Tour guides can make about $50-$150 per tour day.
Becoming a tour guide may require you to do a lot of research. Even if you find research boring, think about the adventure (and income) that awaits you.
Before becoming a tour guide, note that some places require a license before becoming a tour guide. Ensure you research the requirements for your region!
There are several tour guide niches, so ensure you stick to one that appeals to you.
Become a rideshare driver
You can become a rideshare driver if you have a car. You can work for rideshare services such as Uber.
Being a rideshare driver is a fantastic idea if you are not ready to take the risk of investing more than you can afford on an "idea".
The rideshare service will handle all the business management aspects. Being a rideshare driver gives you the feeling of being an entrepreneur without being responsible for management.
You will also have a lot of freedom to pick your working hours!
To be a rideshare driver, you must have a vehicle (preferably four-wheeled). You will also need a license and at least one year of driving experience.
Rideshare drivers typically make $15-$24 per hour.
Start a pet-sitting business
Many people need someone to take care of their pets when they work or go on trips. By being a pet sitter, you will watch over pets, feed them and play with them.
This business idea is also perfect if you have a remote job, giving you two income streams at the same time.
Pet sitters make an average income of $13 per hour.
Become a real estate agent
Finding a house that matches a person's budget and ticks all the boxes is an extreme sport. Think you can help with this task? You can become a real estate agent!
An important skill to have as a real estate agent is soft skills. If you are not good at communicating with people, this might not be an excellent fit for you.
Becoming a real estate agent will require you to take special classes and get passing grades on an exam.
Real estate agents make money by commissions. Real estate agents typically make about 4-6% commission per property. That could reach up to $2,000 or even +$10,000!!
Medical courier service
Medical courier services work directly with medical facilities to deliver lab specimens, equipment, and prescription drugs, among other things.
To be a medical courier service, you must have excellent self-management skills. You also need to know how to transport items safely, which isn't that hard if you're responsible!
To start a medical courier service, you must have a vehicle, hire qualified drivers and create a driving route. You will also need to research the certification needed in your region.
Above that! You can start small by being the driver and carrier by yourself, raise more capital, and grow and scale the business! You will make approximately $20 per hour as an independent courier service. But you can increase it as you get more connections and build a stronger reputation.
Start a car detailing business
Many individuals want assistance in cleaning their cars. Car detailing may be a complete source of income. With regular clientele, you might expect a profit of $50 to $300 for each vehicle, making it possible to generate a sizable profit.
It would help if you aggressively marketed your business to succeed as a car detailer. The more clients you have, the more money you make!
An online or social media presence is necessary, and you'll also need to promote regular customer feedback. An excellent way to get new, loyal customers is by giving them a discount or new customer deals.
You will need cleaning products and an empty driveway to launch a car detailing business. You can also attend training to improve your skills further.
That's to say, it takes a little sweat to get the business going. But once it's there, it's only getting better!
Interior design
It is not just finding the right house that stresses homeowners out. Making the right design choices for homes is something most find overwhelming.
Being an interior designer is a fantastic fit if you have an excellent eye for aesthetics. Interior designers typically make $240 per hour. Versatility and experience certainly get the raise up to a double!
To get yourself out there, start by working with building contractors.
You can also advertise your services on social media platforms or create a blog for your business.
To succeed as an interior designer, you will need to understand the unique needs of your clients.
Household organizing
Are you naturally skilled at organizing things? You can become a household organizer!
You can help the homeowner organize their belongings or offer suggestions on how they can do so better themselves.
The homeowner should be able to see various organizing options throughout the house so they can voice their opinions about which ones they prefer.
You can also take advantage of surveys and checklists to understand how the family interacts with the house.
Home organizers typically make $25 per hour.
Event planning
If you don't know! Event planning is a very lucrative business. Event planners can make no less than $15 per hour, depending on the event. And you'd barely get a drop of sweat to get a client!
In event planning, you can specialize in one niche, such as party planning, or handle all kinds of events as a generalist.
Being an event planner is an excellent opportunity for someone meticulous in their planning. It is also great if you have experience with large-scale events.
Conclusion
You will need a lot of motivation to start your own business. It's a no-brainer!
We hope you found our list of the top 59 business ideas to start in 2022 helpful! Make sure you pick a business idea that aligns with your preferences and goals.
With proper planning, you can be confident that you'll make a good investment with these business ideas..
Written by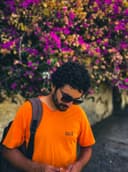 Hamid NOUASRIA
March 5, 2023