Do you spend hours asking yourself what to post on your social media? Are you struggling to keep your content consistent with trends and events? If yes! Then you probably need a content calendar!
Creating content randomly without any sort of planning leads to poor results. Not only does it consume a lot of your time and energy, but it also makes your workflow stressful and unproductive.
To avoid this, you must have a content calendar that aligns with your content strategy. This will help you produce better content, be more productive & organized, and avoid unnecessary stress.
Most social media professionals agree that having a content calendar is a must to grow your brand on social platforms. That's because it works hand in hand with your social media content strategy. This allows you to plan your publishing schedule in an organized manner to meet your goals and track your performance.
Also, it ensures that your content is strategic, relevant, and consistent. Therefore, it helps you stay productive and focused on your social media objectives.
So, let's see how you can build an effective content calendar that will make your life so much easier!
What is a content calendar?
In a nutshell, a content calendar is a content plan where you organize your upcoming posts. This allows you to prepare future content, campaigns, releases, and the dates when they're meant to be published.
In other words, a content calendar is a schedule that organizes your future content to be published on social media. This helps you determine when and where to publish your posts while respecting your content strategy goals.
It also helps you review and update your strategy continuously to keep it relevant and effective.
Usually, how your content calendar looks depends on your strategy goals, brand, and business. However, there are certain elements that must be included in every calendar.
It must include:
The time and dates of when your content will be published.
Social networks and accounts where content will be published
Copies and content assets like videos, photos…, etc.
How to develop a social media calendar
Below we will provide a list of practical steps to develop a social media calendar.
Audit your social media
Creating an effective calendar requires an in-depth understanding of your overall social media standing. It gives you clear data to measure and assess the progress and performance of all your existing social network accounts. This will help you design a suitable content calendar.
A social media audit can help you identify:
Outdated profiles.
Potential account security issues.
Brand objectives and KPIs across all of your social networks.
Target audience, demographics, and your buyer persona.
What type of content is most successful on your socials?
Quality of your results and potential improvements.
Metrics to gauge your performance.
You can use all the above insights to identify inconsistencies regarding your content and publishing process. Also, these insights can help you pinpoint the best time and publishing frequency that led to high engagement and conversions.
To audit your social media platforms, you can use many auditing tools like Sprout Social or Hootsuite.
Choose the right social media channels & content
Brands and Businesses have a tailored social media strategy that highlights their business goals. This also determines what social networks they must use – what type of content they should be publishing and the right calendar to organize their future posts.
So, to create an effective content calendar, you need to choose the right social networks that meet your goals – and what type of content to post.
Sometimes, you don't need to be active and post content across all social media platforms. It all depends on your brand and business goals. For instance, Instagram is perfect for promoting a clothing brand, unlike Twitter. So, make sure you select social networks that are most relevant to your brand & where your audience is most active.
Decide what to include in your social media calendar
As mentioned above, the form of your content calendar depends on the scale of your business, brand, and strategy goals. In other words, a small business will have a much simpler content calendar than a big company with a team of social media managers.
And, this is the determining factor that dictates what to include in your content calendar. So, when creating your calendar, try to create an outline of the type of information, content assets, and platforms to use. This can include:
The dates /time zones
Your preferred social platforms
Copies and links to content assets.
Posts like videos, photos… etc.
Content formats like reels, carousels, concept stories, and so on.
Unpublished content that can be published
To develop your content calendar, you can use free templates or tools like Google Sheets or Trello for starters.
Ask for feedback
When you finish setting your content calendar, you should seek feedback. For example, if you're a small business, you can ask your friends for their feedback. Ask them for any ideas that might improve your calendar. However, if you're a big business, you should rely on your team. Your social media experts are the best choice to seek practical and constructive feedback. You can rely on their expertise to update, adjust, and improve your content calendar.
Your content calendar isn't a fixed formula. In fact, it evolves with time as your business grows.
Things to consider when creating a content calendar
Here are a few things to consider when creating your social media content calendar.
Make it easily accessible
This enables other team members to easily access your content calendar and collaborate on it without much hustle. For instance, if you're a social media manager, you can create a calendar on Google drive. This allows you to easily share it with clients and team members.
Don't plan too much content ahead
Trends in social media change constantly and move fast. Sometimes, it feels like catching a speeding train. This means you shouldn't plan too much content ahead. Be flexible and leave room for new trends and upcoming events in your calendar.
Divide your calendar into two parts
First, create a monthly calendar, containing information related to upcoming events, launches, and releases in your company. Then, create another weekly calendar including content-related assets, copies, posts…, etc. In other words, your weekly calendar must be a specific schedule of all your posts across your social media channels.
Don't forget social media is a flexible world
Always, watch out for content and new trends. Moreover, you should pay attention to global events, especially those related to your industry. For example, you can refer to popular hashtags to discover trends and events.
Also, Try to create content around relevant events and trends that are happening. This will help you keep your content consistent, relatable, and engaging.
Wrapping up
In short, a content calendar is an essential part of every successful content strategy. Basically, it is a document, containing a well-structured plan for your content across all of your social media channels.
What's great about having a content calendar is that you can consistently update it depending on your strategy, goals, and performance. It also, helps you boost productivity, get better results, and track your growth on socials.
Written by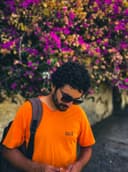 Hamid NOUASRIA
February 25, 2023