Finding the right SEO audit tools can be daunting and time-consuming. However, using these tools is an essential part of your SEO efforts. In other words, evaluating your website's performance and generating more traffic depends on utilizing the proper instruments.
Therefore, in this article, we'll be reviewing some of the best SEO audit tools! To help you grow your website and drive more organic traffic.
Your experience or SEO expertise is not enough due to Google's constant algorithm changes. In fact, Google changes its search algorithm 500 to 600 times a year. So, without a proper SEO audit tool, your site's ranking on Google may just drop down.
Thus, harnessing the best SEO tools helps you adapt to Google's changes. Moreover, they improve rankings by assessing your site's content, site structure, and off-page factors.
Pro tip:
Google focuses more on user experience. So, SEO tools will help you determine what to adjust to improve the overall UX on your website.
Now let's check some of the best SEO tools there are.
Top 10 SEO audit tools to use in 2022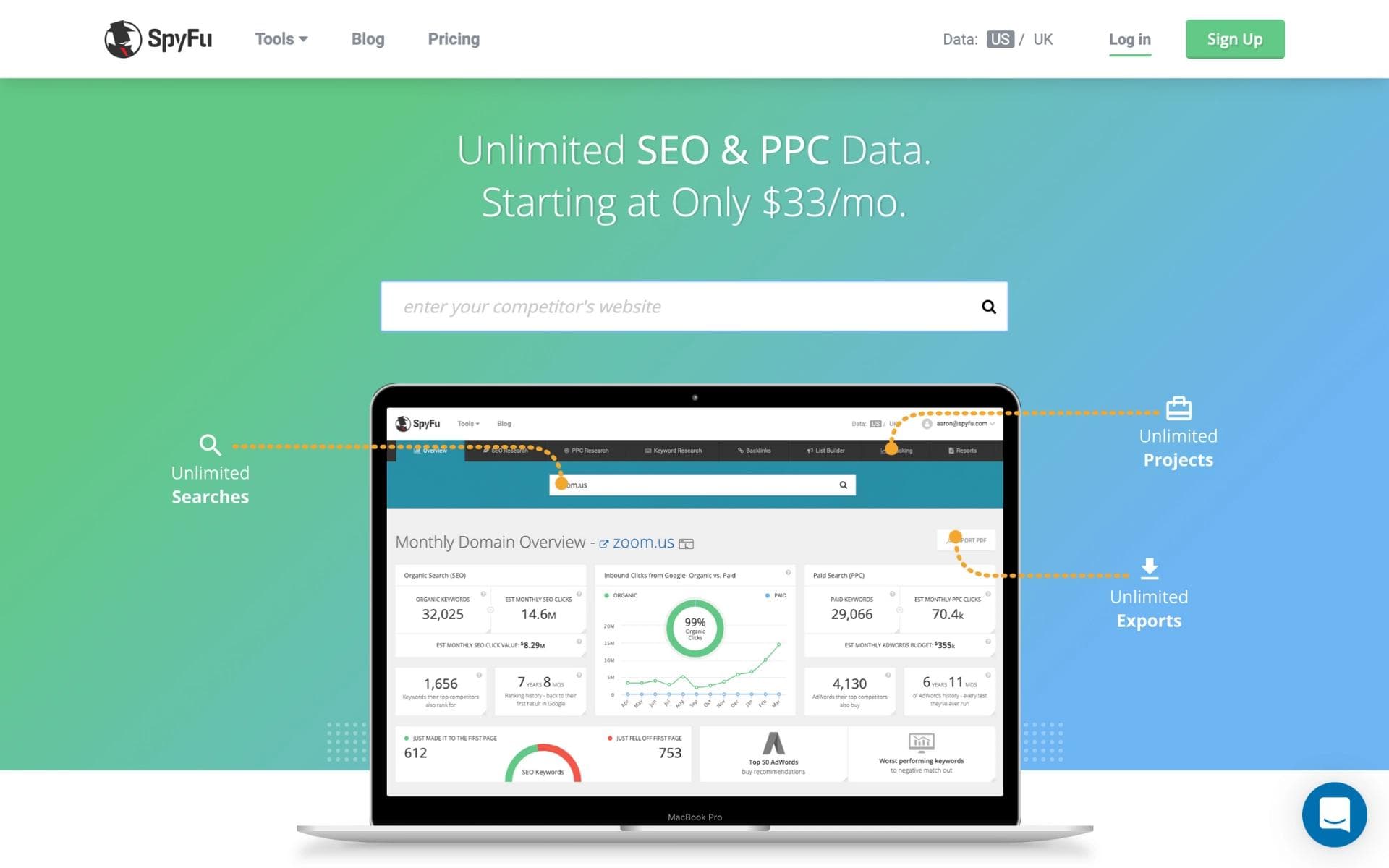 SpyFu is an excellent SEO auditor that is both economical and simple to use. As a matter of fact, you can use it to spy on the competition. Put differently, it provides an in-depth analysis of your competitors' performance on Google.
With SpyFu, you can reveal your competitors' best SEO techniques and implement them on your site. You can also uncover their:
Top-performing pages
Keywords
Backlinks
PPC Adwords
It also provides a great amount of data you can use to improve your SEO strategies.
Above that, SpyFu has many capabilities to evaluate your site's performance and improve it.
Features
Competitive analysis, keyword research, backlink audits, domain comparisons, rank tracking, and other tasks.
Their tools are organized by category. They include options for SEO, PPC, keywords, and more.
Its SEO reports feature provides an in-depth study of your website's SEO.
The SERP checker can be used to determine whether or not pages rank for their target keywords.
Pros
Analyzes your domain's SEO performance over the last 15 years.
Detects weaknesses revealed by Google updates.
Checks backlinks for duplicates and garbage links.
You can obtain full reports in pdf format.
Cons
There is no specialized site auditing tool.
PPC Competitor Insights might occasionally provide obsolete ad suggestions.
Rank tracking is ineffective and provides insufficient data.
Cost
SpyFu offers three pricing plans, which cost between $33 per month and $299 per month.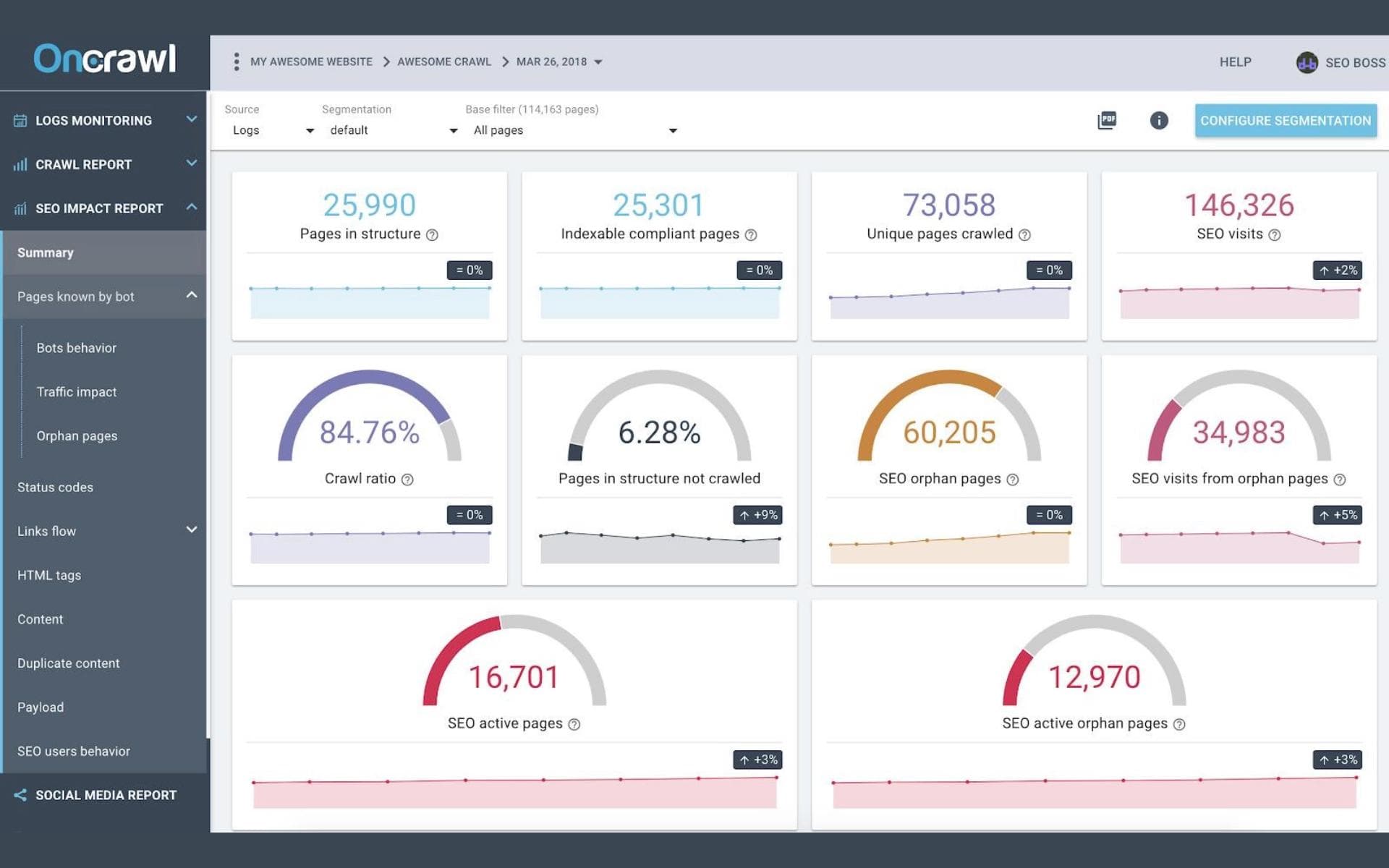 OnCrawl is a technical SEO cloud platform that specializes in SEO audits. It helps you make better decisions when it comes to SEO strategies.
OnCrawl has over 1000 customers in 66 countries and can crawl big sites with millions of pages. It has the potential to boost your organic traffic, rankings, and online earnings.
OnCrawl includes a number of important SEO and website management tools. Some of the tools that are offered by OnCrawl are: A log analyzer
Search rankings monitor
Backlinks tracker
A technical SEO audit tool
Features
The web crawler allows you to apply filters to your website inspection.
OnCrawl demonstrates how website load time affects user behavior.
It also examines the titles, descriptions, and headings on your website to determine the quality of your HTML.
In addition, the tool detects infinite pagination issues and redirect loops.
It can render JavaScript websites.
Pros
Improves page speed.
Identifies pages with poor content.
It can resolve 404 errors.
Cons
The user interface is complicated.
Cost
OnCrawl offers four plans: Pro, Business, Ultimate, and Premium. These plans range between €39 and €299 per month.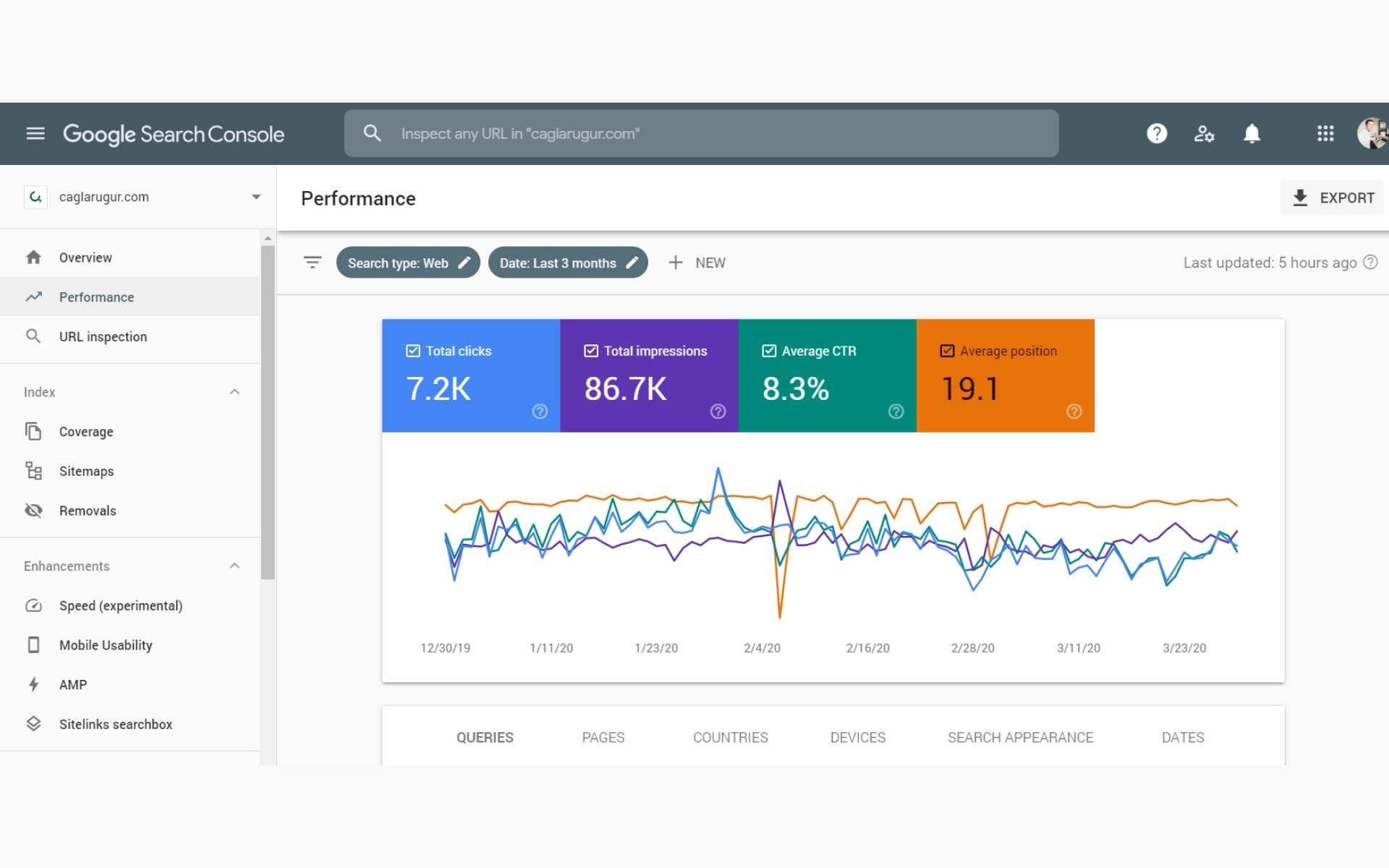 Google Search Console is an SEO audit platform that allows you to track your site's performance on Google's Search engine. It provides a slew of search performance indicators straight from the source.
Google Search Console is one of the best free SEO tools available. It gives information about your structured data, HTML, AMP, broken links, and content quality.
You can use this tool to diagnose technical SEO issues on your website. In return, you will have a clear idea about what needs to improve.
Features
Google Search Console informs you whether Google's web crawlers can visit & index your website.
A URL inspection feature that will assist you in reviewing certain URLs.
It monitors, evaluates, and tracks the performance of your AMP pages.
Provides a content keyword tool for analyzing the performance of your keywords.
Creates personalized audit reports.
Pros
You can check how your pages perform based on real-world data with the Core Web Vitals report.
The Mobile Usability Report evaluates the mobile-friendliness of your web pages.
It helps you understand how well your keywords perform.
Provides email alerts when Google discovers faults on your site.
Cons
Google Search Console does not allow you to launch site-wide crawls on demand.
It performs less well than other SEO audit tools.
Cost
Google Search Console is free to use. You just have to verify ownership of your site to access Google search data.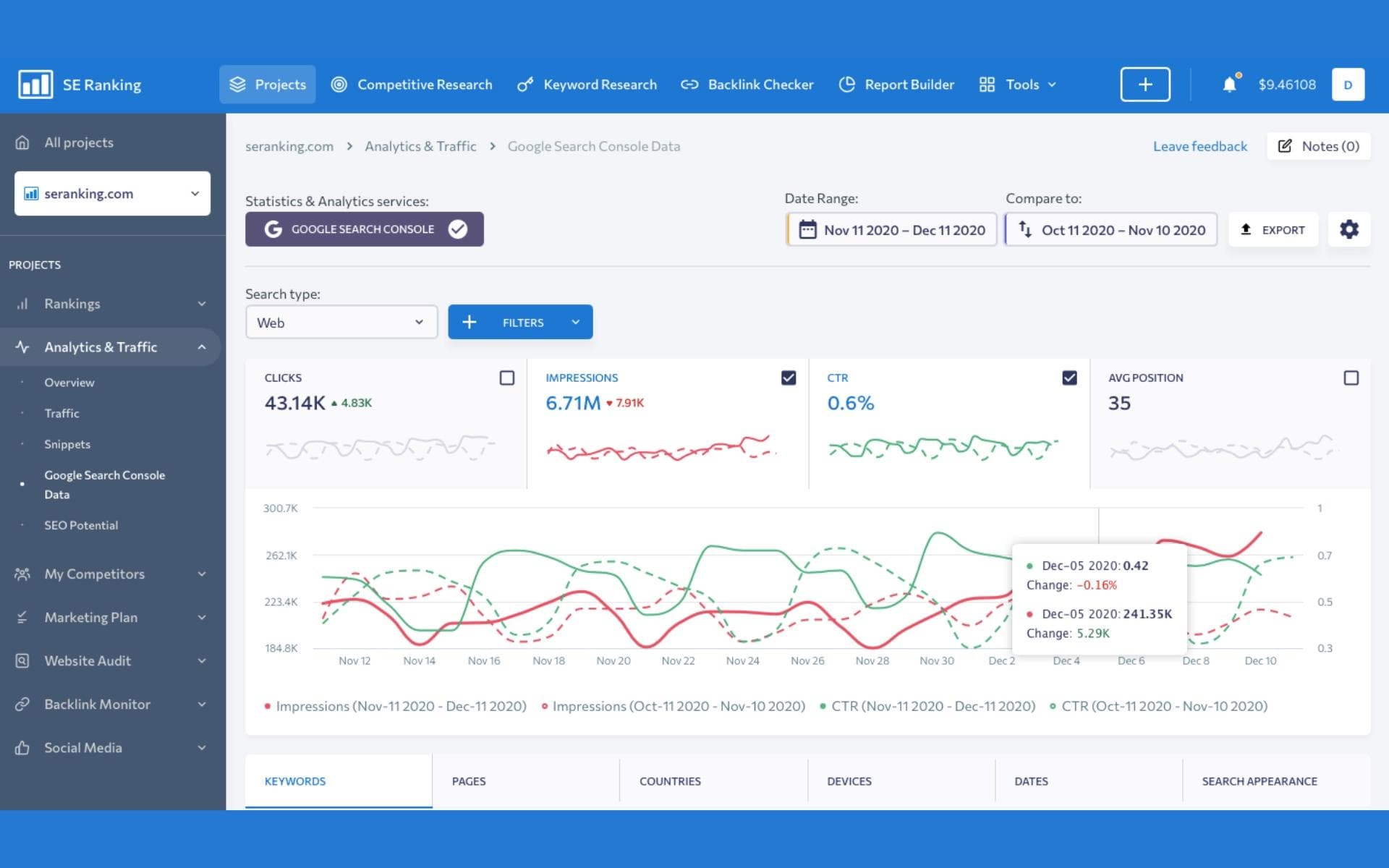 SERanking is an all-in-one SEO tool that includes a technical website audit. It has all you need to examine your site's important search variables without breaking a sweat.
It focuses on
keyword research
Backlink tracking
On-page analysis
PPC research
Social media management
Website auditing.
Also, this audit tool can crawl up to 1,000 pages in two minutes and generate an overview report.
Features
Analyzes your website's content to help you find the right keywords.
Monitors existing backlinks, assesses their impact on search rankings, and notifies you of new backlinks.
Over time, the tool monitors your website's rank in search engine results pages (SERPs) for keywords.
The tool assigns an SEO score to each page of your website.
It optimizes your website for local searches.
Pros
Their white label reporting capabilities enable you to build branded in-depth SEO reports for clients and prospects.
It offers an excellent lead generation tool for marketing firms and freelancers.
If you reach your monthly plan's capacity limits, you can purchase extra capacity without upgrading to the next monthly plan.
SERanking offers a wide range of SEO solutions to solve any issue.
You can save your website audits.
Cons
When you update large lists of data, it can take a long time.
Rank tracking is occasionally inaccurate.
If you have a lot of projects to track, the keyword ranking restrictions for each plan are too low.
You can't get access to their API unless you subscribe to their most expensive plan.
Cost
SERanking might cost as little as $31 per month or as much as $719 per month. There are three plans to choose from; Essential, Pro, and Business. You also get a 14-day free trial when you sign up for the first time.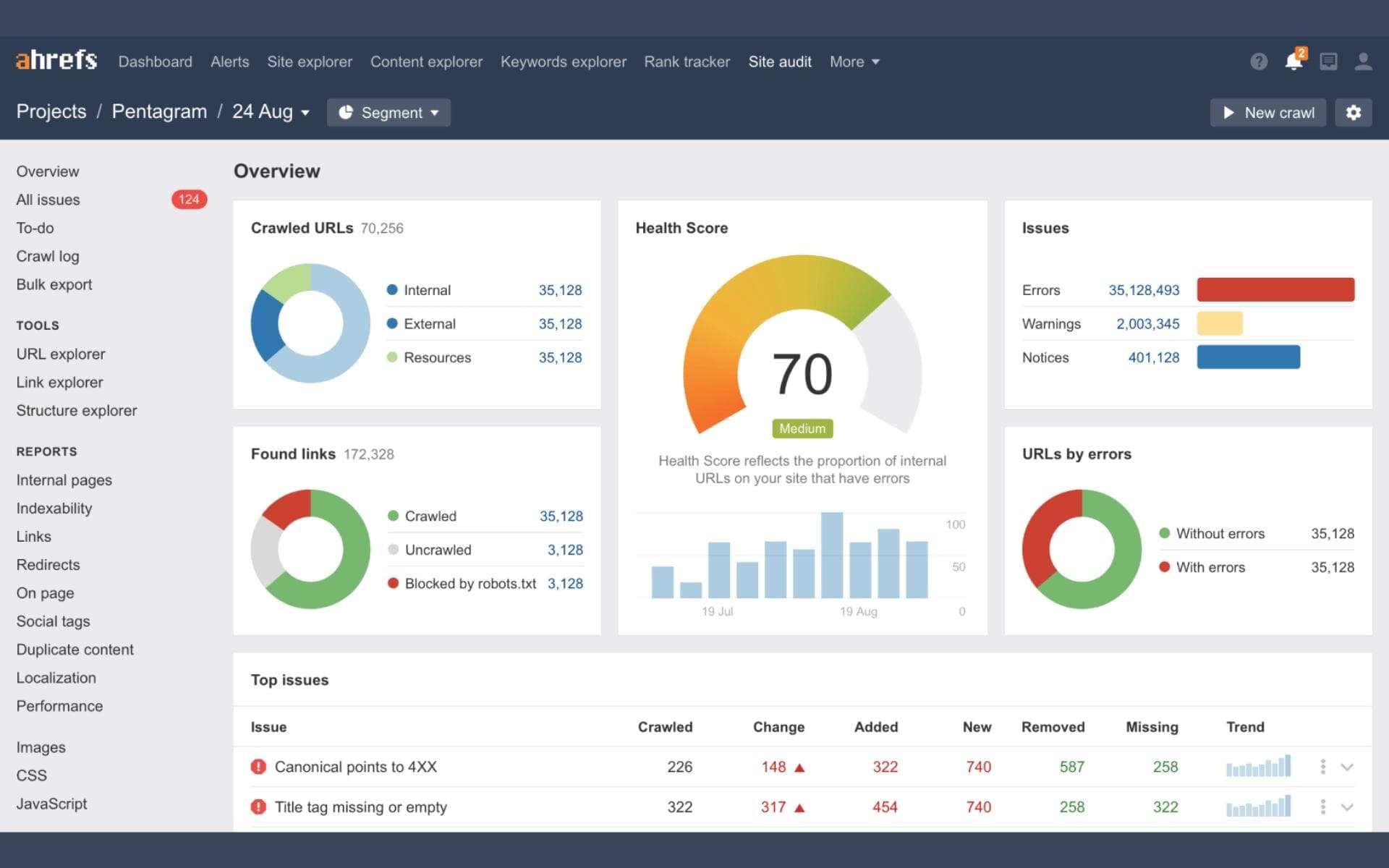 Ahrefs is another famous SEO software that many websites use to improve their website performance. It is an all-inclusive SEO toolbox. Its audit features tools for keyword research, rank tracking, content research, and competitor analysis.
Features
Competitor analysis reveals organic keywords, backlink methods, and PPC keywords.
Its Link Building function assists you in locating the most powerful backlink prospects in a niche.
Content Research identifies the most popular content on any topic.
Rank Tracking monitors search rankings as well as competitors.
Its Mentions Monitoring sends email notifications every time your brand is mentioned online.
The Data Explorer function allows you to easily filter data to generate custom views and reports.
Pros
You can compare crawls made at different times to get better insights.
Almost all features provide information tooltips for practical application.
Crawls can be scheduled to run on a daily, weekly, or monthly basis.
Cons
It is more expensive than other tools.
It can be extremely slow when scanning large sites.
Ahrefs lacks a sufficient number of ready-to-use integrations with other services.
The learning curve is really steep, making it difficult to comprehend at first.
Cost
Its plans cost between $99 and $999 per month.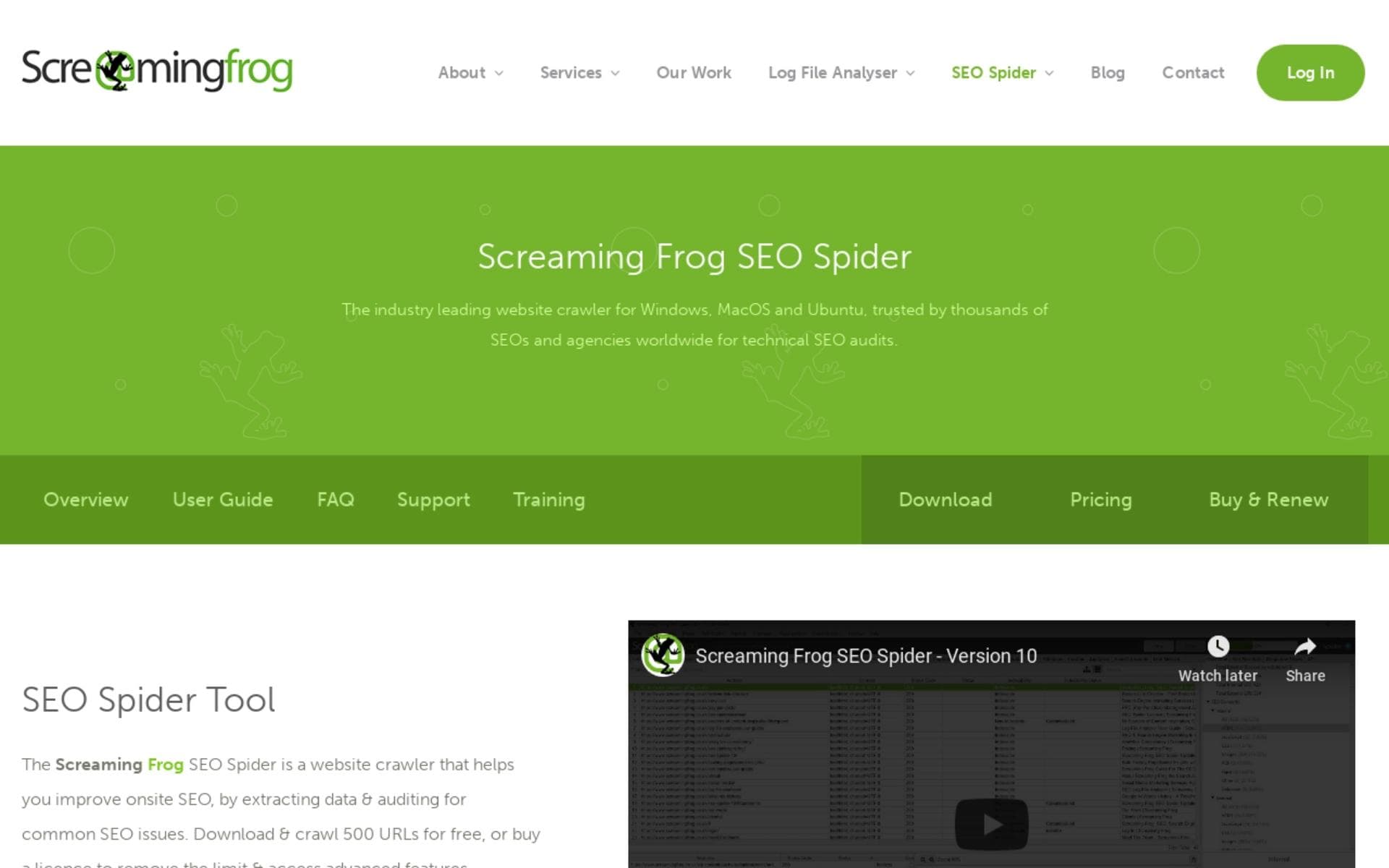 Screaming Frog SEO Spider is another SEO audit that assists you in extracting and auditing data to improve your on-site SEO.
Although it is not cloud-based software, it is an installable application that crawls your website. It pulls on-site data, evaluates SEO issues, and analyzes the outcomes in real-time.
Features
Screaming Frog assists you in checking all of the crucial SEO elements.
The software also displays URLs that have been blacklisted by robots.txt, meta robots, and nofollow tags.
Moreover, it allows you to construct XML Sitemaps and Image XML Sitemaps quickly.
Pros
You can plan crawls to run at particular intervals.
Crawl data can be exported to any location, including Google Sheets.
It is compatible with Google Lighthouse.
Screaming Frog offers a desktop application.
Cons
Compared to other SEO audit tools, the user interface is less intuitive.
The free edition has a crawl limit of 500 URLs.
The free package does not have Google Analytics or Search Console integrations.
It takes some experimenting with the settings to figure out its functions.
It is unable to crawl larger sites.
Cost
SEO Spider has both free and paid versions. The paid version costs $149 per year.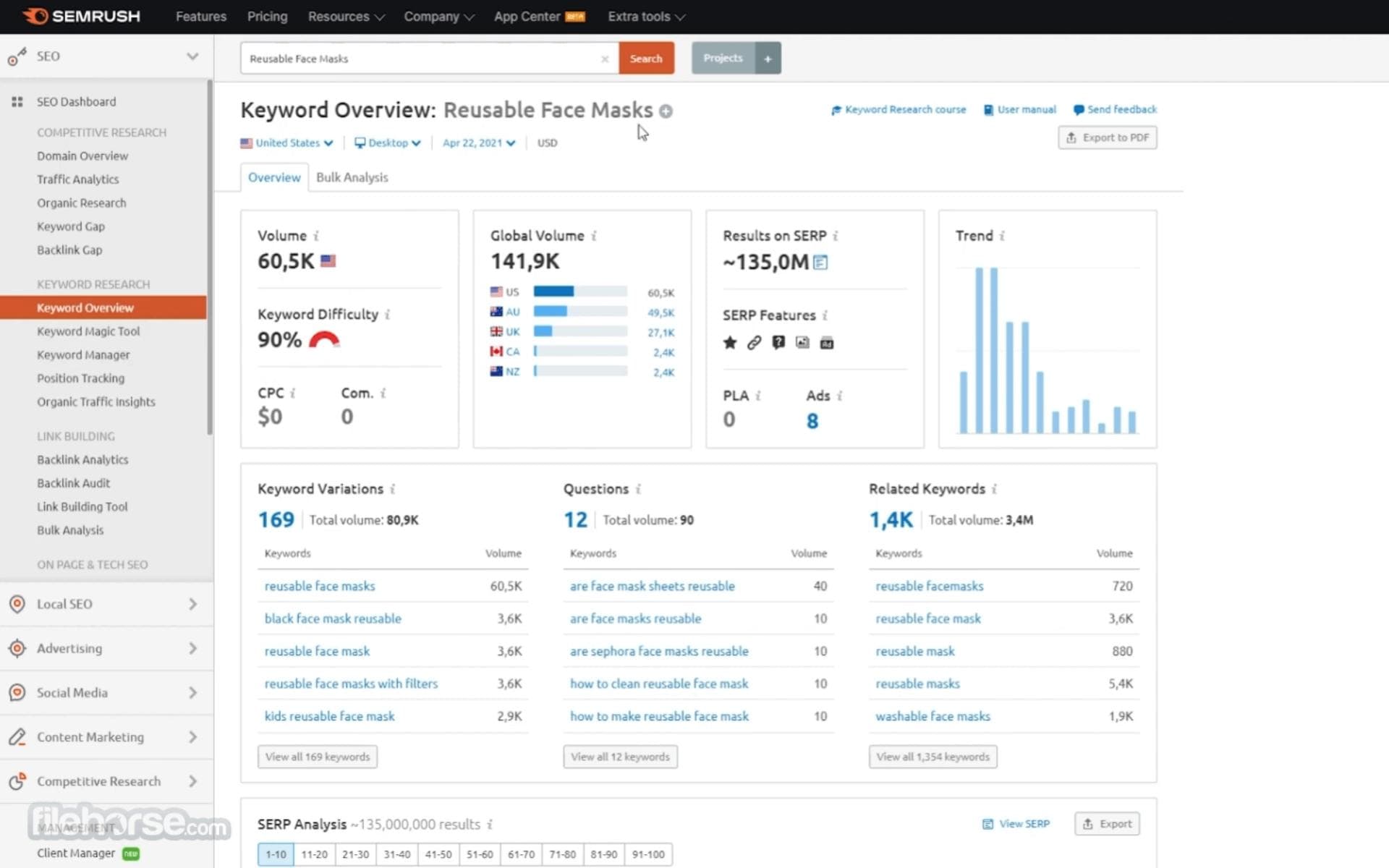 SEMrush is an advanced SEO tool. In fact, it is considered one of the best SEO audit tools for website optimization solutions. It comes with a plethora of functionalities for anything from keyword research to rank tracking.
Furthermore, you can use SEMrush to examine:
Your web pages for problems with AMP implementation
JavaScript and CSS
Internal linking
HTTPS security protocols
Meta tags…
Features
SEMrush identifies technical SEO issues and gives you a performance report.
There are also charts that display loading speed, content flaws, and JS and CSS problems.
There are instructions for resolving any issues that arise.
Examines your site's content to help you find the right keywords.
Tracks existing backlinks and assess their impact on search rankings.
identify backlink prospects.
Over time, the tool monitors your website's ranking in SERPs for keywords.
Pros
Focuses mostly on the parameters that Google uses.
Offers a unique Content Explorer tool that allows you to see what content is ranking first for each keyword.
It has a variety of analytical options.
Cons
Semrush only provides data for Google's search engine.
Some Competitive Analysis features cost an extra $200 per month.
Their website is difficult to use on a mobile device.
When numerous users need to log in to the same account, it becomes challenging.
Cost
SEMrush offers both free and paid versions. You can get the paid versions for as little as $69.95 and as much as $549.95 per month.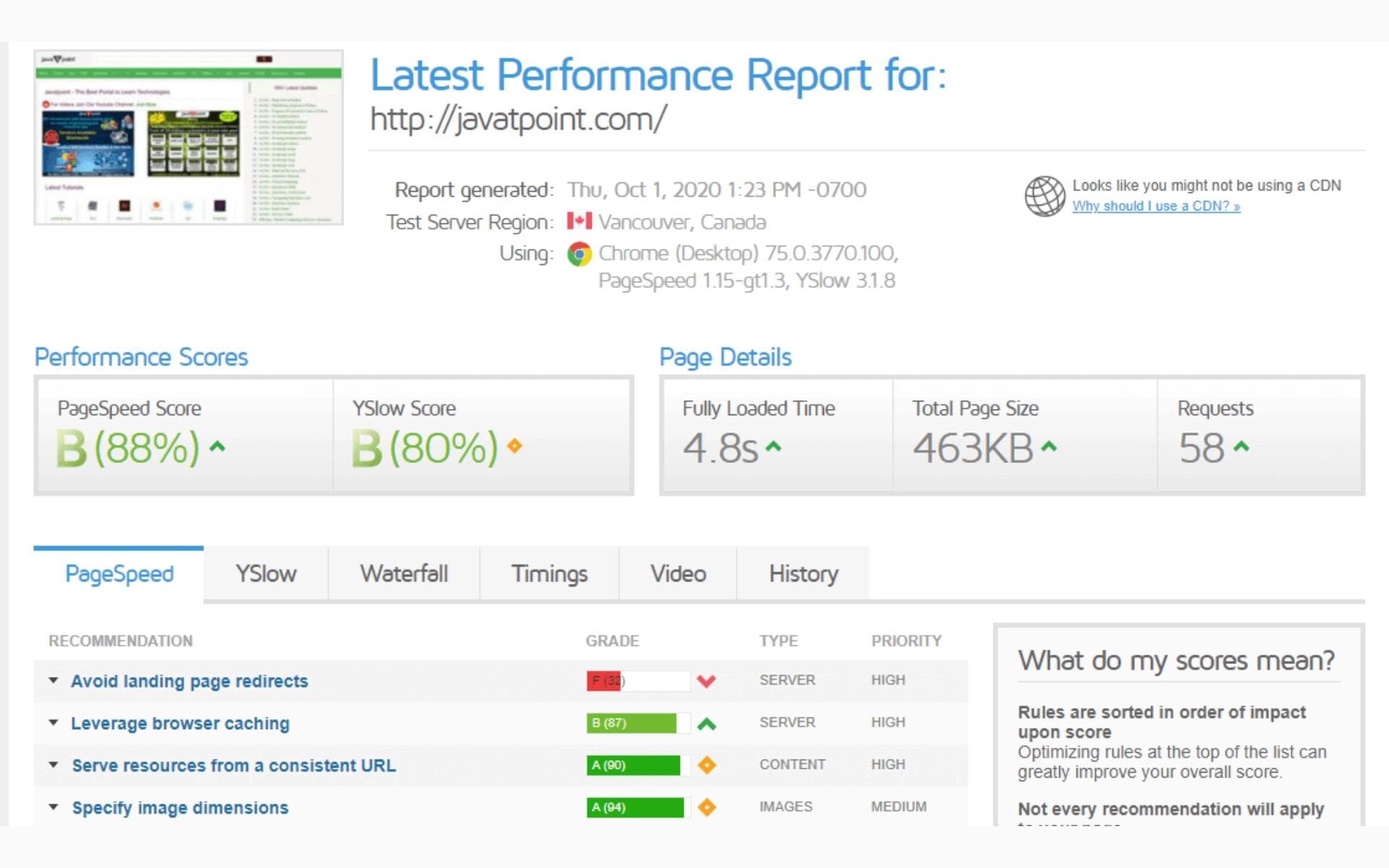 GTmetrix is a website performance analysis and reporting tool. Its audit alerts you of potential technical issues that may affect site speed and UX.
It assesses the performance of your website by utilizing features such as page load speed details and video capture. This tool can also test your website's performance in different locations across the world.
Features
Remote and hourly monitoring, video capture, and further diagnostic features are available.
GTmetrix displays page load speed and total page size to assist you in finding the best UX strategy for your site.
Page performance is simulated on over 20 different mobile devices and versions.
It displays 4 graph performance metrics.
The emphasis is on user experience metrics.
Examines the performance of your page from 44 servers in 22 different locations across the world.
Pros
It provides a thorough study and a detailed report on your site's performance.
It uses numerous elements to determine the score, making it a dependable and efficient tool.
GTmetrix allows users to directly analyze the performance of your site on several devices.
Cons
The user interface is confusing.
When there are other users on the platform at the exact moment, there is a wait time.
There are fewer test locations than in other tools.
Cost
This tool has both free and paid versions. The paid plans start at $14.95/month and include priority access to the analysis server.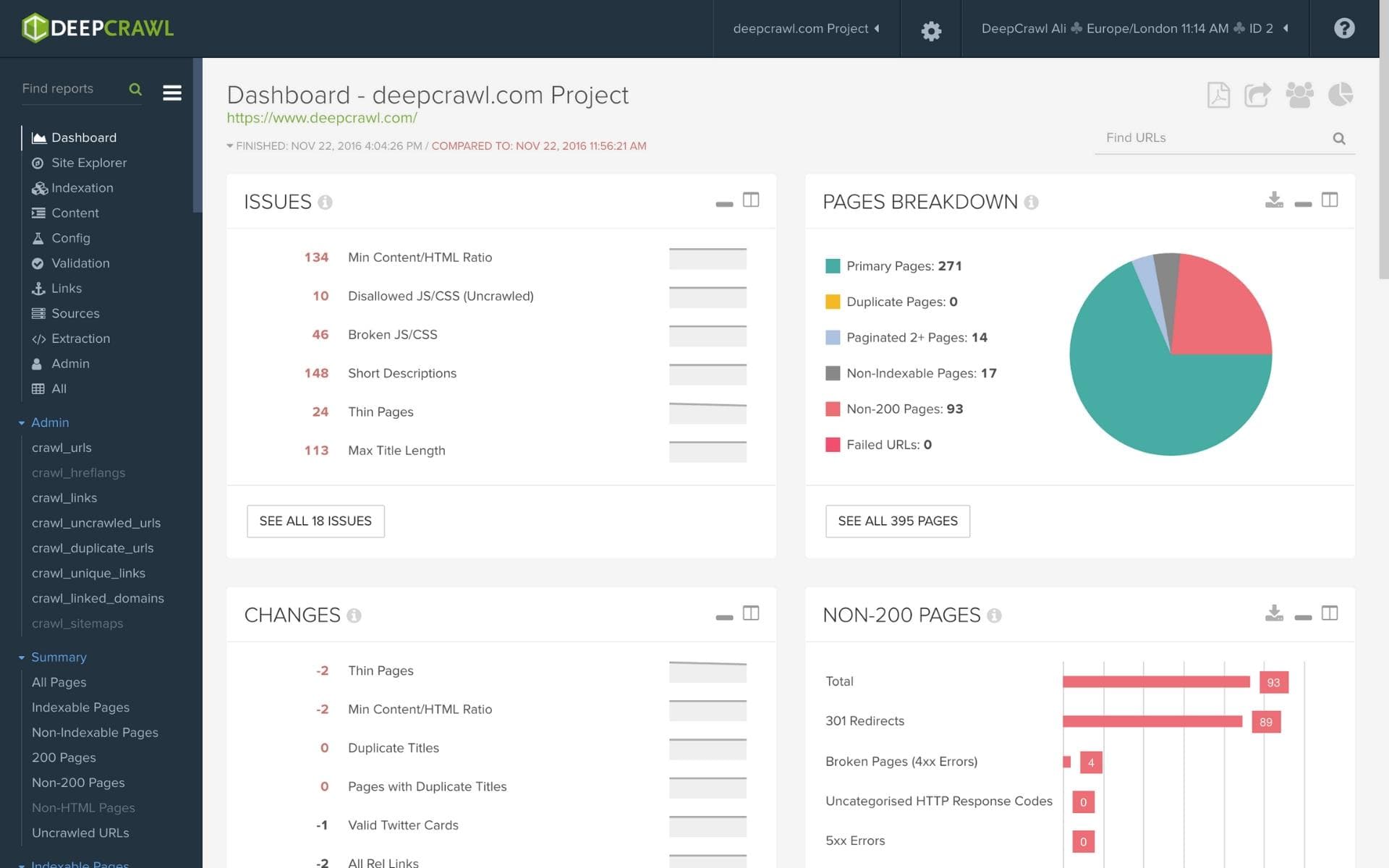 DeepCrawl is an all-in-one SEO auditing tool. It addresses a variety of issues and assists you with a wide range of search-related tasks.
DeepCrawl can help you with site migration, automatic audits, website architecture, and penalty recovery. It can also help you understand more about your competition and improve UX on your site.
Features
The tool gives you a comprehensive view of your site's structure.
analyzes a competitor's website to identify your flaws.
assists you in locating broken pages.
It helps ensure that your website is appropriately indexed by Google.
Pros
It can assess whether or not a page has enough internal links.
The crawl findings are simple to interpret.
It offers an excellent sitemap and XML generator that saves time.
Cons
It can be too slow.
Its reports can be overwhelming.
Setting up subdomains might be tricky at times.
It's way too pricey.
Lack of information about what each crawl report is displaying
Cost
DeepCrawl plans cost between $89 and $139 per month.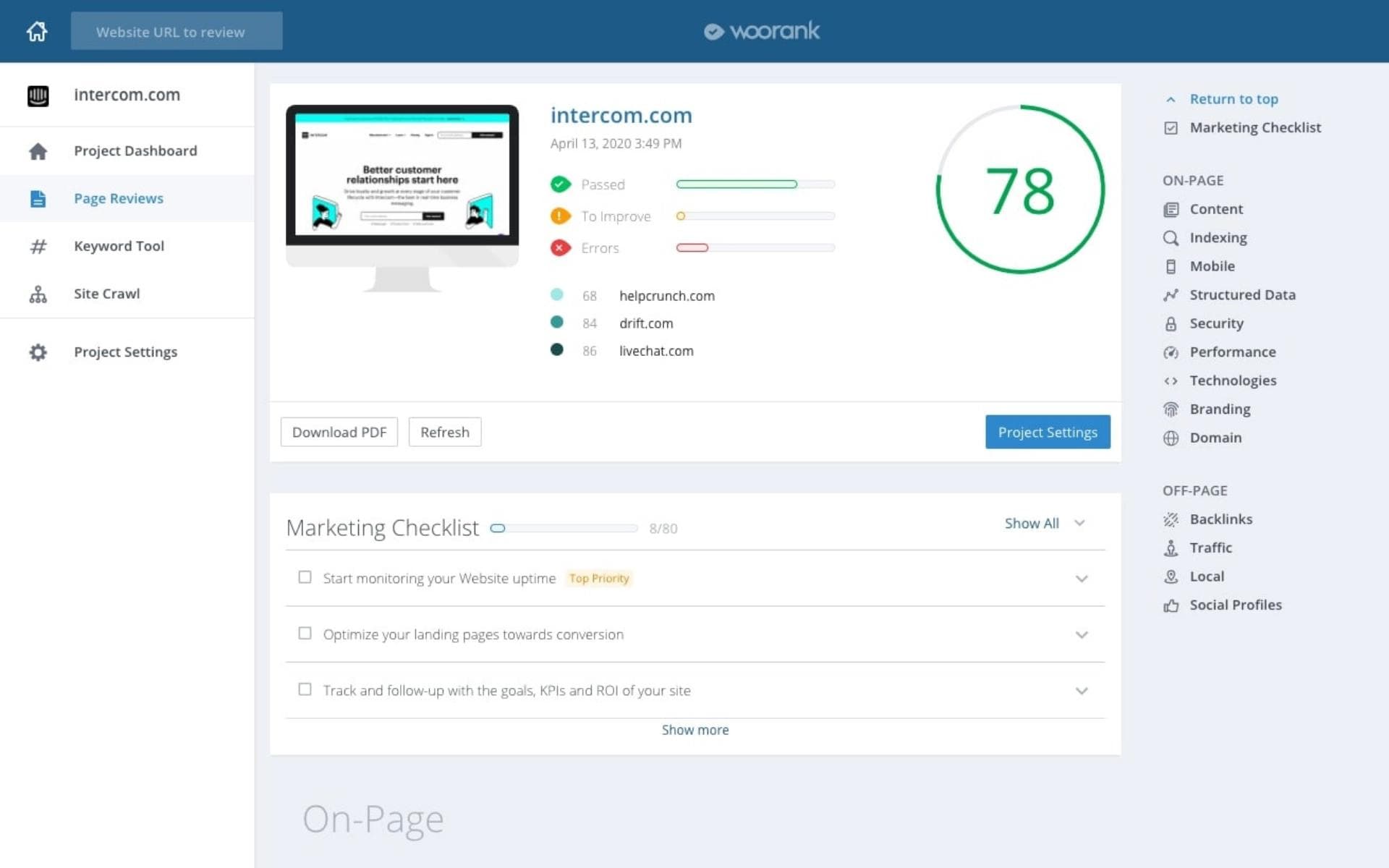 WooRank is a comprehensive SEO tool that helps you determine how well your website performs overall.
Its reports include:
Marketing checklist
SEO analysis
Mobile freindliness test
Traffic information.
It provides a competitive study to compare your website's performance VS competitors. It also helps identify keywords you may be overlooking.
Features
Site audit for SEO flaws.
It detects and resolves site issues such as HTTP failures, indexing errors, duplicate content, and others.
Tracks and ranks your keywords using a keyword tracking tool.
Analysis of competitors
Sales tools
WooRank SEO research extension.
Pros
Allows you to build branded reports for your website and share data with clients.
Provides a trackable and quantitative score to serve as a baseline for SEO improvements.
Enables users to track numerous domains at the same time.
It works with online analytics tools like Google Analytics and Adobe Analytics.
It is simple to use and work with.
Cons
It gives no advice regarding the effects of Google search engine algorithm adjustments.
Unless you buy the Enterprise package, you can only have one user access.
Cost
Woorank pricing starts at $39.17/month
Wrapping up
With the best SEO audit tools, you don't have to spend days or weeks evaluating your site. Using any of the listed SEO tools can help you figure out what works on your site and what needs improvement.
Written by
I am the CEO and founder of Overmentality. I am a professional business and technical blogs writer and on-page SEO specialist. I hold a degree in Culture Studies and Media Literacy from the English Humanities and Art Department. And I am interested in Digital Marketing, Business, Entrepreneurship, Leadership, and pets of course!
You can reach me via email hair: hamiid@overmentality.com
Or find me on my LinkedIn Profile.