It is extremely crucial for modern businesses to rank higher and be recognized on SERPs. And as you might already know, SEO is a critical factor determining your success on Google and other major search engines.
De facto, your business growth and exposure depends heavily on how effective your SEO strategy is!
BUT, what is an SEO strategy? And how to develop an effective one?
Let's find out in this article now!
What is an SEO strategy?
In a nutshell, an SEO strategy outlines the steps, methods, techniques, and SEO tools you employ to improve your ranking on Google's SERPs. Put differently, having an SEO strategy aims to draw a pathway towards the achievement of a certain SEO goal.
Here are 8 steps to create a solid SEO strategy
To create an effective SEO strategy, you need to follow 8 steps. Below, we'll explain each one in detail.
Keyword research
Keyword research should be the first part of your strategy. It involves looking for keywords in your niche that have a high potential for ranking on Google.
Usually, keywords with a ranking potential have high search volume and less competition.
This means that when doing keyword research, you should target keywords that users search for. However, your keywords shouldn't have too much competition, so that you have a chance of ranking on the first page.
INSERT IMAGE FROM SEMRUSH
To begin keyword research, you can make use of Google's search bar itself. For instance, you can type a certain term on the search bar and search up. Then, Google will display a list of other relevant keywords down at the bottom of the page.
You should understand that the keywords that appear are what most users search for. And because they're suggested by Google, they're more accurate and have a high potential for ranking.
However, it's pretty necessary to use a professional SEO tool for keywords research & auditing your website for more optimal results.
One way of taking advantage of these tools is through spying on competitors. Tools like Ubbersuggest and SEMRush can help you identify good keywords that your competitors are ranking for, thus try to rank for them with better content.
Not only that, you will be able to spy on competitors and know which keywords they're ranking for… and even more. 
Keywords types
When it comes to keywords, there are 3 types you should be aware of:
Single-word keywords: Single-word keywords consist of a single word, and they tend to be very competitive with a high search volume.
Short-tail keywords: Short-tail keywords consist of 2 to 3 words. However, they're less competitive than single-word keywords with a medium search volume.
Long-tail keywords: Finally, long-tail keywords tend to be long and specific with low competition & low search volume. However, they have a great chance of ranking on Google.
Study Google's first page
Once, you found keywords that you want to rank for, it's time to analyze the results on Google's first page. This will help you identify who and what type of content rank for your target keywords.
You will know who your competitors are, and what kind of content you need to produce to outrank them.
For instance, search for your target keyword on Google, and analyze the first 2/3 results. Try to identify patterns and determine which type of content is ranking. Is it list posts, guides, or how-tos?
This will give you an idea about how to formulate & write your content. It will also help you implement the best SEO tactics to rank on the first page despite the competition.
Create better & different content
Writing high-quality content is a must to rank on Google!
Content is, indeed, king. But how can you write something that can outrank your competitors?
Well, there is one awesome way to figure out: user-intent research.
The goal is to produce a piece of content that'll be better than the other ones; better from the perspective of algorithms, not your own's!
To do so, you should go back to the afore-found patterns in the earlier step, then rely on them to outline the content you'll produce.
Then produce the content!
Build backlinks
You might assume that backlinks aren't as important as they used to be to improve your rankings on Google. However, this isn't the case! Backlinks are still crucial for SEO, and they greatly influence your ranking on Google's first page.
According to a study published by Moz, backlinks are still an important ranking factor to Google. In fact, Google itself highly investigates the practices used by websites for backlinking. This tells us that Google doesn't take backlinks lightly, which further proves their importance.
This also suggests that websites must be careful when it comes to their backlinking strategies. For instance, to avoid being penalized by Google you should link to authoritative sources and stay clear of shady backlinking practices.
Now, when it comes to building backlinks, there are many strategies you can try. However, we will suggest one strategy that can be effective to get white-hat backlinks.
First, you should identify what pieces of content people link to in your target niche. Then, you must analyze those pieces of content and find why too many people link to them. Ask yourself what is so special about this piece of content. What kind of information and data does it provide? And why do too many people link to it?
Answering these questions will help you find out why a specific piece of content gets a lot of backlinks. This will make it easier for you to create appealing content that other websites would link to.
Focus on your on-page SEO
One section is not enough to cover on-page SEO. However, below, we've included some tips to help you optimize your on-page SEO.
Create high-quality content
Generating high-quality content must be the core of your on-page SEO. Always, ensure providing good content that adds value to the users' lives. At the same time, you must include keywords that are relevant to your business, audience, and Google algorithms.
Optimize your page titles (title tags)
Your page titles (title tags) give your visitors an idea about what to expect from your content and website. So, to rank for your target keywords, you should always include them within your page titles.
Optimize your headers
Depending on your search intent, H-tags (headers) help organize your content for users. It also helps search engines determine which section of your content is most crucial and relevant.
Therefore, you should always optimize your headers to organize your content and make it more scannable for users. Moreover, using H-tags allow algorithms to analyze and understand your content better, which improves your ranking.
Write good meta descriptions
To improve your click-rate, and encourage users to click on your results… you must write engaging and unique meta descriptions that hook users.
To optimize your meta descriptions, ensure you include your keyphrase within the description. Ensure you write compelling sentences that attract users. Also, your meta descriptions shouldn't exceed 160 characters and must not contain alphanumeric characters.
Optimize your image alt-texts
Image alt-text is similar to SEO but for images. It informs Google and other search engines about the content of your pictures… which is essential since Google now gives nearly as many image-based results as text-based results.
So, optimizing your images is also essential to improve your SEO results. Accordingly, your alt-texts should include a detailed & specific description of your images. This way, you will help Google algorithms understand the content of your images better.
Search intent optimization
Search intent optimization is all about providing the best response in the exact way that your target customers expect it. To put it another way, it's about meeting your audience's urgent needs.
Search intent is very important because it allows you to tailor your content to answer customers' needs and demands. Think of it as a means of providing exactly what is expected from you as a business or brand.
However, search intent optimization requires understanding your target audience. It is even a rule of thumb! The more you understand your audience the more you can identify their search intent.
Don't neglect content design
Usually, the importance of content design is neglected, and that's a big mistake. You might have a great piece of content, but if it looks bad… to users, it is bad. Content design is a crucial aspect of your online presence and branding.
It determines how your content appears on your website and how users interact with it. The content design also shapes your user experience (UX). And to Google your UX is big deal, Believe me!!
Content design concerns the visual side of your website and how content appears on it. That said, ensure that your content looks good and visually appealing. Try to include visual elements in your content to make it easily understood and digested.
For instance, charts, graphs, screenshots, and images are great to make data easy to understand.
Consistently improve and update your content
To improve the efficiency of your SEO efforts and increase search engine traffic, you must update your old content. Doing this tells Google that your content is updated. In return, you will see an increase in traffic.
The best thing about updating your old content is that it doesn't require a lot of work. It's not as demanding as creating a new piece of content from scratch.
However, although it takes little work, this technique is very effective to refresh your content, remaining relevant, and increasing traffic.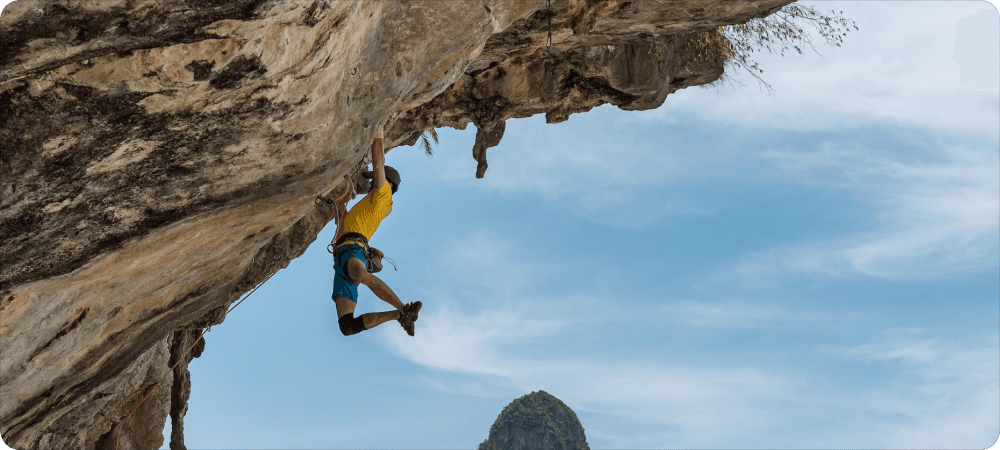 Final thoughts
An effective SEO strategy is crucial to the success of your SEO efforts. It is the key to improving your ranking on Google, increasing traffic, and growing your business.
With SEO, there are no limits! Not even the sky!
So dream BIG!Be patient. And remember that SEO is a long-term process. And with it pays back, it does in awesome ways!
Written by
I am the CEO and founder of Overmentality. I am a professional business and technical blogs writer and on-page SEO specialist. I hold a degree in Culture Studies and Media Literacy from the English Humanities and Art Department. And I am interested in Digital Marketing, Business, Entrepreneurship, Leadership, and pets of course!
You can reach me via email hair: hamiid@overmentality.com
Or find me on my LinkedIn Profile.