Marketing is an essential component of business operations & success. It is no longer enough to produce high-quality services & products and wait for them to sell.
In fact, it is impossible for a company to succeed in our today's competitive market without effective marketing.
However, to achieve effective marketing you need a marketing strategy!
Still, what is a marketing strategy? And why is it so important to succeed in today's world?
Well, in this article we'll attempt to answer the above questions and more!
So, let's dive in!
Defining marketing strategy
A marketing strategy includes all the efforts and steps a company undertakes to understand its consumers' needs and turn them into customers. It is also about what kind of promotional channels and advertising a company uses to reach its target customers.
However, this is not the whole purpose! Marketing strategies must also help companies create a competitive edge over their rivals. This is one of the most important aspects of a successful marketing strategy.
What is a core value proposition?
For a marketing strategy to be successful, it must be built upon the core value proposition of the company. But what is it?
Well, the core value proposition refers to what makes a company unique and distinct from other competitors. Put differently, a core value proposition is like a special trait that helps a company stand out. In turn, this trait is what makes customers trust and deal with the company.
We can even suggest that this core value is the essence that establishes a distinct brand, which resonates with the customer base. As a result, it helps companies retain customers consistently.
An example
Let's take Apple's iPhone for instance! Although the electronics & smartphone industry has insane competition! Thanks to Apple's unique value proposition, it has managed to stand out as one of the best brands.
But how did Apple do that? Well, the company claims that every iPhone isn't merely a phone with many features.
That's because all smartphones have roughly similar features. Instead! The iPhone is special because it offers a unique experience, unlike any other smartphone!
In other words, Apple brands itself based on the unique experience of using an iPhone and not the iPhone features themselves. So, Apple's core value proposition is about offering customers a distinctly unique experience!
As they say: Experience is the product!
The 4Ps & marketing
The 4Ps highlight the aspects you should consider & implement in your marketing strategy. They're a marketing mix that involves everything:
Ensuring that products suit customers' needs.
Pricing products.
Deciding where products will be available for sale; online, offline, or both.
Promoting and advertising your products to customers.
Now, let's learn about the 4Ps in more detail.
Product
To develop a successful marketing strategy, marketers should understand the product they're promoting! This includes the product's features, and how is it distinctive from other competitive products.
It is obvious! No marketer can promote a product to customers without even understanding or defining what the product is.
Another important aspect is that understanding the products you promote helps you determine… whether or not they satisfy customers' needs & expectations.
On top of this, understanding the product at hand forms the basis of your marketing strategy. It helps marketers decide how best to promote & price the product… and where it should be placed for sale.
Price
Price refers to how much money should be paid to purchase a product. However, prices should usually equal the perceived value of products. And here comes the role of marketers!
That's because they're responsible for pricing products depending on their perceived/ real value. Moreover, they should also consider supply costs, discounts, competitors' prices…, etc.
Pricing isn't only about profits. It is also a marketing tactic. For instance, some companies raise the prices of their products to add a touch of luxury and exclusivity to them. However, other companies offer discounts or sell for cheap prices to encourage customers to buy and try their products.
Place
Another important aspect of a successful marketing strategy is PLACE! Marketers should decide where products should be available for sale. For instance, should they be only placed in online stores? Or should they be placed in brick-and-mortar stores?
Well, when it comes to product placement, marketers make decisions based on the product they're promoting.
Obviously, there is a huge difference when it comes to placing luxury jewelry in a store… and placing food items & products in a supermarket.
Product placement also depends on the customers. That's why products should be placed where they're easily found by your target customers.
This isn't the whole story! PLACE is also about promoting your products through the right channels and in the right media…because this is how you reach your most relevant audience.
Promotion
Promotion is about reaching out to your target customers. It involves advertising your product through different media channels and convincing people that they need what you're offering.
Again, the product you're promoting and your target audience determine which medium to focus on.
Moreover, when it comes to promotion, marketers always link products with place. This means that products should be promoted in the right place & the right media.
Nowadays, marketers combine online and offline media to reach a wide portion of their customers. For instance, they use social media, TV advertising, posters, billboards, and so on.
You can think of it as a hybrid form of marketing where offline and online means are used to reach consumers.
Marketing strategy VS marketing plan
A marketing strategy highlights a company's goals and the means necessary to achieve those goals. Whereas, a marketing plan includes the detailed steps a company should take to reach those goals. In other words, both strategies are interconnected, and they're crucial for the company's success.
The key role of the marketing plan is to support the established marketing strategy. Therefore, it must outline the tactics, techniques, and methods necessary to satisfy the company's needs and realize its marketing goals.
Why a marketing strategy is important
Your strategy is absolutely important for many reasons, and here are some of them:
Developing a solid marketing strategy puts you in the right direction when it comes to your marketing efforts & business operations.
It helps you remain relevant & consistent with your customers' needs. As a result, you will be able to produce products that suit your market and customer base.
A strategy also helps you determine the best way to communicate with customers and promote your products.
I think the above reasons are enough to show the significance of having a strategy. In truth, without a defined strategy, you'll fail to identify your customers, the right products to produce… and the best way to promote them.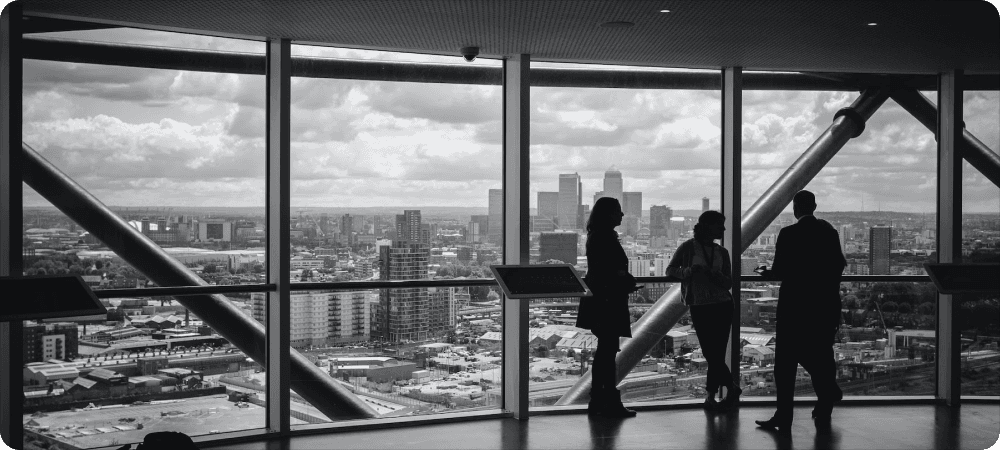 How to build a successful marketing strategy
Define your goals
Building a successful marketing strategy depends on defining your company's goals. In other words, when you identify your vision and objectives, you'll be able to pinpoint your marketing goals… and what type of strategy you should use to meet those goals.
Remember that your marketing strategy must always be based on your company's objectives. Thus, setting clear and defined goals is essential for the success of your strategy.
Moreover, your goals must be realistic & measurable. Also, each goal you set must inform specific actions and decisions to achieve it.
That's why we've mentioned above that your marketing plan must include detailed steps to support your company's goals (marketing strategy).
Understand your target market
After setting your objectives, you should study and understand your target market. This involves understanding what type of customers belong to your market.
However, there are other aspects that you must consider in your market study/research. They include:
Market size and growth potential
Market trends
Competitors
Market demographics
Customer behavior
Don't forget the 4Ps
As mentioned above, while building your strategy you should keep the 4Ps in mind. Again, your entire marketing efforts must be based on:
Product
Price
Place
Promotion
These 4 elements help you set a clear map to reach customers and achieve your company's goals. They outline your journey starting from creating your product, pricing, and placement to promotion.
The 4Ps also help you tailor the most effective strategy to achieve optimal results in your marketing efforts.
Create the right product
When you understand customers in your target market, you must create a product that satisfies customers' needs and market demand.
You might argue that marketing isn't related to product creation, and you're partly right. Creating products isn't the job of marketers. However, they're responsible for designing the right product to satisfy customers' wants & needs. This includes product features, prices, packaging, and other aspects of product design.
Identify your product benefits
You might think that customers make a purchase based on the unique features of a product. However, this isn't usually the case. Most customers purchase a product because it offers many benefits.
This is why identifying your product benefits and emphasizing them in your promotion is vital. Ask yourself how your product benefits customers. What are the benefits your product offers? And How does your product add value to customers' lives?
Answering these questions will help you identify your product's benefits and what makes it stand out from the competition. Also, when advertising, ensure you highlight the benefits customers will enjoy if they purchase your product.
This is important if you want to outgrow other similar competitors.
Positioning and messaging
Marketers use positioning and messaging to represent the value and benefits of a product. Basically, positioning is about defining the unique benefits of your product and what makes it better & unique from other competitors. Whereas, messaging consists of the content you use to communicate your product's benefits & value to customers.
This means that the role of messaging is to support your product positioning. Simply put, your product's benefits form a narrative or story, and messaging is the content you use to deliver that narrative to customers.
So, ensure that your messaging is consistent with your product's positioning. Everything you say and how you say it must reinforce your product's value & unique benefits in the eye of customers.
Choose your marketing channels
A crucial element of a successful marketing strategy is choosing the right promotional channels. This depends on how & where you want to reach your target customers. So, depending on your marketing objectives, it's up to you to choose the channels that work best for you.
These channels can be traditional & digital. For instance, you can use TV, radio, print, social media…, etc. At the end of the day, you should use channels that have a higher potential to reach your target customers.
Final thoughts
By now, We hope you've understood what a marketing strategy is, and why it is important. We also hope this article has provided valuable insights and tips to build your ideal strategy.
Written by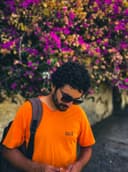 Hamid NOUASRIA
February 1, 2023